What You Didn't Know About Carrie Ann Inaba's Career As A Dancer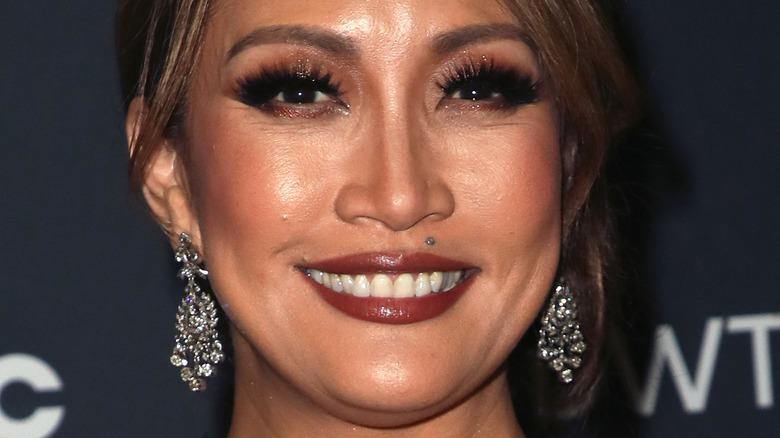 David Livingston/Getty Images
The return of Season 30 of "Dancing With The Stars" means dancing fans will be breaking out their ballroom shoes come September 20. The long-running reality show matches professional dancers with the "stars" (typically, reality-famous celebrities), who compete in choreographed dances. Like "The Voice," viewers play a role in determining who stays and who goes by voting each week, ultimately determining the winner of the competition. From the glitzy costumes to the rollicking music, it's a foot-tapping, hip-shaking good time — so, is it any wonder the series has been on the air since 2005?
Back in July, Carrie Ann Inaba took to her Instagram to announce that she would be returning as a judge on Season 30. "Hey guys, I'm walking my dog, Lola. Anyway, just wanted to say, did you hear the news?" she teased her followers (via Entertainment Tonight). "'Dancing With the Stars,' Sept. 20, it's official. We're back!" Inaba — who has judged on every season of the show — is no stranger to the world of dance, as her own career took off on the 1990 comedy series "In Living Color," according to IMDb. Her ABC bio tells us that she's been "enchanting" fans with her choreography through the likes of "American Idol," "Dance Wars," and "American Juniors, Dance Fever" ever since. As we bring out our disco balls to watch the "DWTS" season, let's rehash Inaba's career as a dancer ... so far, anyway.
Carrie Ann Inaba once clashed with Jennifer Lopez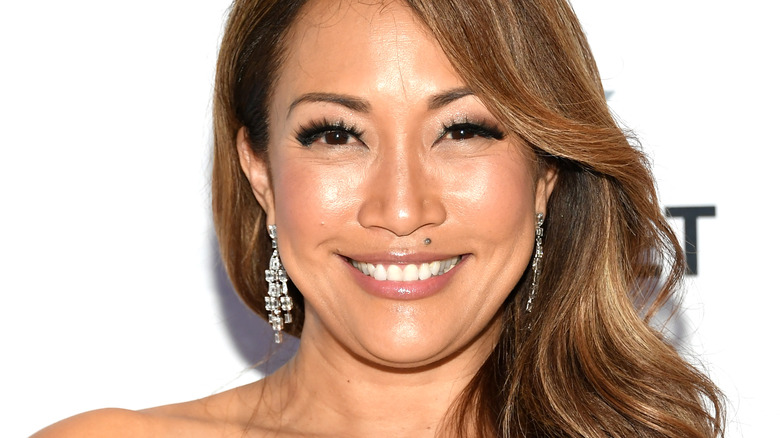 Mike Coppola/Getty Images
Carrie Ann Inaba might be best known as the original judge of "Dancing With the Stars," but she's had a storied career in entertainment that spans everything from dancing on TV with Jennifer Lopez, to grooving on Madonna's World Tour. The dancer first crossed paths with the "Jenny from the Block" singer when they starred as Fly Girls on "In Living Color," per Digital Spy. Though Inaba was often mistaken for Lopez, this didn't endear her to her fellow Fly Girl, as she explained on "The Wendy Williams Show." "When she [Lopez] first came out, everybody would show these pictures of us, and they would put under me that I was J.Lo ... But she's Latin and I'm Asian and ... no. We were different," Inaba explained, adding that her time with the Grammy winner was "difficult." "When you have a room full of five girls, you know, with strong personalities, you don't always get on," she said. "Alright, next subject!"
As well as J.Lo, Inaba brushed shoulders with another icon when she danced on Madonna's "Girlie Show" World Tour in 1993. In fact, she told Access Hollywood that she got to know the singer in a *very* intimate capacity. "You know, we made out on the stage," Inaba shared. "Well, there was like an orgy thing on stage ... she [Madonna] turned around and I just saw this tongue coming at me and we had this full on make out session on stage."
Carrie Ann Inaba has struggled with health issues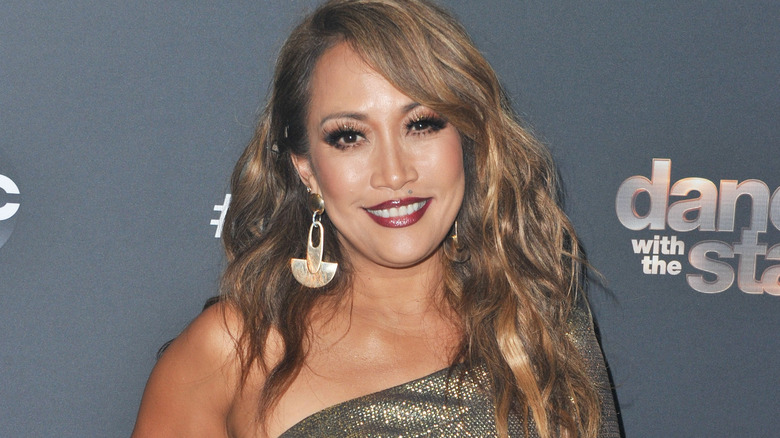 Allen Berezovsky/Getty Images
Though dancing has always been a pillar of Carrie Ann Inaba's life — from performing the hula in Hawaii as a kid to judging "DWTS" — she's met her fair share of obstacles along the way. This includes a series of health issues with which she's grappled as an adult. In 2019, the multi-hyphenate learned that she suffers from lupus, a chronic disease that causes inflammation and pain throughout the body. "I was diagnosed with autoimmune six years ago, but my doctor didn't tell me I had lupus," Inaba revealed on an episode of "Live! with Kelly and Ryan." "I was having a colonoscopy ... and I saw my chart [read] lupus and I was like, 'This is not my chart,' and they were like, 'You have lupus.'"
As Inaba alluded that she's also struggled with autoimmune issues like Sjögren's Syndrome, which Medline notes can cause dry mouth and eyes, as well as rheumatoid arthritis. But in the face of adversity, Inaba has maintained a positive attitude. "The gift of Sjögren's is that it has taught me to pay attention to my needs. And as a dancer I know that more than most people," she wrote in Medline Plus Magazine. "Your body is such an amazing gift. But if you don't take care of it, it doesn't work so well." She added, "Sjögren's has made me stand up and set limits and boundaries so I can take care of myself."