Do Blake Shelton And Ariana Grande Get Along?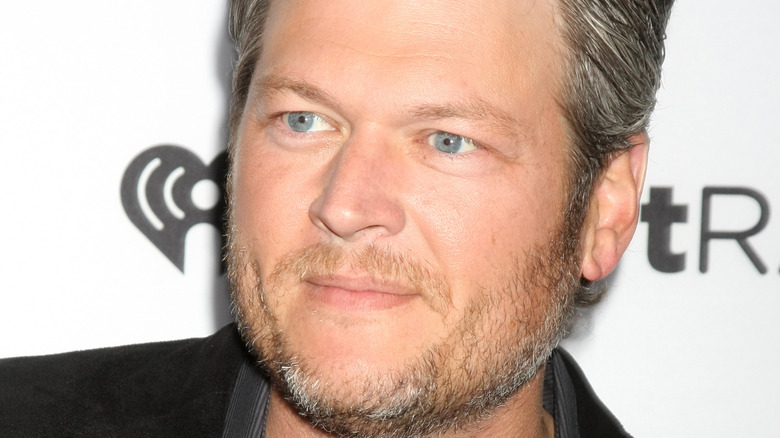 Kathy Hutchins/Shutterstock
Since "The Voice" debuted on NBC in 2011, Blake Shelton has become the longest running coach on the reality singing competition show, according to Insider. His longevity on the show means that he's seen many famous faces come and go, including his wife Gwen Stefani, who was a five-time coach and last appeared in Season 19. Per Screen Rant, coaching changes happen because producers need to accommodate for the artists' ever-changing schedules and work commitments. As an example, Ariana Grande who is currently on Season 21 of "The Voice," replaced Nick Jonas who is touring with his brothers on their "Remember This Tour" (via Billboard).
Grande's addition to "The Voice" has been well received by fans and fellow coaches Kelly Clarkson and John Legend. In August, Clarkson told Jimmy Fallon on "The Tonight Show" that she loves working with Grande. "We've already taped everything up to the lives, and she's hysterical," she said. "We've never had a coach like her."
While Grande has charmed Clarkson and Legend, she has also declared war on Shelton, whom she has her eyes set on beating on this season of "The Voice." With the competition heating up, fans are wondering if Shelton and Grande get along in real life. Luckily, we've got the answer for you below.
Blake Shelton was jealous of Ariana Grande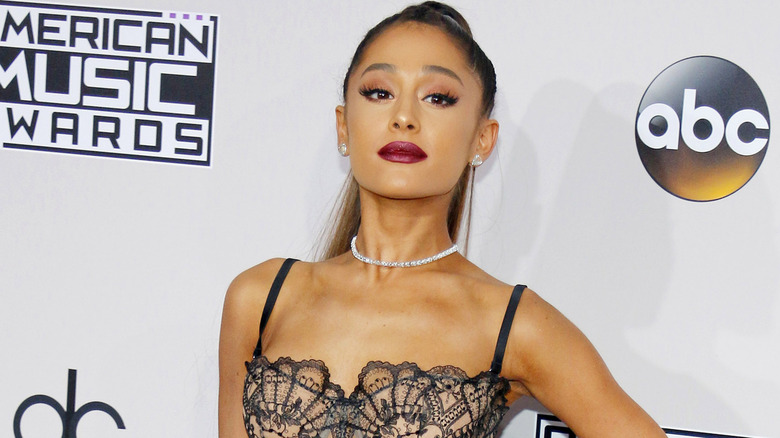 Tinseltown/Shutterstock
Blake Shelton, like many other musicians, have seen the power of Ariana Grande when it comes to moving albums — so much so that she actually blocked Shelton from getting a No. 1 album in the past. Shelton joked about Grande taking the No. 1 spot over him in an interview with People, saying his "dreams were destroyed," when she released her third studio album "Dangerous Woman" on the same day as his "If I'm Honest" album in 2016. "I released the album, and I had some momentum going at that point musically," he said. "I was excited thinking that this might be my chance to have the No. 1 album in the country."
Shelton went on to say that his record label told him that his album wouldn't end up at the top of the Billboard 200 Charts because Grande's sales were just too strong. "Literally, I may as well have released a coaster of a CD," Shelton said to Grande during the interview. "You trashed my album!" Shelton's album ended up charting at No. 3 on the Billboard 200 Chart.
Despite Shelton's gripe with Grande, he actually thinks really highly of her and enjoys her presence on the show.
Blake Shelton says Ariana Grande has been impressive on The Voice
Blake Shelton has nothing but praise for Ariana Grande's coaching performance on "The Voice." During an August interview with SiriusXM's Storme Warren, Shelton said that he was impressed by how familiar Grande was with the show. "She is a tiny human being, but she is a fierce competitor. She's a blast. I found out since we've been working together, she's been a fan of the show for a long time and she knew the process," Shelton said.
"A lot of the times, a new coach comes in and we kind of have to walk them through, 'Okay, here's what this part of the show is and here's how it works. There's a Steal, there's a Save, don't be afraid to say this,'" he continued, while adding that Grande "knew everything" in advance and didn't need his guidance. "I didn't expect her to just come out swinging like she did," he added.
Grande, for her part, expressed her feelings towards Shelton a little less directly, posting about her overall feelings about being part of the show, writing on Instagram in late July, "i adore these humans so much and am already an emotional wreck worrying about saying goodbye to everyone the day of the finale and nothings even happened or aired yet."
Here's hoping that Shelton and Grande will get even closer as the season progresses.