How Does Daniel Craig Feel About Giving Up The James Bond Role?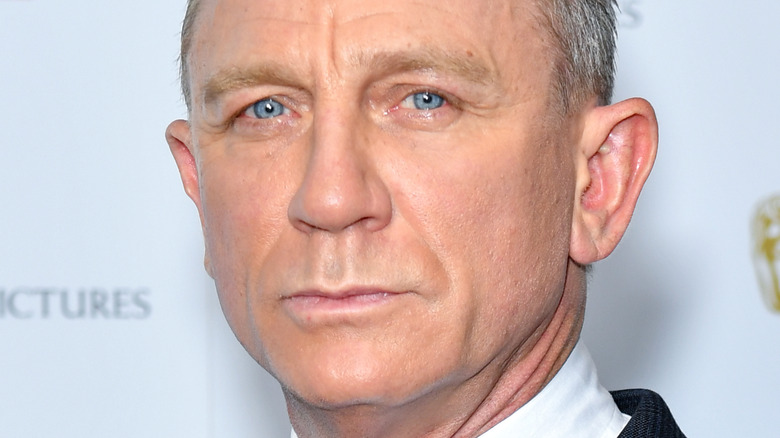 Gareth Cattermole/Getty Images
Daniel Craig is preparing to give fans his last run as James Bond in the 25th movie of the legendary series, "No Time To Die," which is set to release in October. The actor has held the coveted role for the last five films, and is now facing the reality that it might be sooner than later that the great Bond title gets passed on to a new actor.
Back in 2015, Craig claimed to be completely uninterested in continuing on as James Bond after 2015's 24th installment of the series, "Spectre," premiered. "I'm over it at the moment. We're done. All I want to do is move on," he told Time Out. Craig's feelings towards his Bond character clearly changed over the years, as the actor signed onto "No Time To Die" and even revealed on "The Graham Norton Show" how depressed he was after filming "Spectre." He explained, "At the end of 'Spectre' I was very down on everything and I thought that was it. I am really, really happy that I was given the opportunity to come back and do this because I think we sort of wrapped up a lot of the stories, and you know, the chance to do just one more was wonderful."
Unfortunately for fans, "No Time To Die" will be Craig's last stint as James Bond, but how does the actor feel now about leaving his role to another star in Hollywood?
Daniel Craig is 'bitter' about the possibility of a new James Bond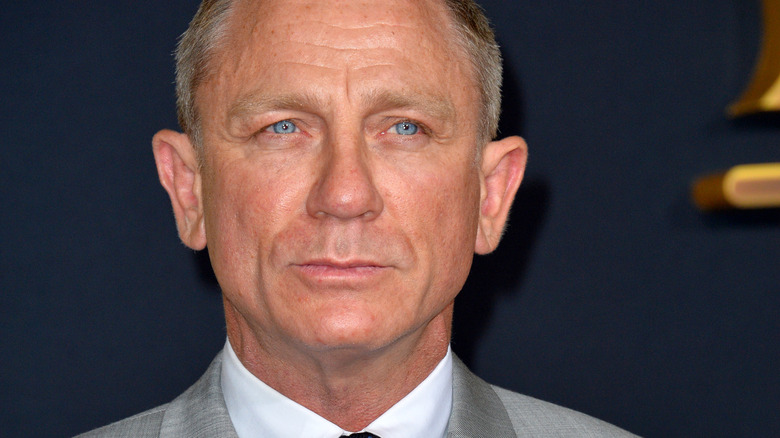 Featureflash Photo Agency/Shutterstock
Speaking on the "The Graham Norton Show" about his upcoming James Bond movie "No Time To Die," actor Daniel Craig gave fans all the details behind the 25th installment of the series, and expressed his gratitude for his years playing the iconic role.
"It's everything," Craig said, thinking back on his time in the films. "It's been close to 16 years of my life, and it's been incredible to do these films." The actor continued, "Bond films don't get made very often ... to have the opportunity to make these films has been the biggest thing in my professional career, clearly, but one of the biggest things my life, and it's very emotional."
Craig went on to say he was happy to be ending his role as Bond "on [his] terms" and will "miss it," before adding, "I will probably be incredibly bitter when the new person takes over!" Talks of the next James Bond have already begun, even before "No Time To Die" has had the chance to hit the screen. Some have even suggested it's time for a female Bond ... but what does Craig think?
Daniel Craig doesn't think a woman should play James Bond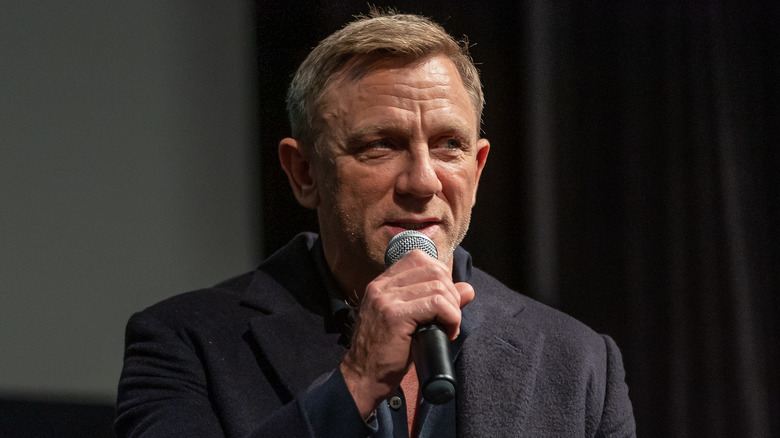 Mark Sagliocco/Getty Images
While Hollywood debates whether or not the next James Bond to follow in Daniel Craig's footsteps should go to one of the leading ladies of the industry, Craig himself stepped in to share his thoughts on the possible big switch.
Speaking to Radio Times, the actor responded to chatter about switching up the long-running series to embrace modernity with a female lead, and he didn't seem too keen about the idea. "The answer to that is very simple," Craig said. "There should simply be better parts for women and actors of color. Why should a woman play James Bond when there should be a part just as good as James Bond, but for a woman?"
Despite the absence of Craig's blessing, some female actors have already pitched themselves to take over the series, including Priyanka Chopra-Jonas. In response to a question about being the next "Bond Girl" in 2016, the Bollywood-turned-Hollywood actor quipped to Complex, "F*ck that, I wanna be Bond." In the same year, "Game of Thrones" actor Emilia Clarke told the Daily Star she would "love to play Jane Bond," the female version of James Bond. Only time will tell what will be next for the character.