Why Colin Farrell Didn't Like Kissing Kate Beckinsale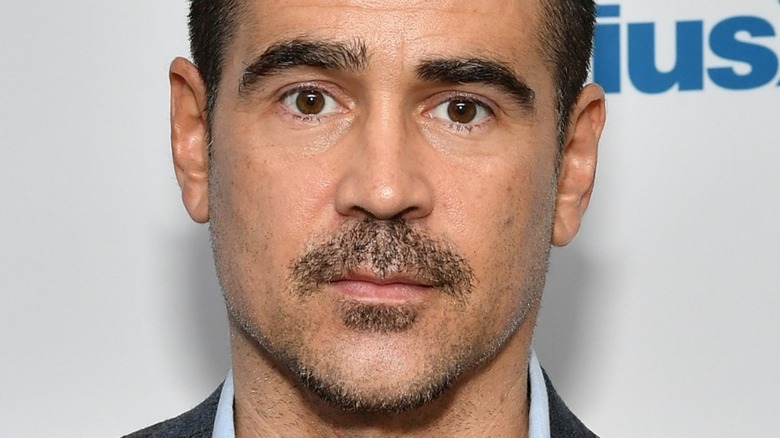 Slaven Vlasic/Getty Images
When grand gestures of romance are playing on our big screens, we are probably wondering how these on-screen couples are not actually in love. With the added effects of feel-good background music and additional cues, it's sometimes quite hard to distinguish these OTPs from the people who brought these roles to us. Unsurprisingly, then, there's a running list in Hollywood of stars who have fallen head over heels for each other on set, such as Rose Leslie and Kit Harington from "Game of Thrones" or the iconic Brangelina from "Mr & Mrs. Smith." 
To fans' delight, the dynamic behind these on-screen couples successfully translated into real-life relationships. However, that wasn't the case for actor Colin Farrell when he smooched Kate Beckinsale on the set of 2012's "Total Recall" remake.
But what happened that made Farrell feel super uncomfortable about the kiss? And what does Beckinsale have to say about this entire situation? Read on to find out more!
Colin Farrell had to kiss Kate Beckinsale in front of her husband for Total Recall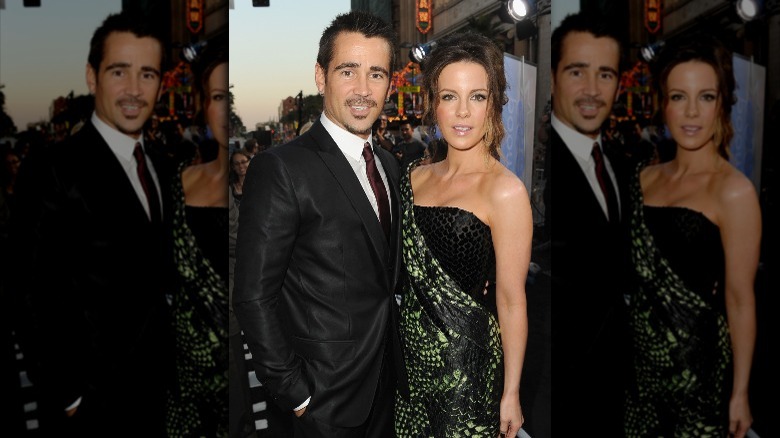 Kevin Winter/Getty Images
Remakes are never an easy thing to pull off, but Colin Farrell managed to wow audiences with his performance in the action-filled "Total Recall" remake, where he perfectly reinterpreted the role originally played by Arnold Schwarzenegger. Opposite him was a star-studded cast that included two actors who played his love interests: Jessica Biel and Kate Beckinsale. 
However, Farrell has admitted on several occasions that he had a less than stellar time making out with Beckinsale on-screen because her then-husband, Len Wiseman, was the director of the film. "She's married to the director," Farrell admitted on "Late Night with Conan O'Brien." "It was moderately uncomfortable, not beating her up, because you don't actually beat each other up. But kissing her was a little bit dodgy." The "True Detective" star added in another ODE interview for "Total Recall" promotions that the kissing scenes with Beckinsale were "one of the more uncomfortable things" from his years of film experience. "No tongue allowed. Everyone got the memo," the star quipped.
Wow! What an experience! But what did Beckinsale think of the scenes?
Kate Beckinsale jokingly said she'd go to bed with Colin Farrell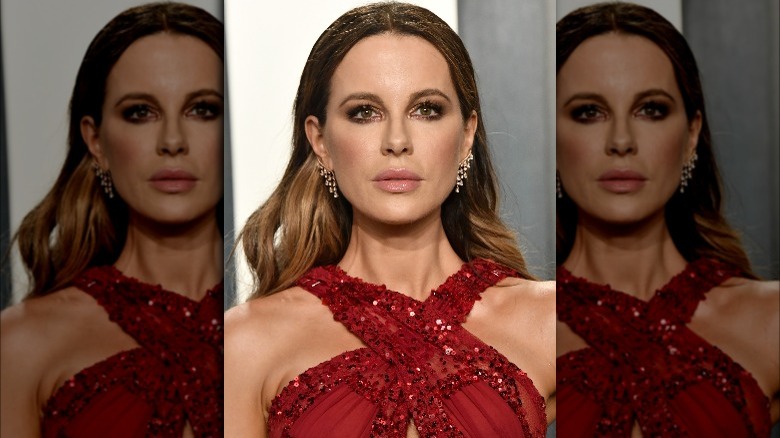 Frazer Harrison/Getty Images
In "Total Recall," Kate Beckinsale played a villain who disguised herself as the wife of Colin Farrell's character. Despite hesitancy on Farrell's side, it seems like Beckinsale had a very good time on set with the Irish actor. 
On a segment of "Plead the Fifth" for "Watch What Happens Live with Andy Cohen," the 48-year-old played "Marry, Shag, Kill" with three fine lads who were her past co-stars on the big screen. To the audience's amazement, the "Pearl Harbor" star picked Farrell for going to bed but revealed it was a difficult decision. "I'd probably have to shag Colin because I've sort of semi-done it on screen so I feel like it would count," Beckinsale revealed. 
Beckinsale has also previously mentioned that Farrell was just counting down the seconds when filming romantic scenes with her. "I've done it with somebody else in front of [my] husband before, so I think it was actually much more awkward for Colin," the "Jolt" star said during movie promotions, via the Daily Mail. Talk about a pair of great actors!