What We Know About Tom Cruise's Split From Hayley Atwell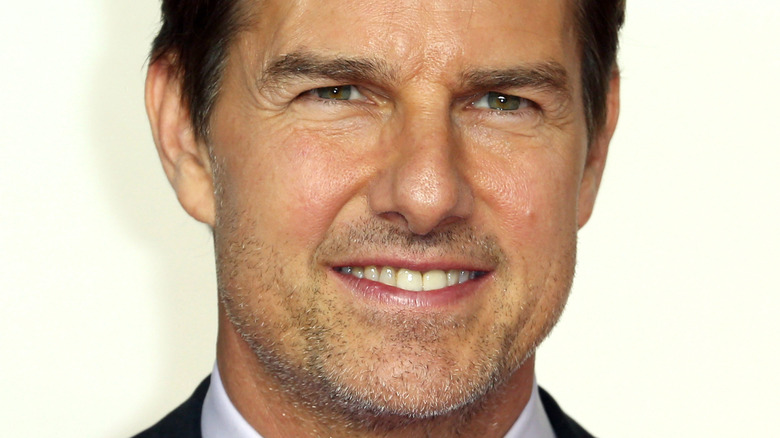 Cubankite/Shutterstock
Rumor has it that Tom Cruise, 59, and his girlfriend, "Mission Impossible 7" co-star Hayley Atwell, 39, have called it quits.
While the couple never officially confirmed their relationship, they did drop hints at their romance. The pair first began sparking romance rumors last November, according to OK! Magazine, when Atwell was spending lots of time at Cruise's London apartment and while filming in Italy. From there, even on set, co-stars noticed their budding romance. According to a source who spoke to The Sun, "It has been a very intense period of filming together," the source said, before continuing, "They really got on well – and they're obviously both very good-looking Hollywood stars so it made for a good match."
And even a few months ago, the two lovebirds seemed to be going strong. They made an appearance in July at the Wimbledon finals, creating a stir according to USA Today. While Cruise attended the matches with other "Mission Impossible" co-stars, including Pom Klementieff, on-lookers couldn't help but notice Cruise and Atwell's chemistry. So what went wrong?
The two apparently split amicably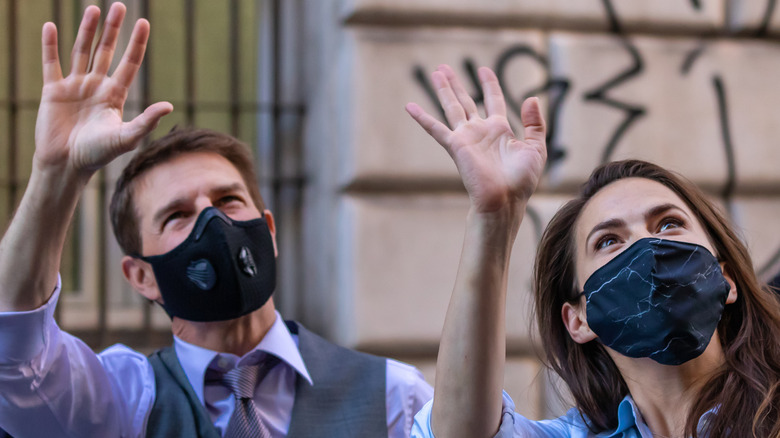 Gennaro Leonardi/Shutterstock
While Tom Cruise and Hayley Atwell are going their separate ways, luckily, their split has been amicable.
According to a film insider, who spoke with The Sun, as the latest film winds down, the two have decided to go back to being friends. "Their filming schedules are very full-on, and Tom has a number of other commitments coming up and is always shooting around by private helicopter and jet so it just ran its course," the insider continued. "But they're still happy to work together. It's a shame, but just one of those things. They still get on well," said the insider of Cruise and Atwell.
Given filming for "Mission Impossible 7" is nearing the end, did their relationship begin because of the strict COVID-19 protocols in place? While we will never know for sure, at the time of filming, a production source told The Sun that Cruise and Atwell had hit it off from day one. "Lockdown, and all the difficulties that came with it, brought them even closer and they've become fairly inseparable," the source claimed at the time. 
Their split isn't the only bump in filming for the movie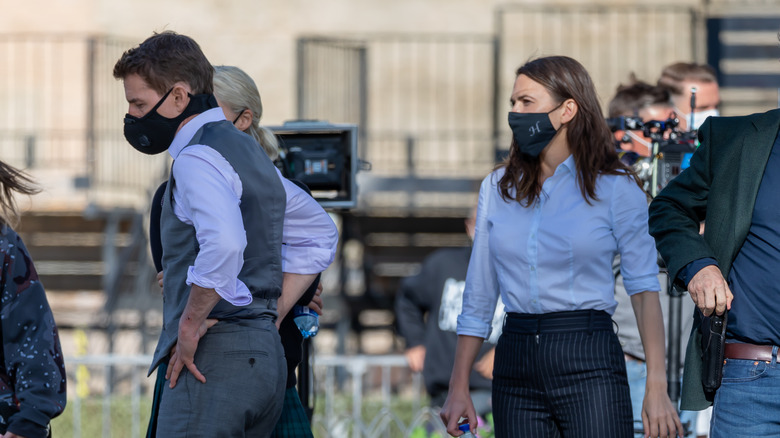 Gennaro Leonardi/Shutterstock
Despite Tom Cruise and Hayley Atwell's split, this is not the only roadblock the latest "Mission Impossible" movie has seen during filming. In fact, the seventh installment of the franchise has been plagued with delays and drama, including the recording of Cruise that went viral last year. In the video, Cruise can be heard screaming and cursing at his colleagues regarding COVID safety protocols.
According to OK!, Cruise can be heard saying, "We are the gold standard. They're back there in Hollywood making movies right now because of us... We are creating thousands of jobs, you motherf**kers." The star then continued, "If I see you do it again, you're f**king gone. And if anyone on this crew does it, that's it — and you too and you too. And you, don't you ever f**king do it again."
After the viral recording, production resumed before it was halted again in June due to a positive COVID test. Now, according to OK!, production is back on and seemingly going fine. We just hope the news of this breakup doesn't shake up anything else for production!