The Masked Singer Reveal That Made Ken Jeong Feel Like An 'Idiot'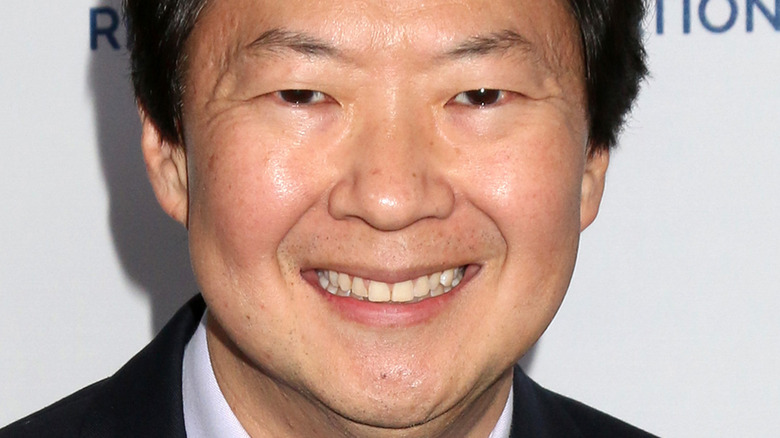 Kathy Hutchins/Shutterstock
Everyone's favorite guessing game, "The Masked Singer," has been entertaining viewers for nearly three years and continues to amaze fans with the level of talent that participates. The hit Fox show has completed five successful seasons so far and is currently airing its sixth season. The panel has consisted of singers Robin Thicke and Nicole Scherzinger, media personality Jenny McCarthy, and comedian Ken Jeong since the beginning, with Nick Cannon at the helm as host.
Throughout the show's history, there have been surprising reveals. During Season 2, singer and TV personality Kelly Osbourne took part as Ladybug and convinced the panel she was an American by putting on a Southern accent. When it came down to her being unmasked, she left everyone shook, especially Scherzinger, who could not believe she didn't guess her friend. For the premiere of Season 3, Robot found themselves being eliminated first. They still made a huge impression on the panel and viewers, however, as they turned out to be a rap superstar. Despite doing five songs with him, Thicke and the rest of the panel failed to guess Lil Wayne's distinctive voice underneath the costume.
Most recently during Season 6, Pufferfish was sent home early and is likely a decision voters regret now that they know seven-time Grammy award-winner Toni Braxton was the icon underneath the prickly costume. With so many amazing reveals, there is one that Jeong cannot believe he didn't guess correctly. Keep reading to find out.
Ken Jeong failed to guess his co-star Margaret Cho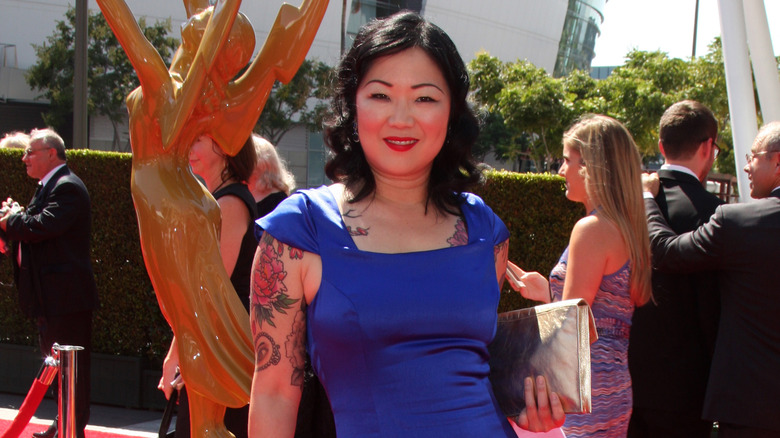 Kathy Hutchins/Shutterstock
During the show's first season, actor and comedian Margaret Cho participated on "The Masked Singer" as the Poodle. Although she had never pursued a professional music career, Cho impressed viewers with her voice and song choices. Even though Poodle may have not taken home the winning title, they still made a big impression on the panel, especially with Ken Jeong. The "Hangover" actor was confident they were a comedian but couldn't put his finger on which one, so he went with Melissa Rivers as his final guess.
When Cho was revealed to be the celebrity underneath the fluffy costume, Jeong admitted he should have known it was her, as Cho played his sister in the sitcom "Dr. Ken." He went on to praise his co-star by stating she is a "pioneer" in the Asian American comedy community and insisted Cho is the reason he is also a comedian.
Despite the show being on its sixth season now, Poodle's reveal really stuck with Jeong. Keep reading to find out why.
Ken Jeong was embarrassed about not guessing his best friend correctly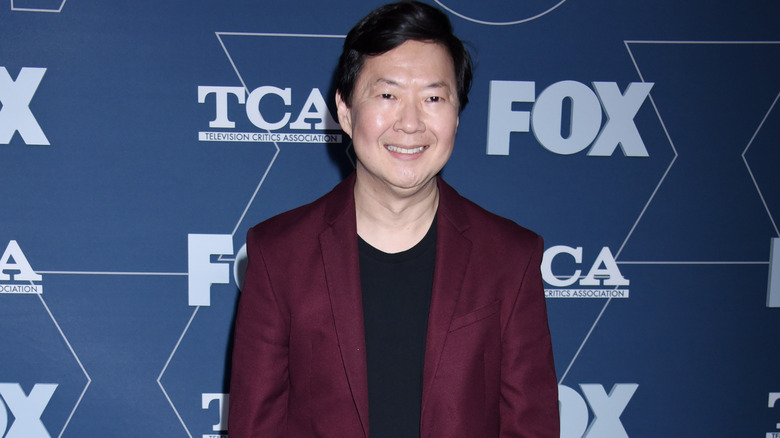 Ga Fullner/Shutterstock
During an appearance on "The Kelly Clarkson Show," Ken Jeong admitted the one reveal that still stands out to him the most is Poodle from Season 1. "My favorite reveal was in the first season where it was the Poodle being Margaret Cho, one of my best friends in the whole wide world," he told the chart-topping singer. "I remember that moment and the look on my face was pure embarrassment, because I knew I would not be able to live that down for the rest of my life. And I haven't," he continued. "She even said on the show and off the air, 'Out of all people, I would have imagined it would be you guessing it.' She had all the clues from San Francisco when she did stand-up comedy, and I'm just like, 'I don't know! I don't know!' I was such an idiot and to this day I'm still embarrassed."
"Margaret and I go back over 20 years. I wrote a part on my sitcom 'Dr. Ken' for her. She played my sister on 'Dr. Ken.' Like, I know her so well and she had an amazing voice. She did so good," Jeong added. The "Crazy Rich Asians" actor insisted his fellow panelists Robin Thicke and Nicole Scherzinger are good at guessing who is who on "The Masked Singer," but he's happy to admit he is not the best.