Bella Hadid Distances Herself From Fyre Festival Disaster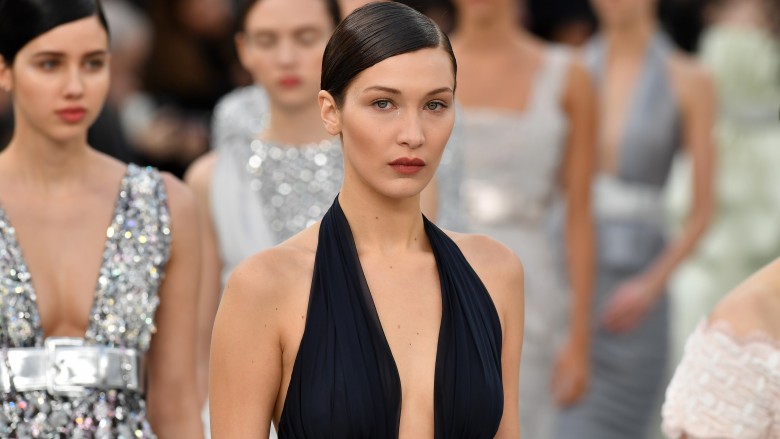 Getty Images
Bella Hadid wants to make it abundantly clear that she had little to no hand in the disaster that was the Fyre Festival.
As Nicki Swift previously reported, the Fyre Festival was supposed to have taken place on a private island in Great Exhuma, Bahamas beginning April 28, 2017 and feature live music from acts including Blink-182 and Tyga, as well as art installations, gourmet food, and luxury accommodations. However, the New York Post reported that when guests arrived, they found what looked like a refugee camp: The accommodations were tents used in recent hurricane relief efforts, and the "gourmet food" was cheese and sliced bread with limp salad (that's if you got any). There was a severe lack of supplies and guests even complained that there was no running water, security, or electricity. People reported that the entire scene was "mass chaos" and that when festival-goers tried to leave, many were trapped in airports, with some reports of guests being locked in rooms with no air circulation or water, leading some to pass out from heat.
As if that weren't bad enough, bear in mind that attendees had to shell out between $4,000 and $250,000 just to get there and be sweaty and miserable.
Hadid, 20, along with Kendall Jenner, Emily Ratajkowski, Chanel Iman, Hailey Baldwin and other models and "influencers" advertised the failed festival, which was co-founded by rapper Ja Rule—and Page Six reports that most celebs and artists who advertised were actually advised not to come.
While Jenner and Co. have yet to address the mess (perhaps she's still reeling from her Pepsi ad backlash), Hadid took to Twitter to distance herself from the debacle.
"I just wanted to address Fyre Festival ... Even though this was not my project what so ever [sic], nor was I informed about the production or process of the festival in any shape or form, I do know that it has always been out of great intent and they truly wanted all of us to have the time of our lives," she wrote. "I initially trusted this would be an amazing & memorable experience for all of us, which is why I agreed to do one promotion ... not knowing about the disaster that was to come ... I feel so sorry and badly because this is something I couldn't stand by, although of course if I would have known about the outcome, you would have all known too. I hope everyone is safe and back with their families and loved ones."
Co-founder Ja Rule tweeted his own half-hearted mea culpa, writing, "I'm heartbroken ... it was NOT A SCAM as everyone is reporting ... I don't know how everything went so left but I'm working to make it right by making sure everyone is refunded ... This is NOT MY FAULT."
The festival was canceled, but organizers still have hope for next year, promising "more seasoned event experts" at a "United States beach venue," Page Six reported.