The Real Reason Sherri Shepherd Left The View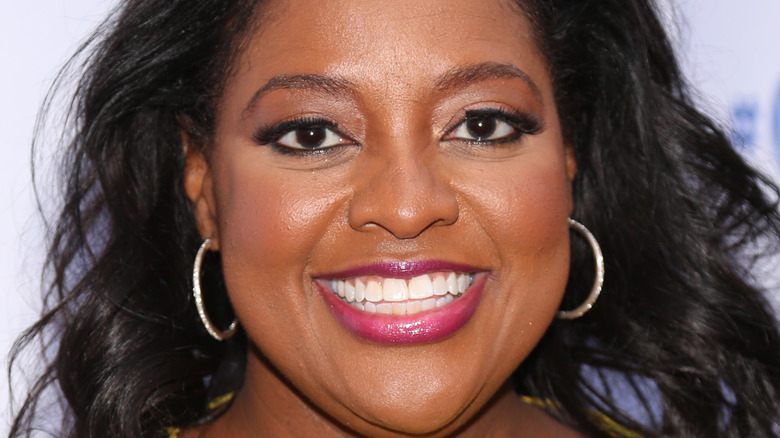 Nomi Ellenson/Getty Images
"The View" has long been known for its rotating lineup of co-hosts. In the 24 years since its 1997 debut, the Emmy-winning ABC daytime chatfest has featured a roster of panelists that has included everyone from comedian Rosie O'Donnell to "Full House" alum Candace Cameron Bure to political commentator Ana Navarro.
Over the years, the co-hosts have engaged in spirited discussions, split-screen fights, and personal drama both on and off camera — like when a then-engaged Star Jones was accused of using her role on the show as a platform to get wedding freebies, per OK! magazine.
It's no wonder the show has been making headlines from day one. "The View" was spearheaded by news legend Barbara Walters who remained a pivotal part of the panel until her retirement in 2014, per Us Weekly. But 2014 also marked the exits of two other co-hosts, and the unexpected departures drastically changed the look of the table for the show's 18th season.
Sherri Shepherd left 'The View' in 2014 after seven seasons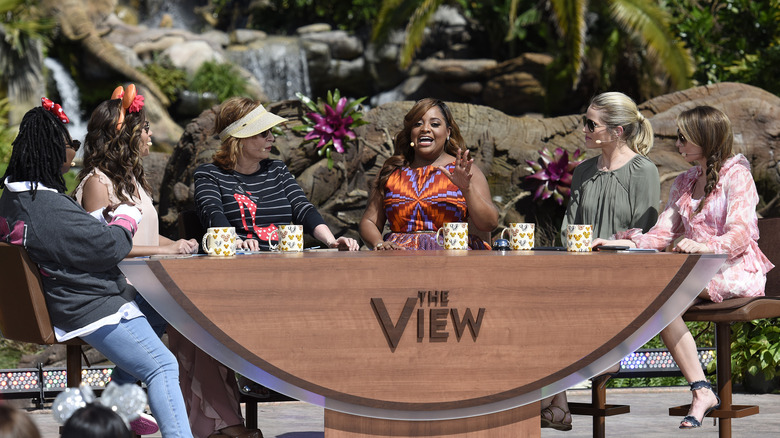 Handout/Getty Images
In 2014, comedian Sherri Shepherd announced she was leaving "The View" after seven seasons. According to The Wrap, Shepherd turned down ABC's offer during contract negotiations. At the time, Shepherd told "View" viewers that the number "seven" played into her decision to leave. "Seven in the Bible is the number of God's completion," she said, per The Huffington Post. "And I've been here seven years and my time at 'The View' is complete."
While some "View" co-hosts have left the show and later returned — Rosie O'Donnell and Joy Behar both had recurring stints on the panel — Shepherd has been adamant that her time as permanent host on the ABC chatfest is done. She gave Entertainment Tonight a "no" when asked if she would ever reconsider a return to "The View." "The View was one of the best experiences of my life being close to Barbara Walters and Whoopi Goldberg, my idol, and it was the best eight years, but it's like going back to an old boyfriend and sleeping with them again," she said. "You look up and go, 'How did we get here?'"
Jenny McCarthy exited the show at the same time as Sherri Shepherd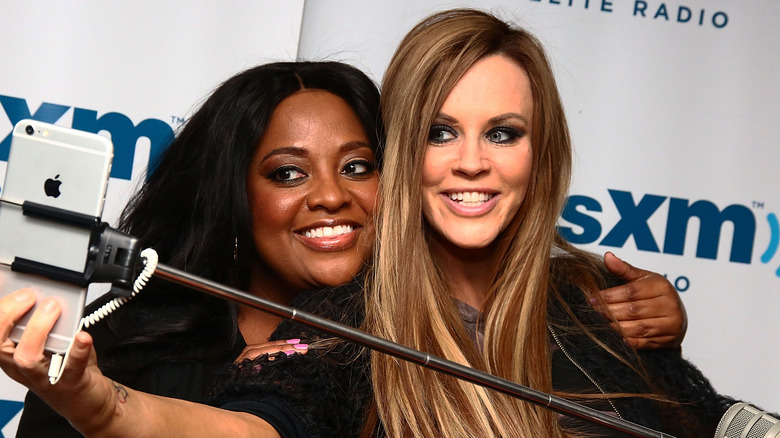 Astrid Stawiarz/Getty Images
Sherri Shepherd had some company when she walked out of "The View" studio for good. Freshman co-host Jenny McCarthy also left the show that year, although it may not have been of her own accord. A source told The Wrap that it was the network who decided not to renew McCarthy's contract after she served just one season on the panel. But McCarthy insinuated that she decided to quit "The View" in solidarity with Shepherd. "If Sherri goes... I go too. #sisters," she tweeted on June 26, 2014.
A few weeks later, McCarthy said on the air that she was leaving "The View" for another job opportunity. "After much consideration, I've taken a new job that will allow me to do what I do best, which is talk without having to interrupt anyone," she said, per The Huffington Post.
McCarthy later admitted that the network was behind her departure. According to TV Guide, McCarthy said ABC wanted a more diverse table that included a Latina and a conservative host. Enter Afro-Latina actress Rosie Perez and Republican political commentator Nicolle Wallace, who took Shepherd and McCarthy's seats on 'The View" panel in Season 18.