Who Is John Zabel, The New Conservator Of Britney Spears' Estate?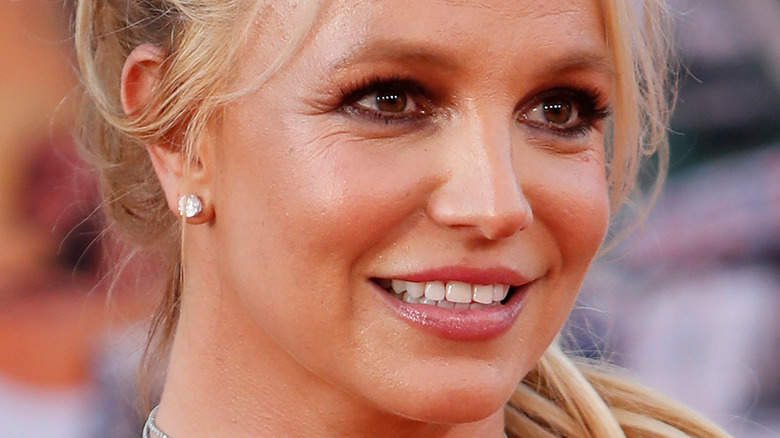 Kathy Hutchins/Shutterstock
Britney Spears had her day in court, and she won. On September 29, Judge Brenda Penny ruled to have Jamie removed from Britney's conservatorship, per USA Today. James "Jamie" Spears has been her legal guardian and the conservator of her estate, worth about $60 million, since 2008. Not only did he have financial control of her assets and her career, but Jamie also had control of decisions affecting her health. Britney has wanted to have Jamie removed as the sole conservator since 2020, per Page Six, and the new ruling brings the singer one step closer to claiming her freedom from the 13-year conservatorship.
Judge Penny stated, "The current situation is untenable" and, as a result, she held, "I do believe ... that the suspension of Jamie Spears is in the best interest of the conservatee, Britney Spears." According to the outlet, Penny listened to Mathew Rosengart and Vivian Thoreen, Britney and Jamie's attorneys respectively, before making her decision to end what she described as "a toxic environment" with Jamie as Britney's conservator.
The judge then formally appointed John Zabel as Britney's new conservator. Since the "Womanizer" singer is currently seeking to terminate the conservatorship, Judge Penny held that Zabel would only hold the position until the end of the year if the conservatorship was ended before then. Who is John Zabel? Here's the scoop.
John Zabel has decades of experience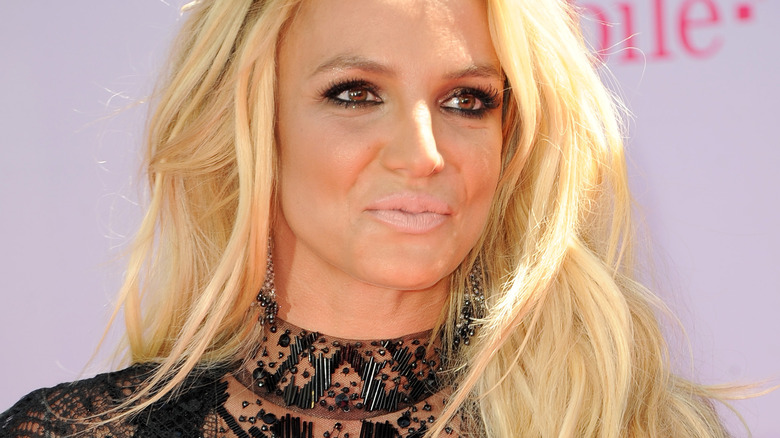 Tinseltown/Shutterstock
Mathew Rosengart, Britney Spears' lawyer, asked the court for a new temporary conservator to replace James "Jamie" Spears. "My client wants, my client needs, my client deserves an orderly transition," he said. His choice for the position: John Zabel, a certified public accountant. As his LinkedIn profile notes, Zabel owns his own company, Media Finance Structures, and has over 35 years' worth of experience in the financial field. 
Zabel has, per his company's website, "senior financial executive experience in both the major studio environment (Columbia Pictures/Sony Pictures Entertainment) and the independent financing and production environment (Peter Guber's Mandalay Entertainment)." The former Ernst & Young auditor got his undergraduate degree at CSU Long Beach before completing the Executive Management Program at UCLA. Zabel was the former Senior Vice President of Sony Pictures Entertainment before moving to Mandalay Entertainment in a similar role. 
It seems as if Rosengart wanted Spears' estate to be in good hands, and Zabel appears to have the experience for the job. 
Britney Spears' next steps to ending the conservatorship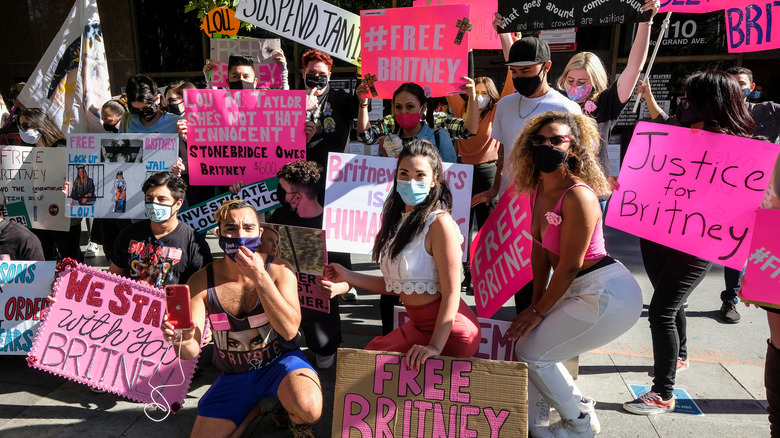 Ringo Chiu/Shutterstock
Britney Spears has every reason to celebrate. Not only is her father James "Jamie" Spears no longer her conservator, but it seems as if she might soon regain her full legal standing. Currently, she's still under conservatorship, but she's seeking to terminate it because circumstances have changed since the 2008 order. Not only does she have a new temporary conservator in John Zabel, per TMZ, but she also has a new hearing date. 
Judge Brenda Penny ordered that the next scheduled hearing would be on November 12. According to TMZ, the court did not mention that Britney needed to have a mental evaluation in order for the conservatorship to be terminated. Interestingly, neither party has indicated that a mental evaluation is necessary for the termination of the conservatorship. It seems as if even Jamie does not believe a psychological assessment should be a prerequisite for Britney to regain her freedom. If everything goes according to plan, per TMZ, Britney's conservatorship may get her freedom back before Thanksgiving. 
As for the "Toxic" singer, she recently took to Instagram. She wrote, "On cloud 9 right now," and added some video footage of a flying aircraft. She continued, "First time flying a plane and first time in a prop plane." Right now, all the #FreeBritney fans need to know is that their girl is okay. She's never had a better reason to be in the clouds.