How Much Was Michael Tylo Worth At The Time Of His Death?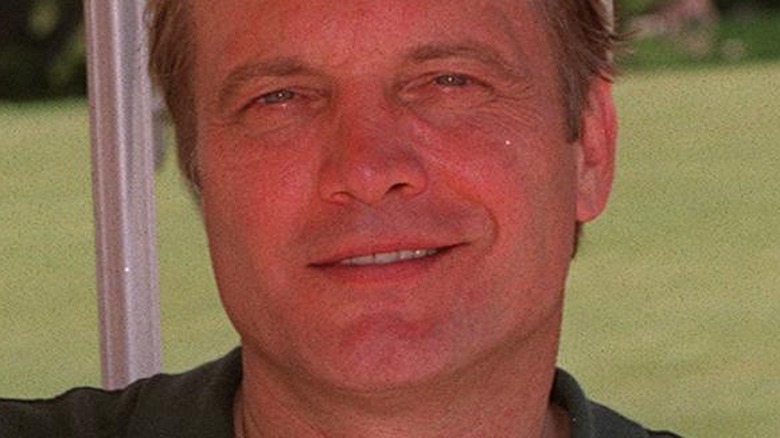 Dan Callister/Getty Images
Michael Tylo, the TV star best known for his numerous soap acting roles, especially "Guiding Light," has died. Tylo's death was first announced by the University of Nevada, Las Vegas, where he spent time there as a film professor. He originally worked at UNLV in 2003 as a visiting professor for theater and film, per The Hollywood Reporter. Eventually, Tylo became an assistant dean for the College of Fine Arts and taught acting for UNLV Film. This is what the university had to say about his death.
"Michael Tylo was a beautiful and caring human being — he was so special," Nancy Uscher, Dean of the College of Fine Arts, said in the statement. "He was an exemplary friend, colleague, teacher, and artist. He had such a distinguished and rich career, but he was humble about his accomplishments," she continued. Uscher ended her statement by saying, "We will miss him greatly, but feel deep gratitude about all that Michael contributed to the College of Fine Arts, UNLV, and the world."
Tylo leaves behind his wife, Rachelle Tylo, as well as his daughters: Kolette, Izabelle, and Katya. He had a son named Michael Tylo Jr., who died in 2007 in a drowning incident, according to Soap Opera Digest. Tylo also had a stepson named Christopher Morehart with his ex-wife, soap actress Hunter Tylo. His death impacted numerous students, fans, and colleagues. But did he obtain a huge net worth from his career?
Michael Tylo's net worth is debated
There seem to be many different perspectives for what Michael Tylo's final net worth was before his death. Net Worth Post believes that Tylo's combined assets add up to $11 million, while TV Guide Time places him at $3 million. Buzz Learn believes he accumulated a net worth somewhere between $1 million and $5 million. Whatever the case, sources agree Tylo was definitely a millionaire.
It's no surprise that Tylo accumulated so much wealth in his lifetime. He had a long acting career on major soap operas like "All My Children," "General Hospital," and "The Young and the Restless." Many fans, students, and colleagues mourned and gave their condolences to Tylo on Twitter. "The Young and the Restless" Twitter account shared, "Our deepest sympathies to the family and loved ones of Michael Tylo who graced #YR with his talents as Blade and Rick." And an old student of Tylo's tweeted, "Michael Tylo was one of my favorite teachers at UNLV I always appreciated both encouragement and constructive criticism when it came to my acting I know it made me stronger. He will be missed."
There is no official word on his funeral arraignments, but fans can leave condolences on Tylo's obituary page, per Legacy.