The Huge Revelation Gloria Estefan Just Revealed About Her Life On Red Table Talk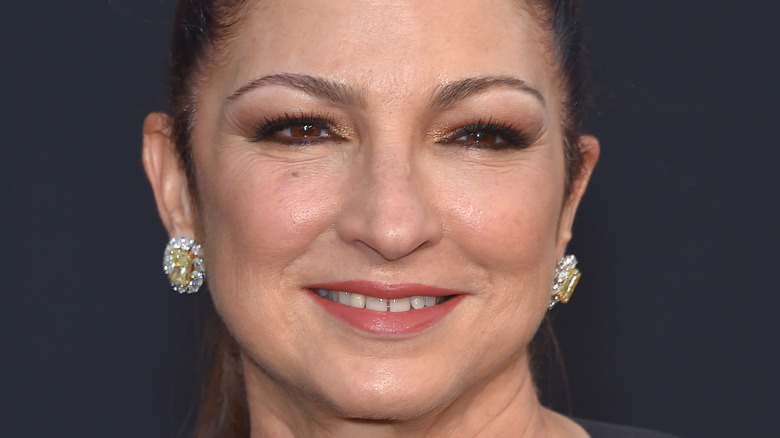 DFree/Shutterstock
The following contains discussion of sexual abuse.
For veteran viewers industry multi-hyphenate Jada Pinkett Smith's "Red Table Talk," it's no surprise that the web series has garnered a reputation for offering deeper fare than the average talk show. As Pinkett Smith herself explained in a 2018 interview with The Hollywood Reporter, "Red Table Talk" has a very singular, unique mission: To "create a safe space" with guests and intergenerational hosts (Pinkett Smith, her mother Adrienne Banfield-Norris, and her daughter Willow Smith) in order to prompt "real, raw, unfiltered conversations about what's changing, and how those changes are affecting us." Since its inception, the series is unflinchingly sticking to its aim, giving guests a sense of strength to share stories of pain in order to connect with other victims and survivors. 
Now, it seems the original "Red Table Talk" spinoff "Red Table Talk: The Estefans" has taken up the mantle of its progenitor — and in doing so, enabled its celebrity host, singer, and Latinx icon Gloria Estefan, to open up about one of the most painful episodes of her past. On September 30, the Miami Sound Machine musician opened up to viewers, alongside her cohosts — daughter Emily Estefan, 26, and niece Lili Estefan, 54 — to discuss the past sexual abuse she endured at the hands of a family member and teacher. Read on after the jump to find out more.
Gloria Estefan recalled abuse at the hands of an adult she trusted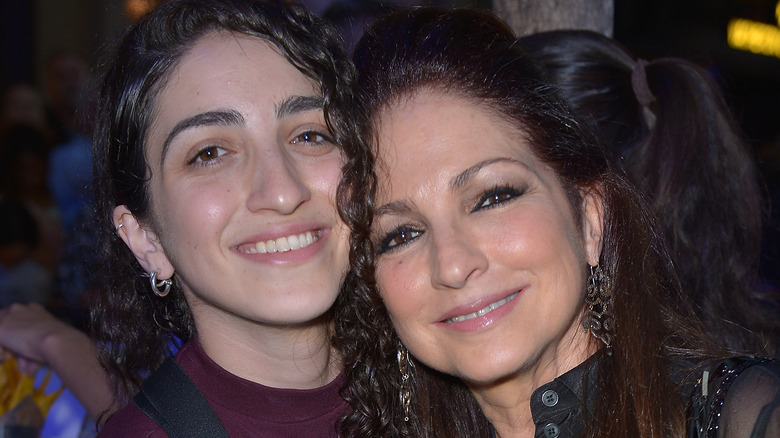 Johnny Louis/Getty Images
In the latest episode of "Red Table Talk: The Estefans," singer and host Gloria Estefan began her story as a survivor of child sex abuse with a statistic (via People). "Ninety-three percent of abused children know and trust their abusers," Estefan stated. "And I know this because I was one of them." Alongside Lili Estefan and Emily Estefan, the musician recounted how her abuser was both a distant relative who her mother "trusted" and was also a person in a place of power over the then-nine-year-old girl: her music teacher. 
As Estefan recalled, her abuser groomed her by wielding her talent as a singer and performer, then manipulated that praise into a tool to get her alone, crafting situations in which he could enact his disturbing intentions. As Estefan explained, he then bought her silence by way of threatening to harm her loved ones. "'Your father's in Vietnam, your mother's alone, and I will kill her if you tell her,'" Estefan recalled, illustrating the tactics he used. "I knew the man was insane and that's why I thought he might actually hurt my mother." It wasn't until the anxiety brought on by the abuse manifested in extreme ways — including Estefan's hair falling out — that she finally disclosed to her mother what was going on. 
Gloria Estefan told her story in order to 'make a difference' for survivors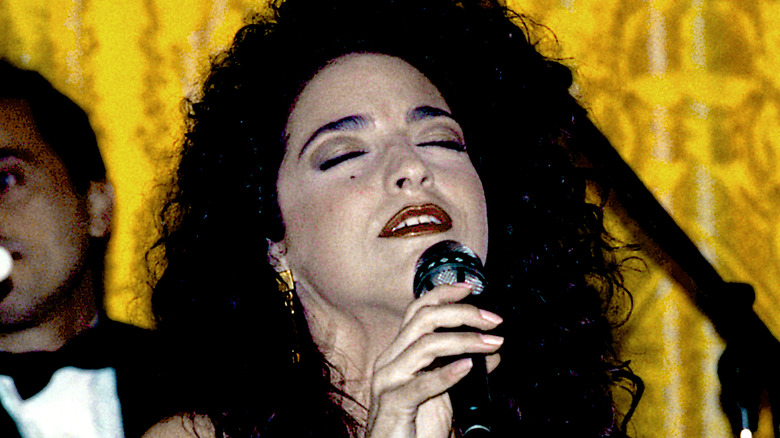 mark reinstein/Shutterstock
After Gloria Estefan told her mother about what her abuser had done, she swiftly took action — but only to a certain degree. "I told her about it and the police came and she said, 'This is what's happening.' And they told my mother not to press charges because they said I was going to go through worse trauma having to get on a stand and testify," she continued. "And that's the one thing that I feel bad about, knowing that there must have been other victims." (Per People, Estefan disclosed knowing one other survivor of the same abuser.)
Despite it all, Estefan's abuser seemingly refused to disappear into the woodwork. Years later, after Estefan's seminal hit "Conga" topped the charts in the mid-1980s, her abuser purportedly wrote a letter to a South Florida paper for the purpose of criticizing both Estefan and her song. "At that moment, I was so angry that I was about to blow the lid off of everything," recounted Estefan. "And then I thought ... 'You know what? It's that manipulation and control, but that's what they do. They take your power.'" But even after the success her career has wrought, Estefan was candid about why she wanted to share her story now. "We wanted to create this space where we talk about important things," she concluded, "and hopefully it will make a difference to everybody that's watching out there."
If you or anyone you know has been a victim of sexual assault, help is available. Visit the Rape, Abuse & Incest National Network website or contact RAINN's National Helpline at 1-800-656-HOPE (4673).