The Truth About Michael Gandolfini's Relationship With His Father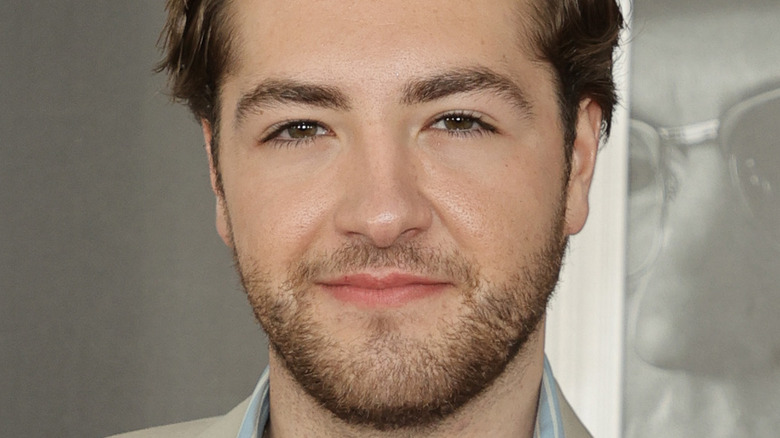 Jamie Mccarthy/Getty Images
Michael Gandolfini was just 14 years old when his father James Gandolfini died of a heart attack at the age of 51 during a family vacation in Italy in 2013. Now, the young actor will step into late dad famous role as a young version of Tony Soprano in the upcoming "Sopranos" prequel movie, "The Many Saints of Newark" — and he used the opportunity to say "hello to my father ... and goodbye again," according to director Alan Taylor (per Empire).
Michael said accepting the role was "probably the toughest decision I've ever had to make." He explained, "You know, I didn't want to put pressure on myself to walk out of this feeling like I'd grown in terms of my feelings towards my dad. I just wanted to be the best actor I could be, portraying Tony in the way David [Chase] wanted, scene by scene. I didn't think about my grief because ... well, I would have s**t the bed."
Scroll ahead to learn the truth about Michael's relationship with his dad, including his "rough" childhood.
James Gandolfini was 'away a lot' during Michael's childhood
Michael Gandolfini was candid about his relationship with his dad, admitting James Gandolfini was "away a lot" filming "The Sopranos" during his childhood. Years later, while preparing for his role as young Tony Soprano in the series' movie prequel, he found comfort in being able to see his father on-screen again. However, the young star told Esquire it also reminded him that the late actor's career was "rough" for the family as it meant he wasn't always around.
Looking back now, Michael thinks this is why his dad didn't want him to go into acting. "As I got older, he wanted me to play sports. I felt that burden. I wanted to make him proud. And he said, 'Don't be an actor; be a director. They have the power,'" he explained. As it turns out, Michael signed up for acting classes after James' death as a form of therapy. "From the first day, I fell in love with it," he shared. "It actually started my grieving process with my dad."
Michael Gandolfini's role as Tony Soprano made him feel closer to his dad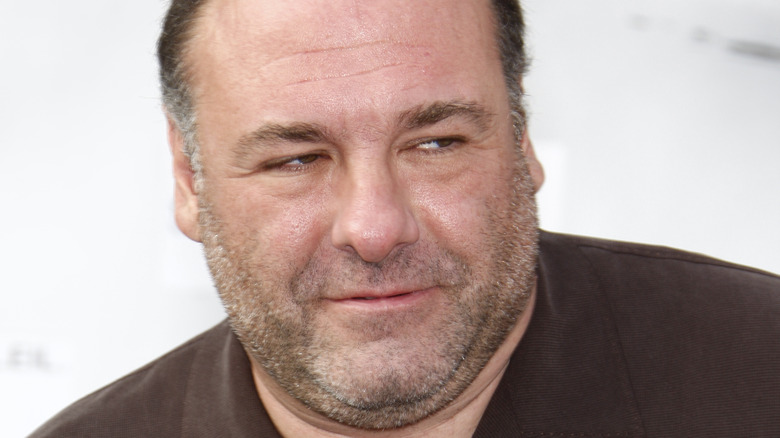 Phil Stafford/Shutterstock
Michael Gandolfini said he didn't think about James Gandolfini while filming "The Many Saints of Newark," admitting that it was only when he saw the finished version of the film that he really felt a strong connection to his later father.
"When we were doing it, I never thought about it, it was just doing the best job, but when I sat in that theater and I watched it for the first time, I felt like, 'Oh man I got to do this with my dad, we got to do this thing together,' and it was a really incredible feeling," Michael said during an interview on "Today." "It shocked me just because I think I numbed that out because I just wanted to be a good actor and do my job and learn, but I did feel that when I watched it for the first time."
It's been eight years since James died and Michael said he's finally at a point where he feels gratitude more than grief over his loss. However, James is still very much a part of his life as Michael never misses an opportunity to honor his dad on social media, often writing sweet tributes on occasions such as the late star's birthday and death anniversary.