How Tall Was Princess Diana?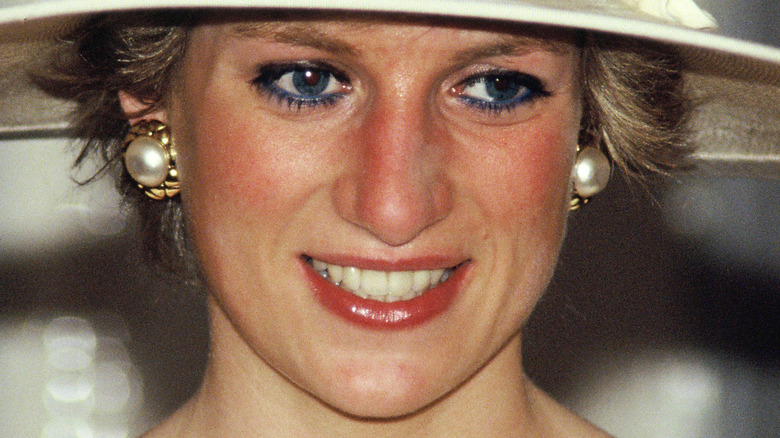 Georges De Keerle/Getty Images
Princess Diana was one tall lady. Her towering stature contributed to how she became a style icon, considering how her height enabled her to pull off many of her unforgettable looks. From the iconic little black Elizabeth Emanuel "revenge" dress to the bold blue evening gown she wore to dance with John Travolta, Di's height was certainly a factor in making these outfits look even more beautiful.
But her height wasn't always an advantage to Princess Diana. According to Vogue UK, Diana had the same height as her ex-husband Prince Charles, and she was always concerned about appearing taller than him. At their wedding, she deliberately chose to wear low-heeled shoes instead of a taller option. The shoes were the work of celebrity shoemaker Clive Shilton and the result of a 6-month collaboration between him and Diana.
But how tall was Princess Diana? Was she really so tall that it caused a rift in her relationship with Prince Charles?
Princess Diana had the same height as Prince Charles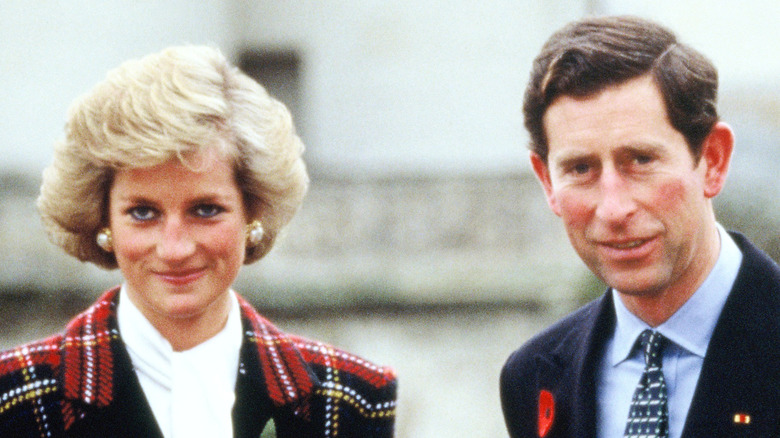 Georges De Keerle/Getty Images
As previously mentioned, Princess Diana was as tall as Prince Charles. She stood at 5 feet, 10 inches, making her taller than the average British woman, which, according to BBC, is 5 feet, 3 inches. Prince Charles was thought to be the same height, but what's bizarre is that he looked significantly taller than her in many official photos.
Marie Claire UK pointed out that there are a lot of photographs of Charles and Diana where the Prince of Wales towered over her. It also became a source of controversy in 1981 when official stamps were released to commemorate the royal wedding. The stamp featured a portrait of the couple, but as The New York Times observed, Diana's head barely reached Charles' chin, making him seem a head taller. Journalists at the time were confused because they had seen and captured the royal couple appearing the same height.
The publication also reported that Buckingham Palace released a statement that Prince Charles was taller than Princess Diana by an inch. According to the palace, Charles stands 5 feet, 11 inches, vs Diana's 5 feet, 10 inches. But this still doesn't explain why the Prince looked a head taller. It only made sense when it was reported that the Earl of Snowdon, who photographed the portrait, got the Prince to stand on a box. In other official photos, he most likely pulled off the same trick or wore shoes that boosted his height.
Princess Diana's height got in the way of her dreams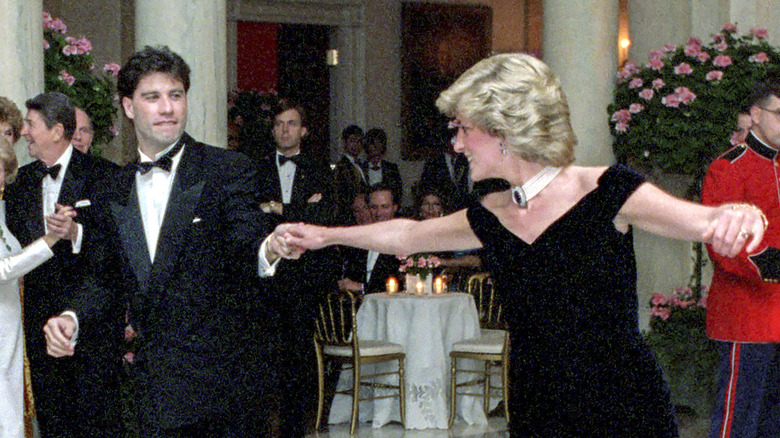 Handout/Getty Images
Before she became a royal, Princess Diana dreamed of becoming a dancer. Unfortunately, her tall stature served as a deterrent to her pursuing dancing as a profession, per PopSugar. As the first royal to have ever held a traditional job before assuming her role as a princess, she instead chose to work with kids as a kindergarten aide.
Still, Diana didn't quit dancing altogether. She hired a ballet teacher and revived her love for dancing. "When I first met her you could see that there was a huge shyness. But over time as we went through our dance class realized just how much dance meant to her," ballet teacher Anne Alan said in the documentary "Diana: In Her Own Words," via PopSugar. "She had dance in her soul. I realized the pure enjoyment that it gave her. She loved the freeness of being able to move and dance. She loved it. I could see it helped to alleviate her emotional life."
Diana also made the effort to find ways to perform. She danced opposite John Travolta at a White House event in 1985. In the same year, she surprised everyone, including her husband, by performing at the Royal Opera House, doing a duet with dancer Wayne Sleep to Billy Joel's "Uptown Girl."
Princess Diana's love for dancing didn't leave with her, though. Princess Charlotte is reported to be taking weekly ballet lessons, and so does her brother Prince George.