Who Is Lil Nas X's Boyfriend?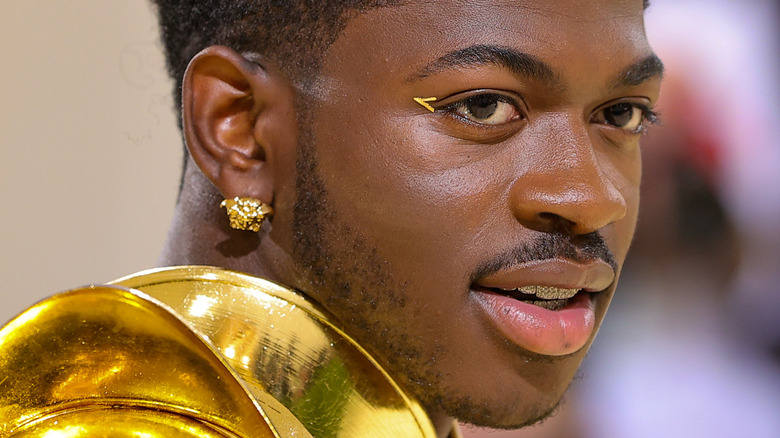 Theo Wargo/Getty Images
After coming out as gay in June 2019, Lil Nas X has been somewhat private about his love life. As he explained in a 2020 interview with CR Fashion Book, the "Old Town Road" star complained about not being able to be around any guy without tabloids thinking they are an item. "I feel like if I put any guy solo in a picture with me, we're automatically dating," Lil Nas X said. 
One day, the blogs even mistakenly thought his brother was his date. "I was sitting in Subway with my brother," he recalled. "And then a few hours later there was [a headline], 'Lil Nas X and his boyfriend eating Subway to celebrate 17 weeks at number one,'" the 22-year-old joked. In the same interview, the rapper also spoke about how hard it is to find true love when you're a celebrity.
"It's like, Do you really f**k with me? Or just how everybody else sees me?" he said. "You can never really tell, so you just have to hope for the best." However, it looks like the singer might have recently found someone who genuinely loves him. Find out more about Lil Nas X's boyfriend below.
Lil Nas X's boyfriend starred in his 'That's What I Want' video
In his 2020 CR Fashion Book interview, Lil Nas X revealed that he was (sort of) in a relationship. "I'm dating someone right now," he said. "We're not in a relationship yet, but it's been on and off for the past few months." Still, he talked about possibly making things official. "I'm maybe going to try to go steady this time." Though he never revealed the guy's identity, fans didn't take long to connect the dots.
In September, the rapper unveiled the video for "That's What I Want." In the steamy clip, Lil Nas X can be seen playing a football star who has a secret relationship with one of his fellow players, played by Colombian model Yai Ariza. Their on-screen chemistry was so undeniable that some started wondering if they were dating IRL. 
In a recent interview with SiriusXM, hosts Tony Fly and Symon asked Lil Nas X if Ariza was indeed his boyfriend. "We were dating and we're still on very good terms," he revealed. Though things have cooled off for now, he said that they might date again. "I love him, he's amazing," he admitted. "I just wanted to, like, kind of focus on my music right now." He even described Ariza as "literally the best person I've ever dated." During another interview, Lil Nas X seemed to describe Ariza as "the one." Scroll on for all the details.
Lil Nas X seemingly described Yai Ariza as 'the one'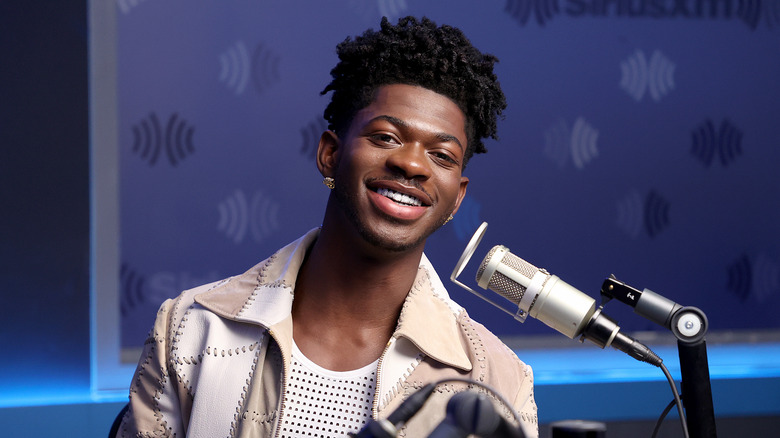 Cindy Ord/Getty Images
In August, Lil Nas X sat down with Variety, discussing everything from success to his relationship status. In particular, the "Montero" star revealed that he might have found the love of his life. "I've found someone special now," he said. "I think this is the one. I can't explain it — it's just a feeling." Given the timing of his interview, it's somewhat fair to assume he was referring to his now ex-boyfriend, Yai Ariza.
As Lil Nas explained, Ariza is different than other guys he has dated in the past. "I've had some good boyfriends and some bad ones," Lil Nas noted. "A lot of them were emotionally unavailable or had a lot of insecurity and whatnot." Though Ariza has yet to publicly discuss his relationship with the rapper, he did share a few posts after the video for "That's What I Want" dropped.
"Y'alllll .... You guys don't know how happy i feel to be part of something so big and special," the model wrote on Instagram. "[T]his is going to change lives !!!!! Huge Thank you to @lilnasx for making me part of your wonderful vision, you are so special, you deserve it all, love uuu." This isn't the first time the two had a steamy makeout scene on-camera, though. During Lil Nas X's 2021 BET Awards performance of "Montero," the former couple shared a steamy kiss, sparking endless reactions on social media. "We are making history," Ariza wrote.