Kim Kardashian Reveals Why Kanye West Skipped The Met Gala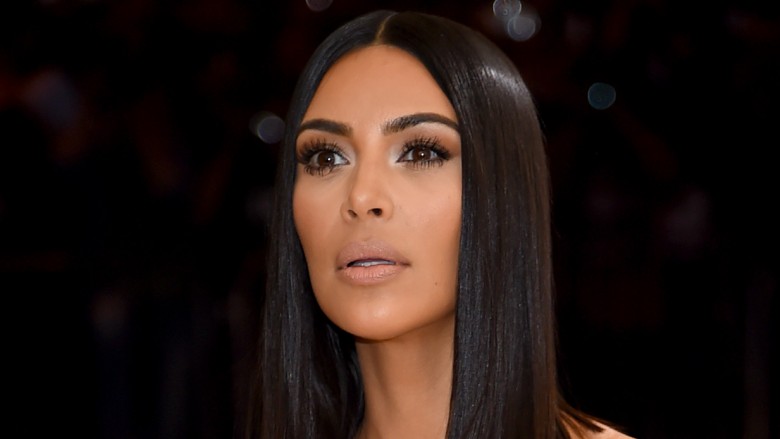 Getty Images
Kim Kardashian had a simple reason for why infamous fashion fiend Kanye West skipped the 2017 Met Gala.
"He's at home," Kardashian, 36, told Vogue. "He's been taking some time off and really loving that."
A source told People before the event, "He'll be staying back in L.A. with their kids [North and Saint]. Everything is great with him and Kim and he's supportive of her going solo."
Another insider noted, "He's not going because he's not ready to start attending big events. He's doing great but wants to keep his stress levels low and just wants to take more time off. Kim and Kanye are in a great place."
"It had nothing to do with the Met Gala. It was more about the stress and pressure of a big red carpet. He just wasn't quite there yet," another source revealed. "Kanye has been doing okay. He's made a lot of good progress and is in a much better place ... He's still very much enjoying his time off from public events."
However, another source told The Sun that part of West's wallflower behavior is because Kardashian embarrassed him with her unedited derriere photos.
"Kanye has helped turned Kim into a fashion icon and he feels those pictures with Kourtney have made her look cheap, damaging her brand," the source said. (It's worth noting that Kardashian and her family members were never invited nor even allowed to buy their way into the event until she was pregnant with North.) "He's angry with Kourtney for seemingly leading her on, as she clearly revelled in turning their session into a photoshoot ... Their behavior completely detracted from Kim's current standing in the industry."
The insider added, "It's a huge deal not to attend. Turning down an invite means he might not be asked back again. It also risks the wrath of Anna Wintour. But after the year he's had, given his breakdown after the Paris robbery and his anger over Kim's snaps, he just didn't feel attending the right thing to do."
The couple known as Kimye have been much more under the radar as a whole since Kardashian's harrowing robbery at gunpoint in Paris in October 2016 and West's psychiatric episode one month later.
"[They're] much more low-key and not in the spotlight like before. They both feel like they are better people and that it has changed their family for the better," a source told People. "They don't have any desire to go back to how things were."