The Truth About Buddy Valastro's Wife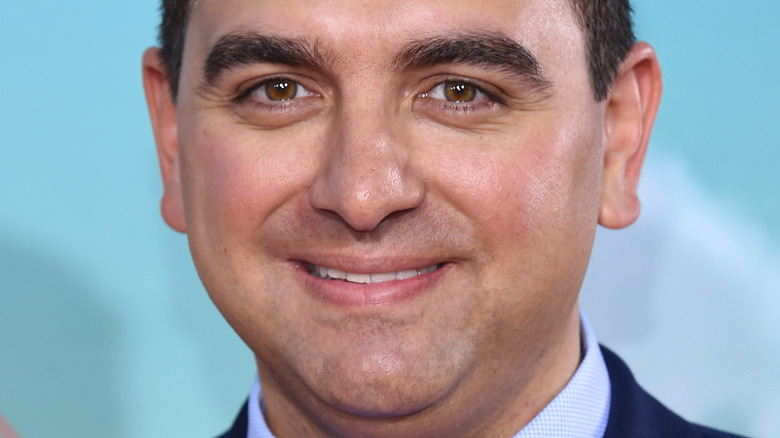 DFree/Shutterstock
Buddy Valastro and his family have been a staple on TLC ever since their ever-popular reality show, "Cake Boss," began back in 2009. The series gave fans a peek behind the curtain about what it's really like running Carlo's Bakery — one of the popular bakeries in the world — as Buddy balanced his work and home life as the only brother amongst four sisters.
The series was a massive hit for TLC, running from 2009 until 2017 and inspiring several spinoffs, including "Next Great Baker," "Bake You Rich," and "Buddy's Bakery Rescue," which showed Buddy share his years of bakery wisdom with the world.
Over the years, fans have seen pretty much all the ins and outs of the Valastros family life, joining them on vacations to everywhere from Italy to Walt Disney World as cameras captured all the ups and downs of one of New Jersey's most famous reality TV families. No more so did fans share their pain when Buddy announced the death of his beloved mom, Mary Valastro Pinto, in 2017 after being diagnosed with ALS, as well as being heavily invested in Buddy's recovery after he suffered a horrific hand injury in 2020.
But what about Buddy's wife? Who is she and what does she do? Keep on scrolling for what you need to know about Lisa Valastro, the woman who's stood by Buddy's side through thick and thin and who the baker even once made a life-size cake of.
Lisa Valastro has been with Buddy since the beginning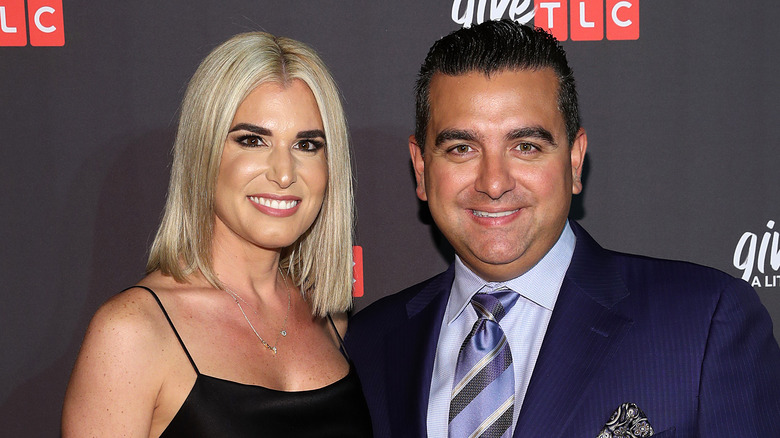 Cindy Ord/Getty Images
Lisa Valastro has been Buddy Valastro's wife since 2001 (they also renewed their vows a decade later) and has been heavily featured on "Cake Boss" over the years working alongside Buddy and his co-workers, including his sisters and their husbands, as well as plenty of cousins. She and Buddy share four children together, Sofia, Buddy Jr, Marco, and Carlo.
The two have known each other for decades, tying the knot long before fame came knocking with "Cake Boss." The couple shared how they met on Renato and Cris Cardoso's YouTube, revealing Lisa's best friend growing up was Buddy's second cousin and neighbor, so they would "see each other all the time" when Lisa was visiting. They then spent a night at a club together with Buddy's cousin when she was 19 and he was 22, which is when their romance really blossomed. "When Lisa came out that night, I teased her and said 'you were really after me,' and she says I was really after her," Buddy teased to TLC, though the rest, as they say, is history.
Lisa was always by Buddy's side as he worked hard to make Carlo's Bakery a success. She was so dedicated to helping her husband-to-be in any way she could that they'd even have their date nights at the bakery. "She would bring me food. We'd have a little bit of dinner and then she'd just hang out and watch me decorate," Buddy told Delish. Talk about a sweet date night!
Lisa Valastro's job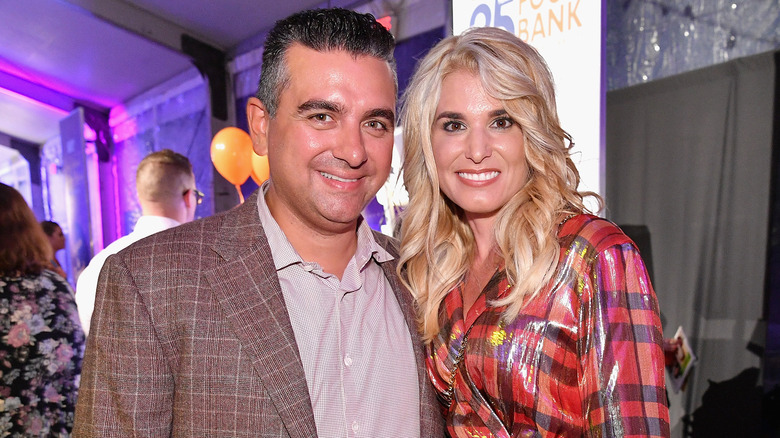 Dia Dipasupil/Getty Images
While some fans might be forgiven for thinking Lisa Valastro stays a little more in the background when it comes to Buddy Valastro's fame, she's no wallflower and is a successful entrepreneur in her own right. Lisa showed off her own skills in the kitchen when she hosted her cooking show on Buddy's "Cakehouse" YouTube account, with several episodes of "Lisa's Home Cooking" still available to watch.
Lisa is also a successful podcaster in her own right. Though she left her cooking series behind in 2019, she's a regular podcast uploader with "What's Up Cuz?," which she hosts with her cousin, comedian Erica Spera. According to its description, the two "sit down to share family stories from behind the scenes of the Cake Boss family," while they've tackled a range of important topics, including Lisa opening up about her hysterectomy and cyberbullying.
So, with such a presence in the reality TV world and on social media, it's probably not surprising to hear she's very much in demand. Back in 2017, Lisa appeared on "Dancing with the Stars" in Brazil and she's also discussed her life on a slew of other shows, including "Rachael Ray," "The Chew," and "Extra." Fans may also have spotted her in the 2019 "40 and Fancy Free" episode of "The Real Housewives of New Jersey" thanks to her and Buddy's close friendship with Melissa Gorga and Joe Gorga. Now that's a crossover we'd love to see more of (talking to you, Bravo!)