Inside Sean Murray's Connection To The Creator Of NCIS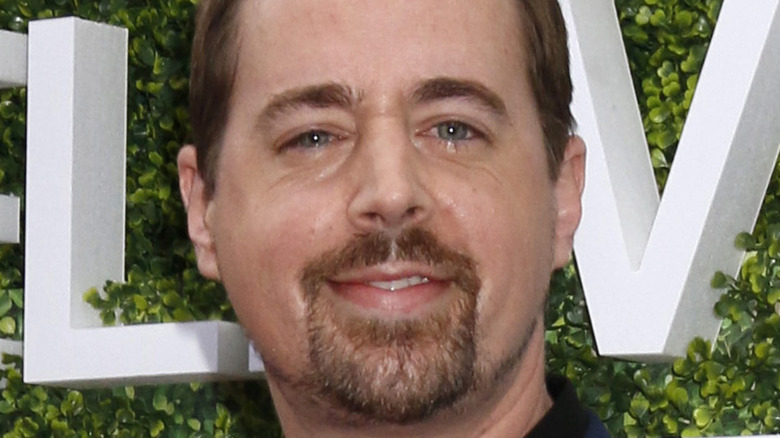 Kathy Hutchins/Shutterstock
"NCIS," which stands for Naval Criminal Investigative Service, has been a ratings juggernaut almost since it premiered in 2003, and is showing no signs of slowing down. Season 19 started off with a bang in September, with the season premiere being the most-watched non-NFL show that whole week, the Los Angeles Times reported. It was also the only scripted show to garner more than 8 million viewers that week. The show, which follows the exploits of special agents from the Washington, D.C. NCIS office, is still a success for CBS. While some may wonder why it's so well-loved, others know the tried-and-true formula of great scriptwriting, fantastic actors, and wonderful camaraderie between cast and crew have led to the show's long-term achievements.
Although the cast has changed throughout the years, there have been some actors who have remained staples of the franchise. Most notably, Mark Harmon, who plays Special Agent Leroy Jethro Gibbs, has been with the show from its inception, and his character enjoys great relationships with his team of investigators. As there have been some cast departures, Sean Murray's Special Agent Timothy McGee has now become the longest-serving agent with Gibbs, and Murray's repartee with Harmon is always entertaining. Murray joined the show in Season 2, per his IMDb, though he may have gotten the gig through unconventional means. In fact, he has a unique relationship with "NCIS" series creator Donald P. Bellisario. Keep scrolling to find out just how the two know each other.
Sean Murray is related to Donald P. Bellisario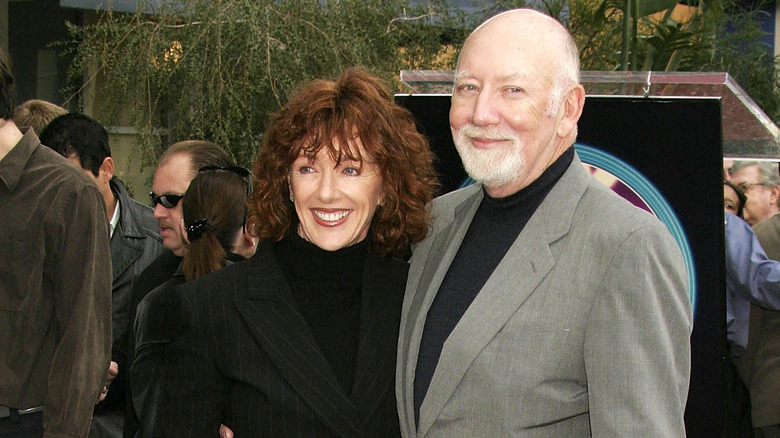 Giulio Marcocchi/Getty Images
Sean Murray enjoys a special relationship with "NCIS" series creator Donald P. Bellisario — in fact, the two are family, as Bellisario is Murray's step-dad. Murray himself was born to a now-retired Navy Captain father, Craig Harland Murray (per the CBS official website and his IMBd bio), and an Australian mother, although she now holds dual citizenship with Australia and the United States. Murray grew up on military bases around the world but settled in Los Angeles with his mother when he was just 15 years old after his parents got divorced, according to Fame10. Upon settling in Los Angeles and working in the film industry, the future "NCIS" star landed roles like Thackery Binx in "Hocus Pocus" and Zane Hart in "Harts of the West."
Soon, however, it seemed his family connections paid off. Murray's mother began dating Bellisario, and the two tied the knot in 1998, according to Bellisario's IMDb bio. Around that same time, Murray landed a small recurring role on one of Bellisario's shows, "JAG," and then got cast in a recurring role on "NCIS." Today, Murray has been on the show for over 15 years, but it still isn't easy. "In fact, what people don't realize is if you're related to Don in any way, and you work for him, he's 10 times harder on you," Murray told The Virgin Islands Daily News. "He's so ultra-critical. It's great though because it's for the right reasons. It's because he's passionate; he cares."
NCIS has been a family affair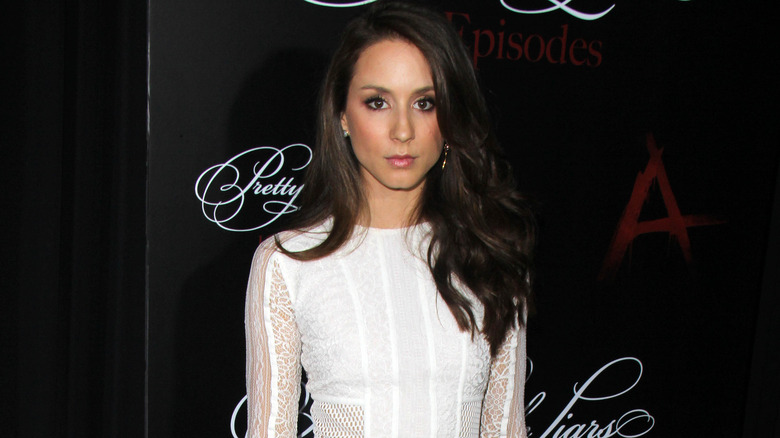 Kathy Hutchins/Shutterstock
While Sean Murray is the most well-known relative of Donald P. Bellisario's on "NCIS," he is not the only Bellisario who has worked on the show. In fact, quite a few of Murray's step-siblings have been a part of the show and its spinoffs throughout the years. Two of his step-siblings, Troian Bellisario and Michael Bellisario, have joined Murray in front of the camera. Troian's character was special in its own right, as she played Sarah McGee, the younger sister of Murray's character, Timothy McGee. Troian had a small arc on the show, gracing the "NCIS" set for two episodes. Murray's stepbrother, Michael, also had a guest-starring arc on the show in 2005, playing Charles "Chip" Sterling, a forensic lab assistant who attempted to frame the character Tony DiNozzo. Michael also had a guest arc on "JAG," though he didn't share any screen time with Murray.
Two of Murray's other step-siblings worked behind the cameras on the show. David Bellisario and Julie Bellisario Watson, two of Donald's children from his first marriage, per IMDb, became producers on "NCIS," there from the show's inception in 2003 till 2009. David then moved over to be a producer on "NCIS: Los Angeles," the first spin-off in the "NCIS" universe, where he worked until 2019. Per Watson's IMDb page, she worked on "NCIS" and then seemingly got out of the film industry.