What Does Gabby Petito's Father Really Think Of Brian Laundrie's Family?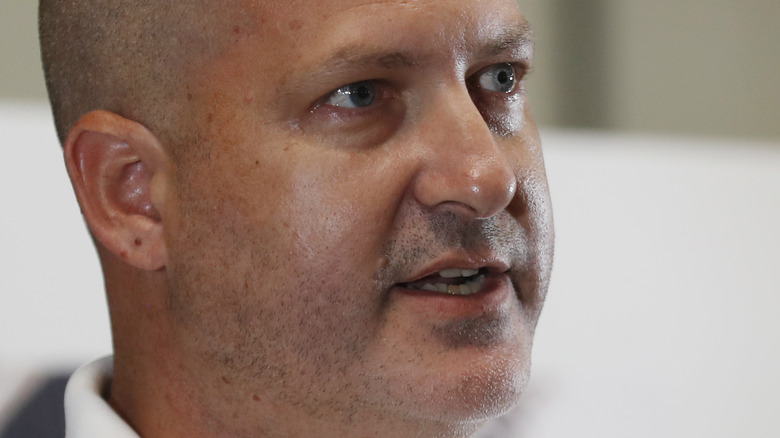 Octavio Jones/Getty Images
When Long Island native Gabby Petito was reported missing on September 11 by her family after she embarked on a cross-country trip with her then-boyfriend Brian Laundrie, the case and search for the young woman became national news. Petito and Laundrie had been pulled over days prior, per Time, after police and eyewitnesses took notice of a dispute between the two. No charges were pressed at the time, and Laundrie told police that it was just a "squabble." The footage of this interaction, which showed an emotional Petito, wasn't released until after she was reported missing. Petito was eventually found dead on Sept. 19 in Wyoming's Grand Teton National Park.
As for Laundrie, he is facing heavy accusations as the prime suspect in Petito's homicide. However, when police went to speak with Laundrie and his family, they were informed that he was now missing, having left home days before. Weeks have gone by as the search for Laundrie and his whereabouts continues, now with his family being accused of hiding information. One of those accusers is none other than Petito's father, who recently revealed his true thoughts on Brian Laundrie's family.
Gabby Petito's father thinks Brian Laundrie's family are cowards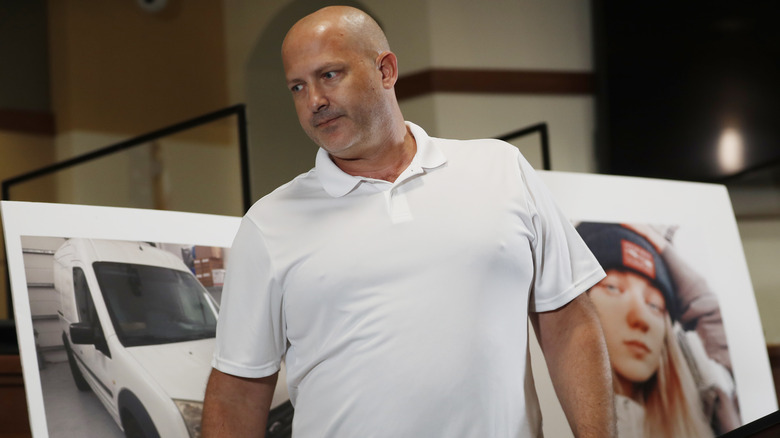 Octavio Jones/Getty Images
During the wake of Gabby Petito's disappearance and homicide case, her family spoke directly to Dr. Phil about the family of Gabby's boyfriend and person-of-interest, Brian Laundrie. In attendance were Gabby's father, Joe Petito, and mother, Nicole Schmidt, along with her step-mother and step-father.
Speaking of Brian, Gabby's father, Joe, said he believes he is still alive and is probably hiding from law enforcement because he is "he is too cowardly to kill himself" (via Daily Mail). He also didn't have much better words for Brian's family, saying, "Anyone who lived in that house is a coward ... They don't know how to stand up for their actions." In September, Joe had contacted the Laundrie family after failing to hear from their daughter for a few days. To his dismay, Joe received no reply. "A normal parent when you text someone that [you] are going to call the cops because you can't find your child, they would reply. No response. Nothing," he said. His wife, Nicole, called the whole situation "infuriating." 
While Brian's parents have nothing to say, his sister, Cassie, spoke to "Good Morning America" previously and seemed to support the Petito family, as she urged her family to give any information they may have to law enforcement, per the Daily Mail. She also said she would "turn him in" if she knew where he was.