Jennifer Lopez's Favorite Outfit Will Definitely Surprise You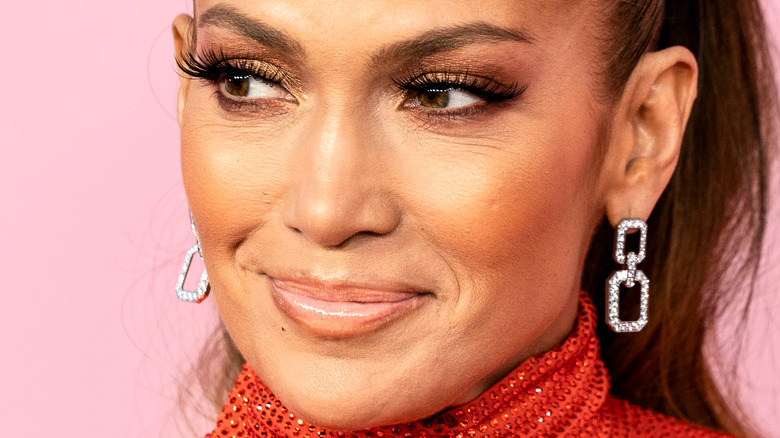 Ovidiu Hrubaru/Shutterstock
The outfit you decide on definitely can leave an impression, as it shows what you would like to say about yourself to the world. Such is the case for Jennifer Lopez, who has had many different careers within the industry: She's a two-time Grammy nominee and a super successful singer and dancer; she starred in 100 different movies (per IMDb); modeled for fashion shows across the globe; and designed multiple fashion lines. So we just know her closet is to die for. In fact, JLo even gave fans a tour of her astronomically huge closet back in 2015. We can only imagine how much bigger her clothes collection grew as the years passed by.
According to The New York Daily News, the "Let's Get Loud" singer has someone on staff to ensure she never repeats an ensemble. It's also helpful to have a really impressive "barcode system" for your clothes, like JLo does. This system even tracks when she last wore the specific item, and includes paparazzi photos of when she rocked the fit.
With all of these choices, it surely can overwhelm one person to choose their favorite outfit — but not JLo. Her favorite outfit choice is very simple, very Bronx, and it will surely surprise you.
Jennifer Lopez likes dressing more masculine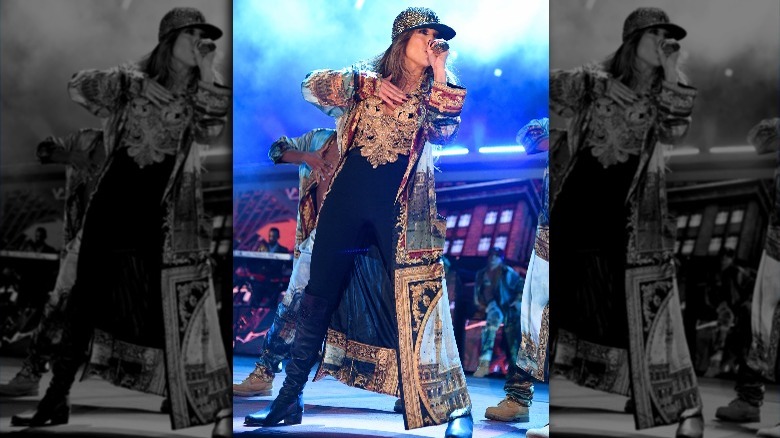 Kevin Mazur/Getty Images
As one of the world's most fashionable women, one might assume that Jennifer Lopez's expansive wardrobe is filled with the most amazing gowns. While we have no doubt it is, according to an interview with Coach, JLo actually loves to dress down. "I think people know me as glam," she said. "But there's also this kind of tomboy masculine style I like too," describing it as "Bronx-y." The "Hustlers" star has a new collaboration coming out with Coach on October 6 — just in time to revamp up your fall wardrobe, Bronx style.
But this is not her first rodeo with the iconic brand, as JLo and Coach have been working together for a few fashion seasons now. As for her latest release with the high-end retailer, Lopez couldn't help but gush about what she and the brand have in common. "Mostly we believe in the power of being real — in authenticity," said Lopez in a press statement for the label, per The Zoe Report. "This collection is so Coach and so me. It's wearable, and a little bit glamorous, but also sporty. It's that mix that really excites me. It's the unedited, unfiltered, raw version of us."