Dave Grohl Reveals His Feelings About Kurt Cobain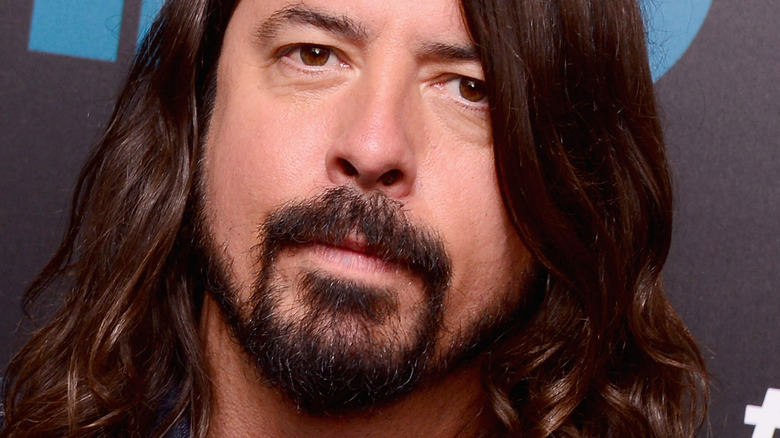 Stephen Lovekin/Getty Images
We may receive a commission on purchases made from links.
Dave Grohl wasn't an original member of Nirvana, but he helped make the band what it is eternalized as when he joined in 1990. Founding members Kurt Cobain and Krist Novoselic were immediately impressed by the talented drummer after his audition. Grohl, on the other hand, was not. "Someone told me who they were and I was thinking, 'What, that's Nirvana? Are you kidding?' Because on the cover of 'Bleach' they looked like psycho lumberjacks. I was like, 'What, that little dude and that big motherf****? You're kidding me.' I laughed, like, 'No way,'" Grohl once said, according to Paul Brannigan's 2011 book "This is a Call: The Life and Times of Dave Grohl." 
Given how much he liked "Bleach," Grohl opted not to judge the book — or the album — by its cover and joined anyway. Nirvana went on to shape a generation and continues to influence rock bands today. According to Billboard, the band's second album, "Nevermind," is as relevant for Gen Z and it was for Gen X. "Nirvana's influence has woven itself into the American mainstream in all the right ways, with young artists like Willow Smith name dropping Kurt in their songs and Post Malone delivering a memorable Nirvana tribute show in the thick of the pandemic lockdown," Billboard noted.
Nirvana tragically ended at its peak when Cobain took his life in April 1994, six months after releasing "In Utero." Nearly three decades later, Cobain continues to impact Grohl's life in more ways than one.
Dave Grohl still thinks of Kurt Cobain daily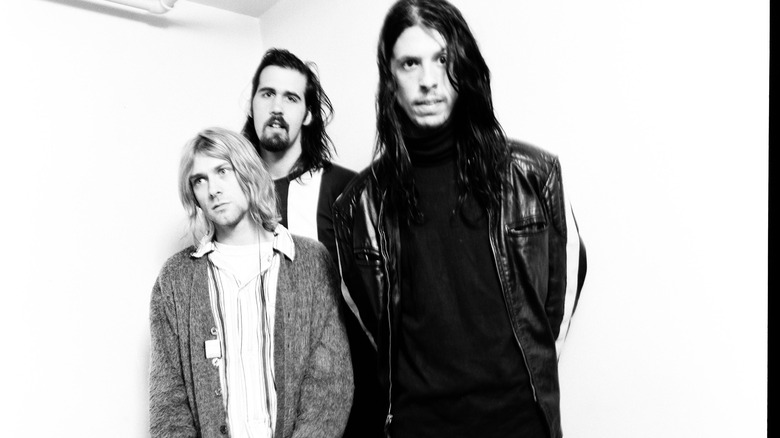 Gutchie Kojima/Shinko Music/Getty Images
More than 27 years has passed since music fans lost an idol and since Dave Grohl lost a partner and friend. Still, not a day goes by that Grohl doesn't think of Kurt Cobain, as he told People while promoting his memoir "The Storyteller: Tales of Life and Music by Dave Grohl." 
"I think about him all the time. I just had a dream about him two nights ago. I only knew Kurt for about three and a half years, but in that time we went through multiple lifetimes. Kurt's songs touched the world," Grohl said. In the memoir, Grohl describes grieving Cobain's death twice. Once is after Cobain overdosed in March 1994 and Grohl was told Cobain had died. "The shy young man who had offered me an apple upon our first introduction at the Seattle airport was gone. My quiet, introverted roommate who I'd shared a tiny little apartment with in Olympia was gone. The loving father who played with his beautiful baby daughter backstage every night before each show was gone. I was overcome with a more profound sadness than I had ever imagined," Grohl wrote (via the New York Post).
In all these years, Grohl is sometimes overwhelmed by the same shock and grief he felt in 1994, per the Post. But he is slowly learning to accept it. Until recently, Grohl would switch radio channels when Nirvana came on. "I don't do that anymore," he told People.