The Truth About Erika Jayne's First Marriage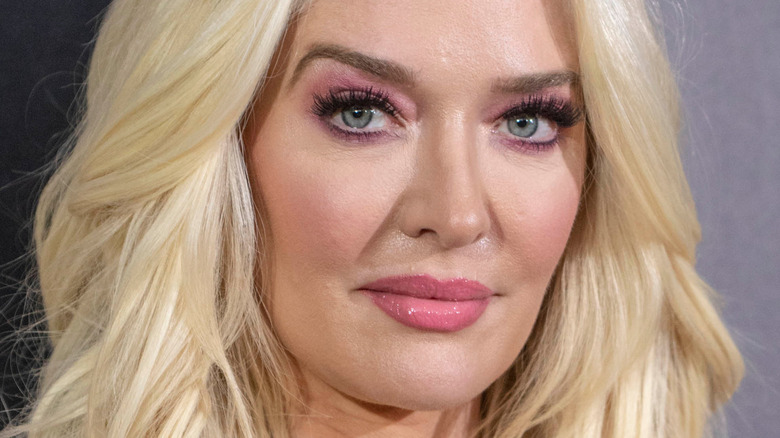 Eugene Powers/Shutterstock
Erika Jayne has lived her life as an open book — up until it was revealed that her husband, L.A.-based lawyer Tom Girardi had misappropriated millions of dollars in client funds and allegedly embezzled money from settlements related to the 2018 crash of Lion Air Flight 610, per Page Six.
Since then, "The Real Housewives of Beverly Hills" star has been trying to rebuild her life while also distancing herself from her ex-husband. Erika also says that her legal issues are being blown out of proportion. "People are believing them and they're everywhere and it's terrible and I'm just here by myself, and what's being said is just mean. It's insane that my divorce is a sham but nobody cares about the facts," she said, according to Today.
But before Erika pulled the plug on her marriage to her estranged husband, there was another "Tom" in her life — her first husband. Here's what you need to know about Erika's first marriage.
Erika Jayne fell in love with the DJ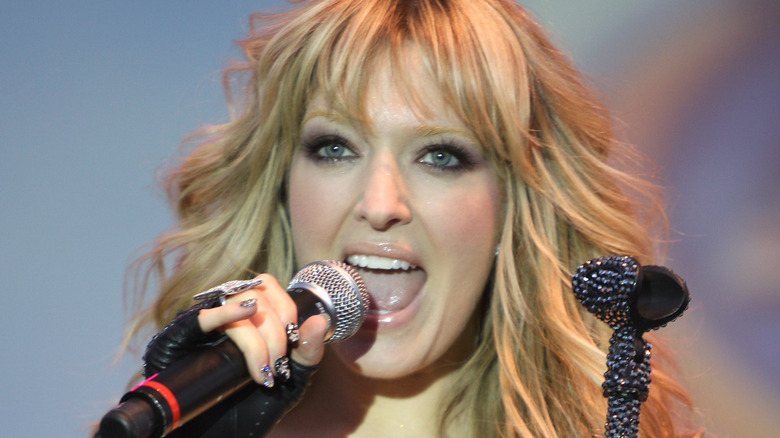 Angela Weiss/Getty Images
Erika Jayne must have a thing for all the Toms out there because before she married Tom Girardi, she was Mrs. Thomas Zizzo. In her memoir, "Pretty Mess," the reality television star opened up about her first husband, who also sounded a lot like the man of her dreams. "He was a tall, muscular Sicilian with the kind of streetwise swagger that only native New Yorkers can muster. He was an absolute piece," she wrote in her book, per Bravo's The Daily Dish.
Erika met Tom while he was a DJ at the New York hotspot, China Club. Erika was only 19 when they first met, but it didn't take very long for them to move in together after they started dating. Soon after, Erika discovered that another Tom would be coming into her life, and this was well before her second marriage. That's because Erika discovered she was pregnant with her son, who she also named Tom.
"My period was late. It dawned on me in an acting class while we were doing some exercises. Somebody was performing a boring scene, and for the first time I wondered if I was pregnant. I didn't feel pregnant, but then again, I had no idea what being pregnant felt like. That afternoon, I went home and took a home pregnancy test. It was positive," she recalled in her memoir. So, where is Erika with all of the Toms in her life right now?
Erika Jayne and all of the Toms in her life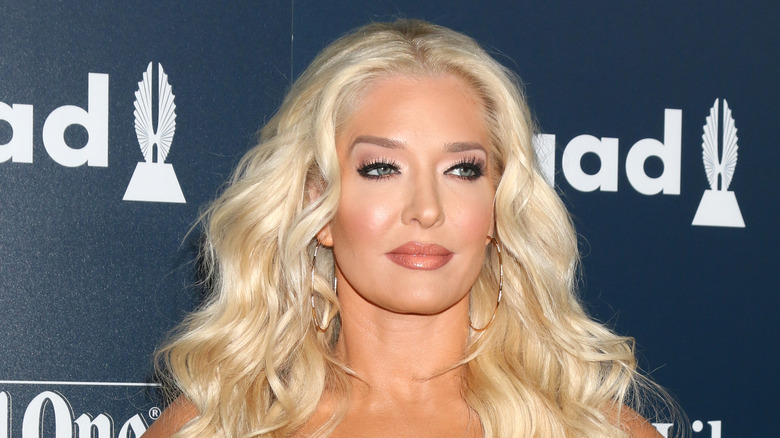 Kathy Hutchins/Shutterstock
While Erika Jayne has not said anything about where she stands with her ex-husband Thomas Zizzo, she is still certainly proud of her son Tom Zizzo, who works as a police officer in Los Angeles. However, she and her ex called it quits on their union in 1996 and just after five years of marriage, per Page Six.
According to People, Erika hinted that at one point her son was living with her and Tom Girardi in their $13 million mansion back in 2017. She told the Daily Dish, "I actually love having my son there. He's free security. Free security and he never lets me forget it. But, you know, Tom's very busy and travels all the time. I travel all the time, and my son is super busy. So it's nice. We have a really big house, so it's nice to have him there."
Erika also added that her second husband never had any reservations in opening up his home to his stepson. "That's the one thing I loved most about Tom — when my son was younger, he welcomed him with open arms. I'm very thankful. That's my guy." With the revolving door of Toms in her life, at least Erika still has one that she can count on, through the good times and the bad.