Henry Cavill Has A Hobby That Might Surprise You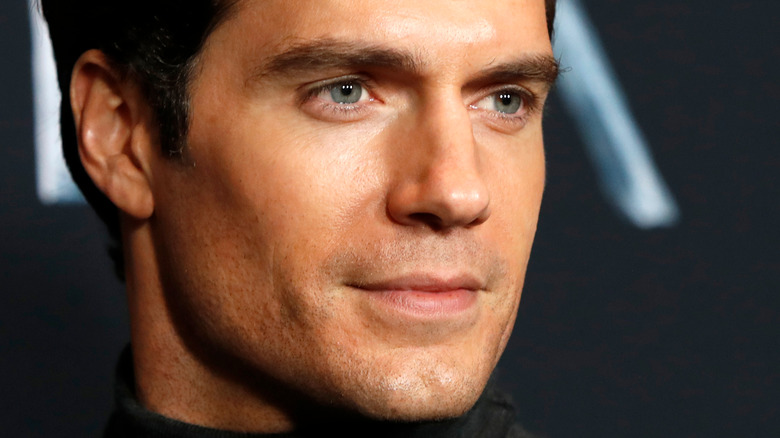 Kathy Hutchins/Shutterstock
As big a star as Henry Cavill is, he's kept his private life, well, private. Cavill's had a busy career since his breakout role of Superman in 2013's "Man of Steel," which was followed up with the mega blockbusters: 2016's "Batman v. Superman: Dawn of Justice" and 2018's "Mission: Impossible — Fallout." He then broke memedom for sporting even bigger biceps than Superman (yes, his version of Superman) in Netflix's 2019 fantasy drama "The Witcher." Hey, fans didn't vote Cavill the sexiest man alive in a 2013 Glamour poll for nothing. Despite his high profile, though, only bits and pieces are actually known about the man behind the jawline, the gorgeous eyes, and the accent (not to mention bona fide acting talent). 
As we know, the quieter stars keep, the more the fan rumor mill gets going. Nothing was more true for Cavill when he was pressed to address what he called "speculation... about my private life and professional partnerships" on an Instagram post in May. According to Cavill, fans had been directing "social animosity" toward his girlfriend Natalie Viscuso amongst other aspects of his life. Cavill wrote to such individuals with no uncertainty, saying, "Even your most conservative of negative assumptions about both my personal and professional life just aren't true." 
His dating life isn't the only thing casual fans of Cavill may not be privy to, however. Here is the surprising hobby one would probably not suspect a Superman actor of having.   
Henry Cavill can game with the best of them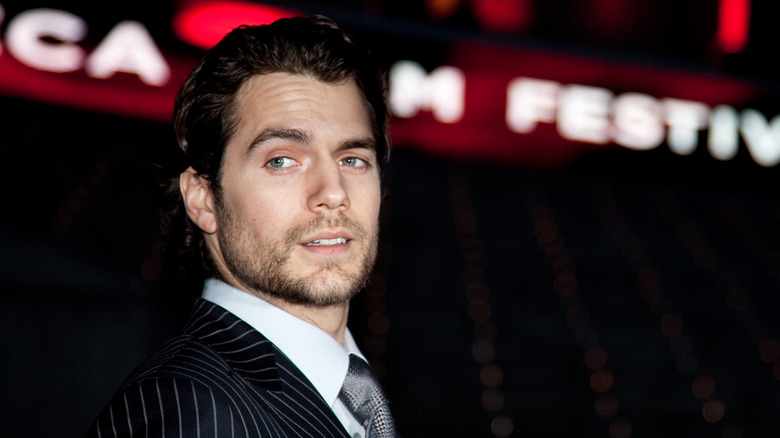 Miro Vrlik Photography/Shutterstock
Avid gamers, the Man of Steel is one of you. Henry Cavill revealed on "CONAN" in 2016 that he missed a call from director Zack Snyder inviting him to play the titular role because, as he put it, "I was playing 'World of Warcraft' at the time." In Cavill's defense, he humorously explained, "It was an important part of a particular dungeon that I was going through," before clarifying, "It's cool now that I'm Superman." 
Once Cavill was outed as a member of the gaming community, fan-casting began for the British thespian to partake in a potential sequel to 2016's live-action adaptation of "World of Warcraft," "Warcraft". The first film, per IMDb, grossed an impressive $439 million worldwide, leading fans like digital artist "Bosslogic" to design what they imagined Cavill's character might look like in a sequel. Cavill also didn't help rumors from the "Warcraft" universe when he showed up rocking a "WoW" face mask to an autograph signing in April.
As for Netflix's adaptation of the fantasy novel and video game series, "The Witcher," Cavill revealed to France's Première magazine (via CBR) that he was more than ready to take on the role of Geralt of Rivia when it as awarded to him. Per a Reddit user's translation, Cavill explained, "I discovered the games, then I discovered the books, and ... I didn't even have the need to prepare myself for the role. Because I breathe, I live this universe every day."
Henry Cavill's love life is also well-guarded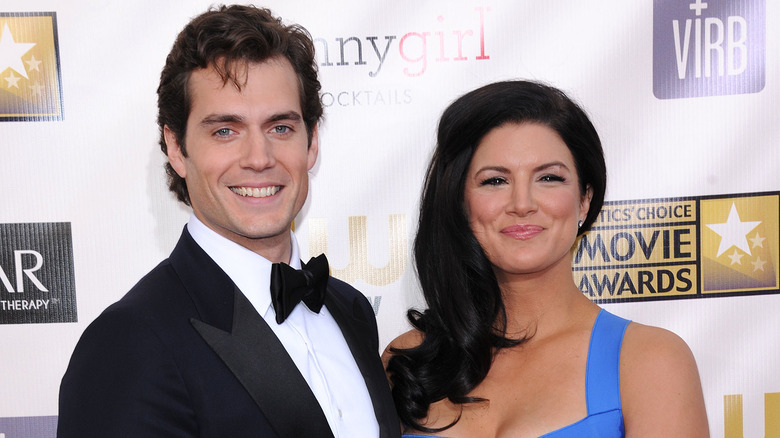 DFree/Shutterstock
Besides his downtime hobbies, Henry Cavill's romantic life is another unsurprisingly low-key factor of his life. For instance, many likely don't know the Hollywood dreamboat was once engaged. Yup, Superman proposed to horse showjumper Ellen Whitaker in spring 2011, per The Belfast Times. "I couldn't believe it when he asked me to marry him," Whitaker shared with the outlet at the time. "I thought we were there to celebrate his birthday. It was such a surprise and I am so happy." Alas, she and "The Witcher" star weren't written in the stars. Less than a year after getting engaged, the two called it quits because it "wasn't working," per a Us Weekly source. 
Only slightly more well-known are his ex-relationships with actor Kaley Cuoco and MMA fighter-turned-action star Gina Carano. Per a Us Weekly insider, things heated up quickly between Carano and Cavill in 2012 after his split from Whitaker. "Gina is a complete firecracker," the source said, describing Cavill as someone who can "handle her." The two even adopted an American Akita, Kal, whom Cavill kept after the pair split in 2014. 
Before they bid adieu for good, however, Carano and Cavill took an initial hiatus in 2013, during which the latter dated "The Big Bang Theory" star Cuoco for a whole 12 days, as noted by Entertainment Weekly. Though photographed holding hands in public, the fling between Cuoco and Cavill was just that. Guess there's good reason many forgot the two were ever entangled romantically!