Who Is Henry Cavill's Girlfriend?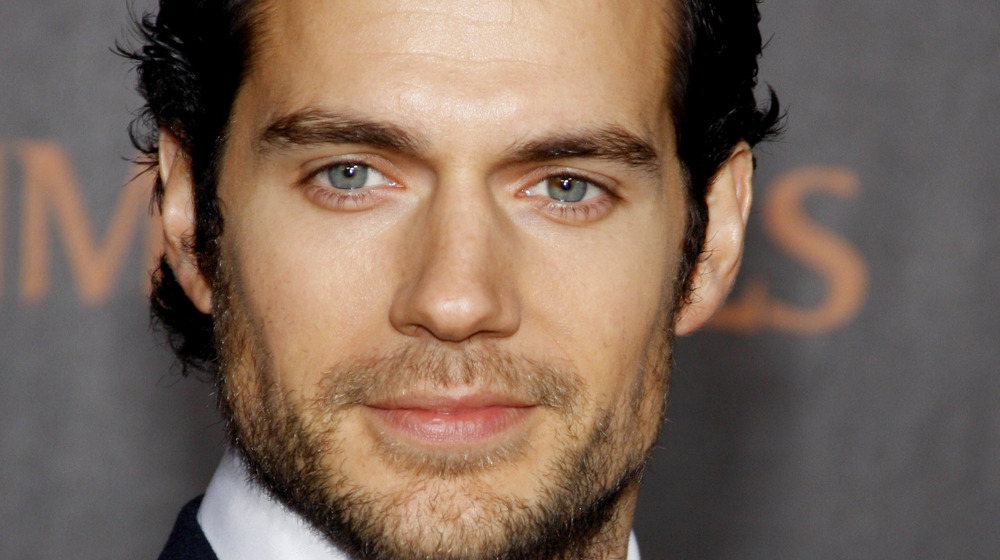 Shutterstock
Stop the press! Because Henry Cavill has a new girlfriend and we've found out who she is.
The actor has played a series of on-screen hunks from Superman in Batman v Superman: The Dawn of Justice to Geralt of Rivia in the TV series The Witcher. He routinely sets off the babe-a-licious alert. Twilight fans will also be shocked to discover that Cavill was rumored to be on the shortlist for the role of Edward Cullen (a part that went to Robert Pattinson, of course).
Cavill has been linked in notable relationships before. He had a fling with MMA fighter Gina Carano from 2012-2013, according to E! News. He was also linked to Kaley Cuoco of The Big Bang Theory back in 2013, but, according to Huffington Post, it was widely speculated that it was a "fauxmance," something used to boost conversation around both members of the couple. To be fair though, there's no way to prove this. Cavill has also been linked to Lucy Cork, a Mission: Impossible 6 stunt actor.
However, with Cavill's new relationship, there's no evidence or hint of phony intentions. Here's who he's dating.
Henry Cavill's new girlfriend is a Canadian scientist
Henry Cavill was spotted in London, England, with a woman who just so happens to be a Canadian environmental scientist named Danielle Beausoleil, according to the Daily Mail. The pair was spotted taking in the sights on April 7, 2021, as they walked Cavill's dog, Kal, together.
While Beausoleil isn't a celebrity, we've been able to gather some details about her from her Instagram account. According to her bio, we know that she loves travel and fitness. She also writes her own poetry, which she frequently shares in posts. She's also a talented pianist.
It also looks like she may have been dating someone else recently, based on a few Instagram photos of a mystery man. As she captioned one shot (which featured him putting his arm around her): "Happy birthday to this guy .... makes me smile every day. Every. Single. Day," along with a heart emoji.
But back to her current life. Beausoleil isn't kidding when she talks about being into fitness. Most of her Instagram is dedicated to shots of snowboarding, wakeboarding, and working out. While she doesn't officially say where she's from, some of Beausoleil's hashtags include "YYC," which is the airport code for Calgary, Alberta. In fact, many of her posts show Beausoleil hiking in the Rocky Mountains, so she's clearly a nature lover. We're so excited about the new relationship — and, quite frankly, we just hope Cavill can keep up with her.