The Barbara Corcoran Whoopi Goldberg View Controversy Explained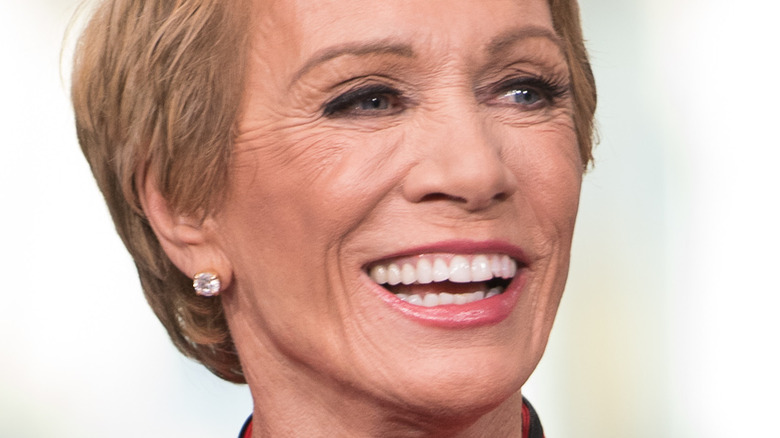 Dave Kotinsky/Getty Images
With 30 Emmy Awards and over two decades on television, "The View" has solidified itself as one of the most-watched — and most-talked about — daytime shows on television. One big reason fans keep returning season after season is all the drama that unfolds among the show's hosts.
One of the most heated moments in "The View" history was the clash between previous hosts Rosie O'Donnell and Elizabeth Hasselback back in 2007 over the Iraq war, via People. Although the hosts frequently did not see eye to eye, this particular argument was rumored to be the reason why O'Donnell left the show a month before her contract ended, per the New York Post. But the incident wasn't the last time Hasselback would find herself in a feud on live television. The host was brought to tears while arguing with current "The View" host Whoopi Goldberg back in 2008 over the use of the N-word in popular culture.
After Hasselback's departure in 2013, the drama still didn't seem to seize, with Goldberg finding herself in plenty of disagreements on the show. The latest viral moment from "The View" went down when guest Barbara Corcoran from "Shark Tank" made a joke about Goldberg that didn't sit too well with viewers.
Whoopi Goldberg responded to Barbara Corcoran's controversial joke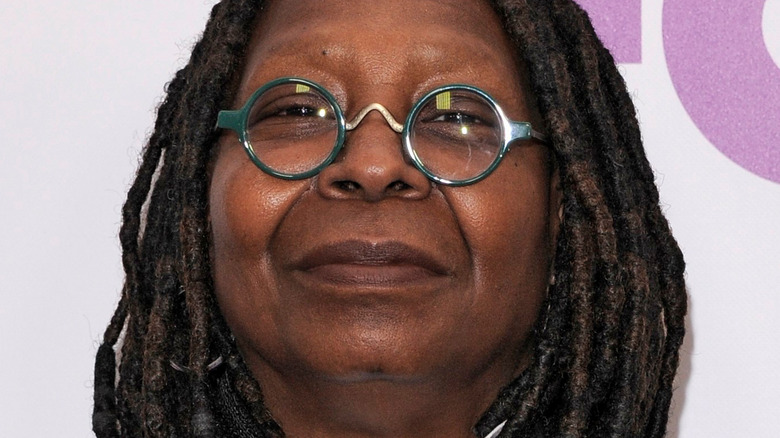 Ron Adar/Shutterstock
In an interview promoting the newest guest shark on "Shark Tank," Barbara Corcoran sat with the ladies of "The View" to share the news that Good American (the denim company co-owned by Khloé Kardashian) CEO Emma Grede would be the first Black woman to join the sharks.
Fellow co-host Sunny Hostin chimed in to express her love for the brand's jeans and its size-inclusive approach to fashion. Whoopi Goldberg responded with, "Will they fit this COVID [butt]?"
In response to Goldberg's joke, Corcoran made a joke of her own, telling Goldberg, "When you get finished with those jeans, and decide you don't like them, give them to me. I'm gonna make two pairs" (via People). The comment didn't boast well online, with many calling out the "Shark Tank" star for apparently body-shaming Goldberg. The backlash was so strong that Corcoran took to Twitter with a video apology, telling fans, "I just came back from 'The View' and saw my old friend Whoopi." She continued, noting her years-long relationship with Goldberg, "I made a joke at Whoopi's expense, which I now realize wasn't funny. For anyone who I may have offended unintentionally, I just wanted to say I really am very sorry."
It turns out, there were no hard feelings for Goldberg, who tweeted back at Corcoran with "Barbara we have been friends forever and i know your humor, i knew you were kidding." Phew!