Adele Reveals What Her Next Album Will Be Based On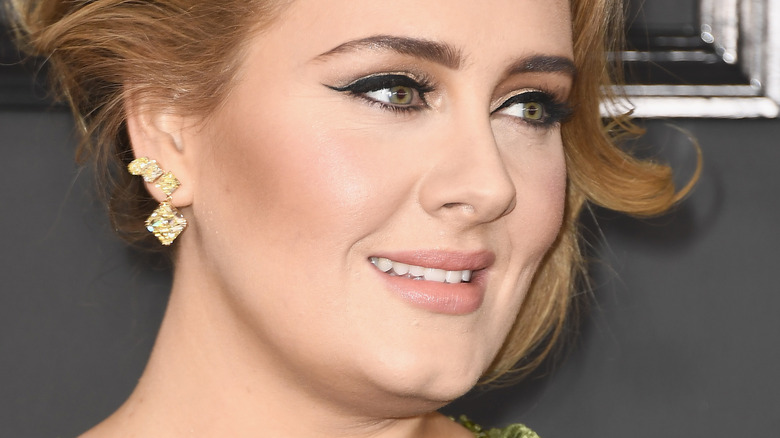 Frazer Harrison/Getty Images
British superstar Adele will be releasing a new album soon and it's all music fans can talk about. After all, she has left everyone waiting six years for another masterpiece.
Since rising to fame in 2008, Adele has only released three studio albums as of this writing. Instantly, the "Rolling In The Deep" hitmaker captivated listeners with her stunning voice, relatable lyrics, and down-to-earth personality. Whether she liked it or not, Adele quickly became a household name and a worldwide phenomenon after the release of her 2011 sophomore album "21." According to ChartMasters, the hit LP sold over 30 million copies, with 11.9 million sold in the United States alone. Even though the singer may have felt some pressure to follow "21" with another huge album, it appears she had no problem keeping on top of her game. In 2015, she dropped "25," which became her second album to sell more than 20 million copies globally. In total, Adele has been nominated for 18 Grammy Awards and has taken home an impressive 15 golden trophies — "21" and "25" both won Album of the Year.
Despite her high-profile status, Adele has managed to remain as private as possible. While she gears up to release another album, the London-born singer has opened up about what her highly anticipated fourth studio album will be about.
Adele's divorce plays a big part on her new album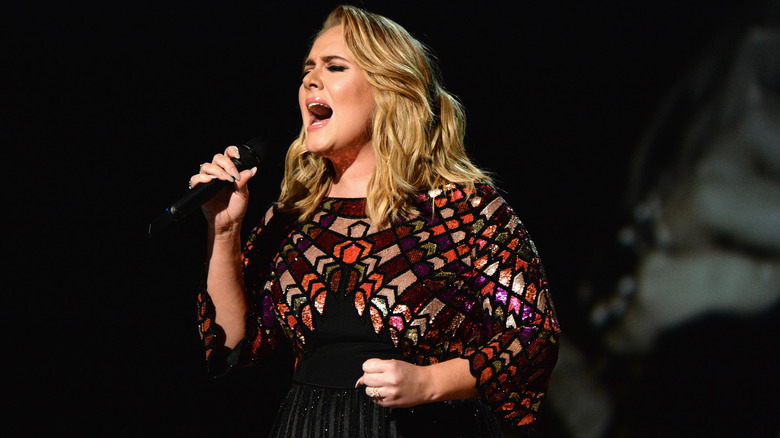 Kevin Mazur/Getty Images
On October 5, Adele took to Twitter to inform followers that a new era is on its way. The "Set Fire To The Rain" chart-topper announced her new single "Easy On Me" will be released on October 15. She attached a short video clip that played a snippet of the song.
During an Instagram Live on Saturday, Adele was open to answering some fan questions, per the Daily Mail. As noted by BBC, the singer filed for divorce from her ex-husband, Simon Konecki, in 2019. The pair share a son, Angelo Adkins, together. Adele admitted her mental health is "very good at the moment," adding, "I take it day-by-day and I address whatever comes my way." She also stated that writing music has been "really therapeutic" for her. Unsurprisingly, fans wanted to know what Adele's upcoming album will be about lyrically. "What's my next album going to be based on? Divorce, babe, divorce," she quipped.
During a recent interview with Vogue, Adele revealed she didn't realize she was making a divorce album during the creative process and even went as far as saying she would not call it one herself. "He's not one of my exes. He's the dad of my child," she said, adding, "It was more me divorcing myself." Adele feels as if "21" does not belong to her anymore, but she insists, "This is my album. I want to share myself with everyone, but I don't think I'll ever let this one go."