This Is Why Lily Tomlin Doesn't Have Any Children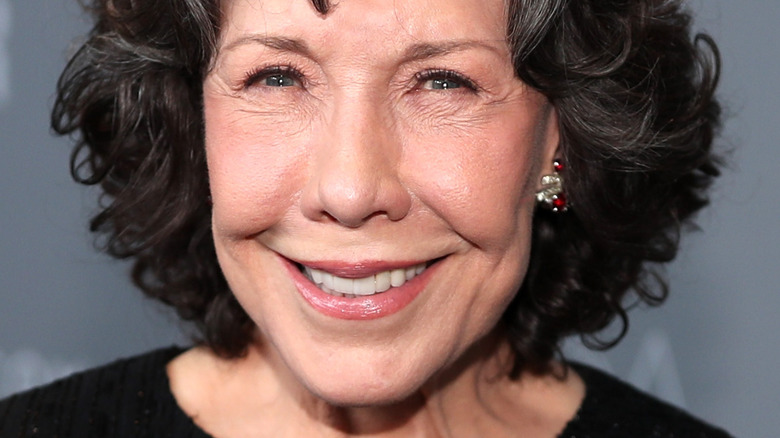 Christopher Polk/Getty Images
Over the course of her career, Lily Tomlin has had many opportunities to play the role of a caring, doting mother. She bagged her first Academy Award nomination for her role in "Nashville," in which she played the loving mother of two deaf children. In one of her most notable films, "9 to 5," where she starred alongside Jane Fonda and Dolly Parton, Tomlin took on the role of a widow taking care of four kids. Tomlin also played a kind, nurturing mother in "Grace and Frankie."
It's safe to say that Tomlin has perfected the art of playing a mother, but in real life, the actor made the conscious effort not to bear children — a decision she's happy about. Tomlin and her wife, Jane Wagner, have been together for over 50 years, but having children was never part of their plan, as Tomlin once revealed to Metro Weekly.
While Tomlin doesn't owe anyone any explanation as to why she and her partner arrived at this decision, she still shared her reasons why to satisfy those who have been curious.
Lily Tomlin never aspired to be a mother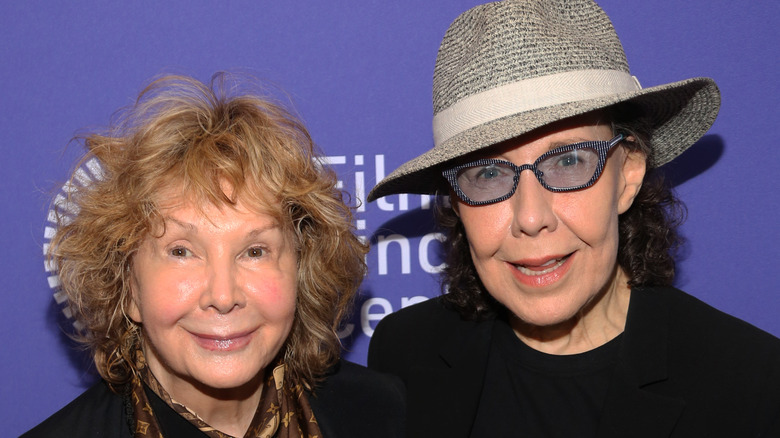 Manny Carabel/Getty Images
Lily Tomlin doesn't judge anyone who sacrificed their career for having children, but it's a sentiment she can't relate to personally. "I'm glad I don't — have any children," Tomlin told Metro Weekly in a 2006 interview. "God only knows what I would have done with them, poor things. I really do like kids, but there wouldn't have been room in my life to raise children. I was so involved with my career and I would have had to give up the career in large part because I could not possibly have shortchanged the child."
And while Tomlin admitted to liking kids, she isn't sure that she would have become a great mom, either. In an appearance on Kevin Nealon's YouTube series, "Hiking With Kevin," the actor said that while she was expected to be a good mom, she doesn't think that she was capable of being one. "I look at my behavior and I don't think I could have done — I'm a Virgo, I should be a very good mother," she shared. "I have no patience. [Jane Fonda] says I have no patience... You've got to develop some patience."
Lily Tomlin toyed with the idea of asking Jane Wagner's nephew to be a sperm donor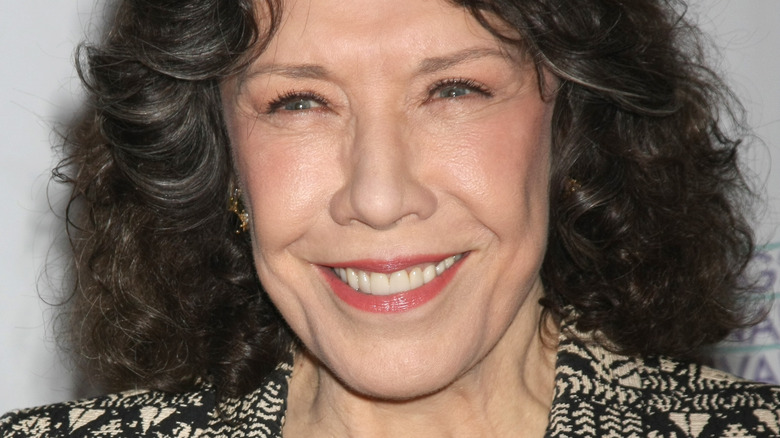 Kathy Hutchins/Shutterstock
Time and time again, Lily Tomlin has made it clear that she never wanted to have any children. Still, this does not mean that she didn't at least consider the idea of raising her own kids. In fact, she and Jane Wagner had once discussed asking Wagner's nephew to be a sperm donor.
"She has a very handsome nephew and we thought, 'Well, we could get his sperm and I could bear his child,'" Tomlin told The Guardian. "I wouldn't want to, but I could." But looking back, she remains at peace at the fact that they didn't pursue it. She said she would "have to get up and fix breakfast for the kids and all that ... So in retrospect, we say every day, 'I'm so glad we didn't have any children.' When I think of the world now, I don't want to even deal with having to raise a child."
When asked if she ever regretted her decision, Tomlin admitted that, if ever she had, she got over it. "Not overly. I suppose after you really get past it, and they're all in their thirties and they're the adults they're going to be ... Then the grandkids come then you're thrilled," she told Metro Weekly. "Jane's sister always says, "I wish I could have skipped the parent part.' It's hard to raise children and to do right by them. There are too many kids anyway."