How Did Chumlee From Pawn Stars Lose Over 150 Pounds?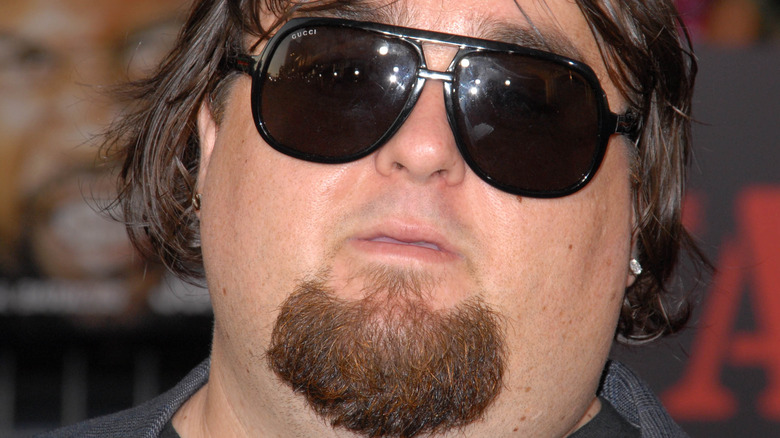 s_bukley/Shutterstock
Pawn Stars' Chumlee is opening up about his dramatic weight loss. The reality star, whose real name is Austin Lee Russell, has revealed that he's dropped around 160 pounds after struggling with his weight for years.
Chumlee has been a staple on the popular History pawn shop show — alongside the likes of Richard "Old Man" Harrison, Rick Harrison, and Corey "Big Hoss" Harrison – ever since Season 1 debuted back in 2009, and fans have seen his weight fluctuate over the years. Speaking to TMZ in October, Chumlee explained that he was inspired to drop the pounds once and for all after growing "tired" of constantly trying to keep his weight down.
The star's weight loss journey really took a more serious turn in January 2019 when he shared that he hit a peak of 350 pounds. Chumlee then got more serious about his health after years of yo-yo dieting, finding that his weight would fluctuate by around 100 pounds at a time.
But how exactly did Chumlee lose more than 150 pounds, how is he keeping it off, and how is he helping others on a similar journey?
Pawn Stars star Chumlee's weight loss surgery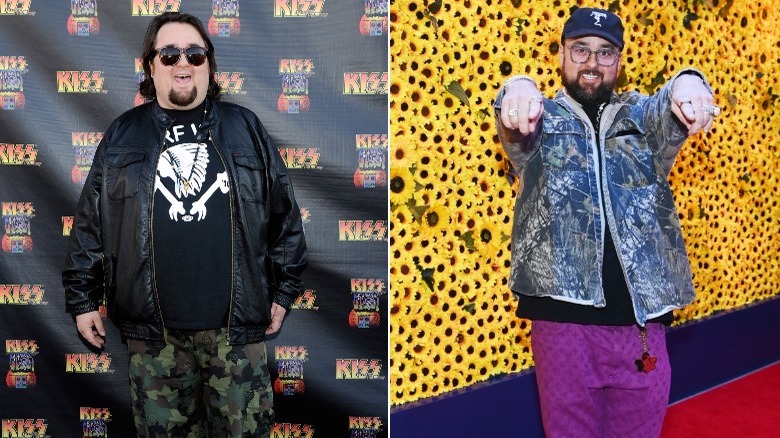 Ethan Miller & Denise Truscello/Getty
Chumlee (aka Austin Lee Russell) has made no secret of the way he lost weight, telling TMZ he underwent gastric sleeve surgery and started seeing dramatic results around a month later. Chumlee slimmed down from 350 pounds to around 190 pounds — but that's certainly not the end of his weight loss journey.
While the surgery reduces the size of the stomach to reduce food intake, the "Pawn Stars" star shared that he's "committed to maintaining his weight by embracing a lifestyle change," including eating healthier and working out.
Chumlee also vowed to help others looking to undergo a transformation with their health. In October, he proudly showed off his new look with side by side photos on Facebook, writing, "Can you believe it, I've lost over 150lbs !! How many people out there have always struggled with your weight like I did? What has been the hardest part about losing weight for you? Drop your questions below!! I want to see how I can help you out."
Chumlee was quick to dish out motivation. After one fan told him they'd dropped 165 pounds, the reality star replied, "Thats great !! keep killing it." Another shared how they found it difficult to find workout time, to which he replied, "Sometimes [you're] just so tired, but every time I go get a work out in, even 15 mins, I feel way better. The hardest part is getting there, working out is easy."