Anna Wintour Made Dame By Queen Elizabeth II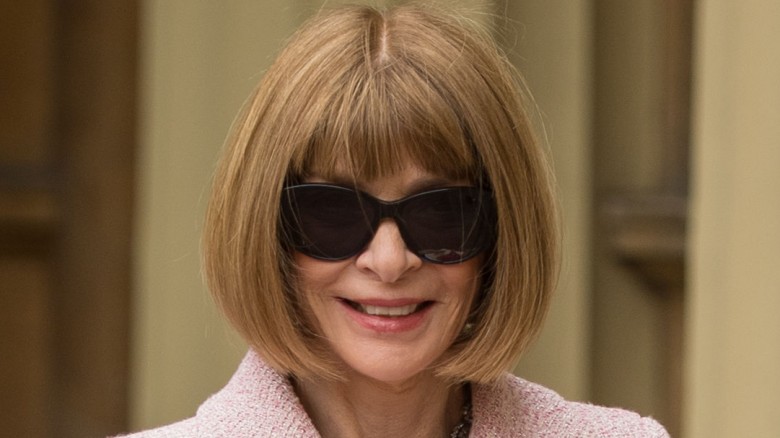 Getty Images
Anna Wintour just received a huge honor.
E! News reports that the British editor-in-chief of the American magazine Vogue arrived at Buckingham Palace on May 5, 2017 to be branded Dame Anna Wintour for her "services to fashion and journalism."
In her typical style, Wintour, who brought along her 29-year-old daughter Bee Shaffer, wore a gorgeous designer outfit. E! News notes that Wintour donned a Chanel Haute Couture double-breasted coat layered overtop of a sheath dress and a pair of nude criss-cross Manolo Blahnik heels. Of course, Wintour also wore her signature black sunglasses—though, she did take them off before greeting Queen Elizabeth II.
While one might expect such a royal affair to go off without a hitch, there was one small hiccup during the ceremony. "She couldn't find where to put the brooch," Wintour, 67, explained to The Telegraph after the meeting.
"I congratulated her on Prince Philip's service," Wintour also told the publication, referencing Prince Philip's recent retirement, "because obviously that's so remarkable and such an inspiration to us all."
In addition to her work on Vogue, Wintour is also the chair of the annual Met Gala, which is widely known as the fashion event of the year. The ball has raised tens of millions of dollars over the years for the Metropolitan Museum of Art's Costume Institute. A reported $12 million was raised at the 2017 gala alone.