Why Raven-Symone Felt 'Catfished' By The View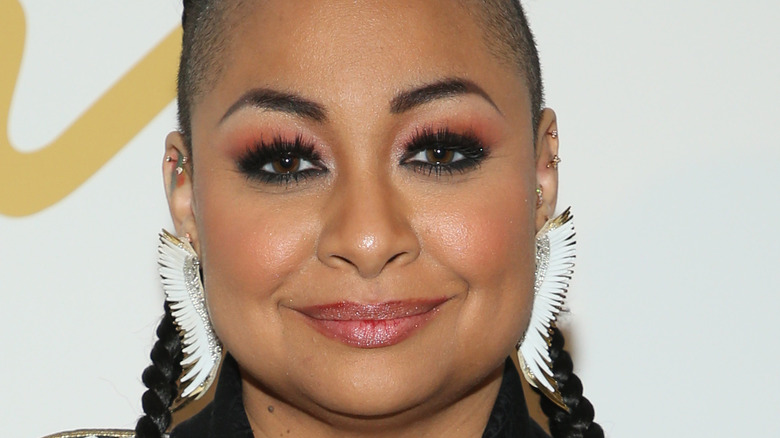 Phillip Faraone/Getty Images
SHOTS FIRED. 
Actor and former "The View" co-host Raven-Symoné let it all hang out during an episode of the podcast "The View: Behind the Table," even going as far as accusing the talk show of catfishing her. "I feel like I got catfished," she declared matter-of-factly whilst commiserating with her former colleague and one-season wonder Candace Cameron Bure about their similar experiences on "The View." 
As you may recall, Raven-Symoné's most recent comments are a far cry from how she felt when she first joined the popular daytime talk show. "I am so happy. I remember coming on 'The View' when I was 15 years old for The Cheetah Girls," Raven-Symoné gushed during the famous "The View" episode in which moderator Whoopi Goldberg announced that she would be joining the gaggle of co-hosts permanently. "I am very happy to be sitting with these smart, talented mentors," she continued.
So why does Raven-Symoné now compare her run on "The View" to being a contestant on MTV's "Catfish: The TV Show," a documentary series wherein hosts Nev Schulman and Kamie Crawford work overtime to determine whether or not curious online relationships are the real deal or rather just an intricate web of lies? The answer might surprise you.
Raven-Symoné thought she would be discussing pop culture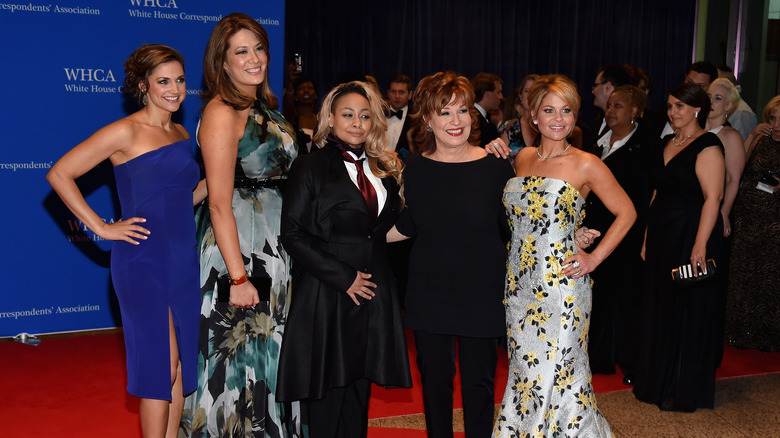 Larry Busacca/Getty Images
During an appearance on "The View: Behind the Table," podcast Raven-Symoné minced no words when she likened her time on "The View" to that of being "catfished." But, according to Raven, the powers that be at the award-winning show did just that when they assured her that the famous "hot topics" segment would be light and fluffy and instead dished out highly polarizing political conversation starters for the co-anchors to volley back and forth. 
"I thought I was going on a show... where it was pop culture and fun and exciting and I got catfished and I learned a good lesson," Raven confessed. She shared that people frequently ask, "Are you gonna go back on daytime?" and she has a blunt answer: "Never. Neeeeever." Raven continued, "Because I don't know politics that way. I have my own thought process. Being in the industry, I was told don't talk about religion, politics, or any of that, it just gets you into trouble." 
Raven also recalled one particularly tense meeting where some of the other people on the show suggested she didn't work as hard as middle Americans. "I thought this is gonna be amazing, this platform, we're gonna start elevating the age bracket of where 'The View' is gonna go," Raven said. "And I remember in one of the meetings, they were saying blue-collar, white-collar... I don't know how it went, exactly. But they were like, 'Y'all don't understand, you never worked that hard,' and I really like, blew my top."
Candace Cameron Bure says The View was pitched completely different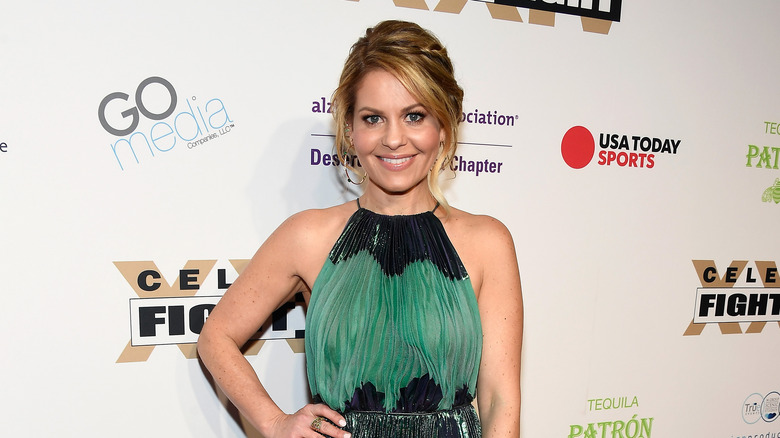 Frazer Harrison/Getty Images
Former co-anchor Candace Cameron Bure echoed those same sentiments when she recounted a similar story on "The View: Behind the Table." Sharing that though the series had been light, pop culture conversation for years prior, Bure recalled how the show became much more outwardly political during the 2016 presidential election.
"I was pitched a completely different direction... That was my hesitation. I said, 'Politics is not my bag.' I've never spoken publicly about politics, but I don't even come from a political family, meaning I didn't grow up speaking about politics. [Producers] had told me, 'We're going so much lighter, a lot more would be evergreen,'" she explained about the discussions she had prior to joining the show. 
Alas, according to Bure, that all changed when Donald Trump threw his hat in the ring for president of the United States. "I don't know why my team and I didn't even think about the fact that it was an election year coming in and that was gonna play a role in it," she continued. "But I think we were so convinced by the executives that they were taking a completely different approach to the show, so it just changed everything."