This Is When Coldplay Will Stop Releasing Albums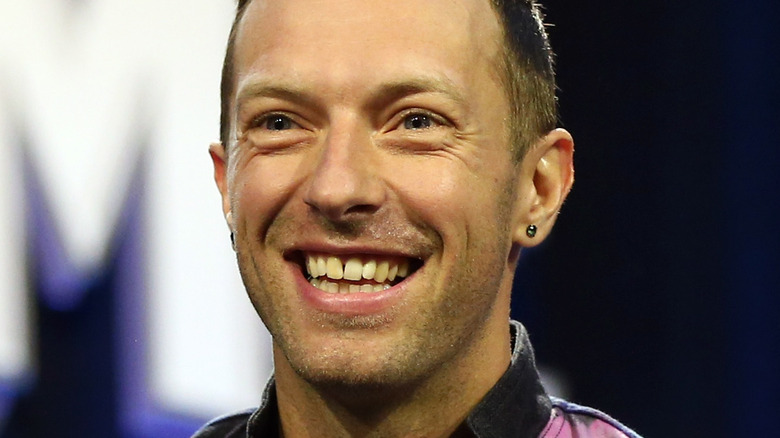 Christopher Polk/Getty Images
Since making their debut on the music scene, Coldplay has become one of the world's most famous and successful acts. The British band first rose to fame in 2000 after the release of their debut album "Parachutes" and they've gone on to win seven Grammy Awards as of this writing.
To date, Coldplay has released eight studio albums and will release their ninth on October 15. Titled "Music of the Spheres," the LP will feature big collabs with the likes of BTS and Selena Gomez, according to Just Jared Jr. During a discussion with Zane Lowe on Apple Beats 1, frontman Chris Martin opened up about what fans can expect from the upcoming record. "It's just a bunch of love songs cleverly disguised and ... Well not that cleverly disguised, actually. When you set something in another place, there's a freedom to say what you really feel. So there's a lot of love," 
The "Viva La Vida" hitmaker added on the album's explorative quality, "Also, some confusion about someone like me, who has a way to go in terms of understanding love and everything, and then also, like, not just romantic love, but love for your fellow humans." Indeed, even though fans have a whole new album to enjoy very soon, Martin has revealed when Coldplay will likely stop making albums. Yes, that day may indeed come, and it seems Martin has a definitive answer.
Chris Martin says Coldplay has this many more albums before they 'finish' recording new ones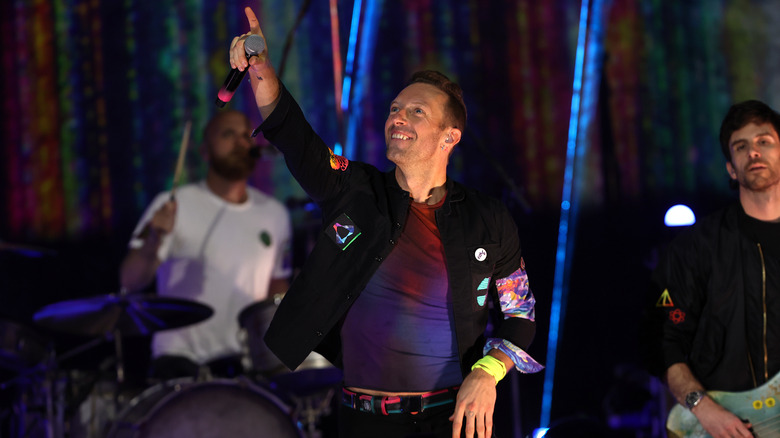 Simone Joyner/Getty Images
Along with performing a show at London's O2 Shepherds Bush Empire, Coldplay's frontman Chris Martin and guitarist Jonny Buckland were interviewed by Absolute Radio Presenter Andy Bush in front of 2,000 fans, according to Music News. During their chat, Martin was open to admitting that Coldplay will very likely call it a day when it comes to releasing albums ... once they've put out 12.
"I think that in a few albums time we will finish making albums. This is not a joke, this is true, I think after 12 that will be the end of our catalog, but I think we will always want to play live together," he explained, adding, "So, I think in the way that the Stones do, it will be so cool if we can still be touring in our late 70s. That will be wonderful, if anybody wants to come."
With Coldplay's upcoming album "Music of the Spheres" being their ninth studio album, fans can expect at least three more releases from the chart-topping band. At least as far as Martin's recent admission! As noted by ChartMasters, the "Every Teardrop Is A Waterfall" hitmaker's discography totals to over 100 million equivalent album sales. So even if they stopped now, Coldplay has made their mark in a massive way.