The Tragic Death Of Jamie Lee Curtis' Brother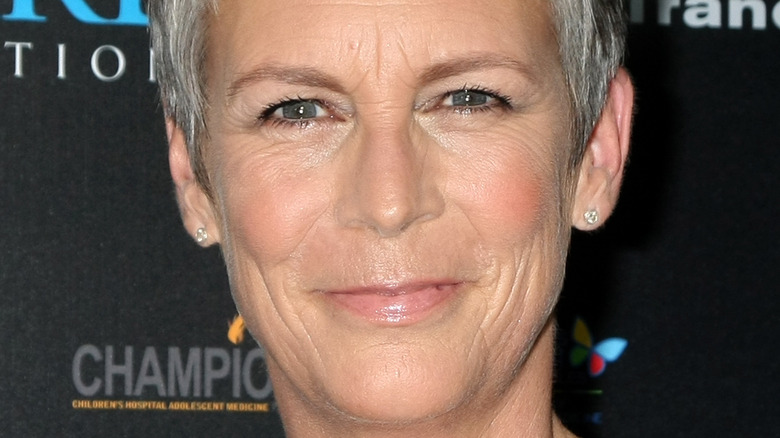 Kathy Hutchins/Shutterstock
Jamie Lee Curtis has a big family, mainly thanks to her father's active love life. In addition to Jamie, the legendary actor Tony Curtis fathered five other children with his first three wives. While the "Some Like It Hot" star married a total of six times, his three latter marriages produced no children, according to Biography. With "Psycho" star Janet Leigh, to whom he was married between 1951 and 1962, Tony had two daughters: Kelly, born in 1956, and Jamie, born in 1958. The marriage fell apart when he became involved with 17-year-old German actor Christine Kaufmann, with whom he had shared the screen in "Taras Bulba."
The affair hurt Tony's blossoming career, he told Reuters in 2008, two years before his death. "They had movie magazines with headlines like, 'Tony is going with a teenager and his children are crying,'" he said. Despite the negative public opinion, Tony married Kaufmann in 1963. With the European beauty, Tony welcomed two more daughters — Alexandra, born in 1964, and Allegra, born in 1966. The marriage lasted only a few years, however, and a year after Allegra was born, the couple divorced, per Biography. 
A year later, in 1968, Tony was once again saying his "I do's," this time to Leslie Allen, with whom he had two sons, Nicholas, born in 1970, and Benjamin, born in 1973. However, only five of Tony's six children outlived their father. In 1993, Tony's oldest son, Nicholas, died tragically at the age of 23.
Nicholas Curtis died from a heroin overdose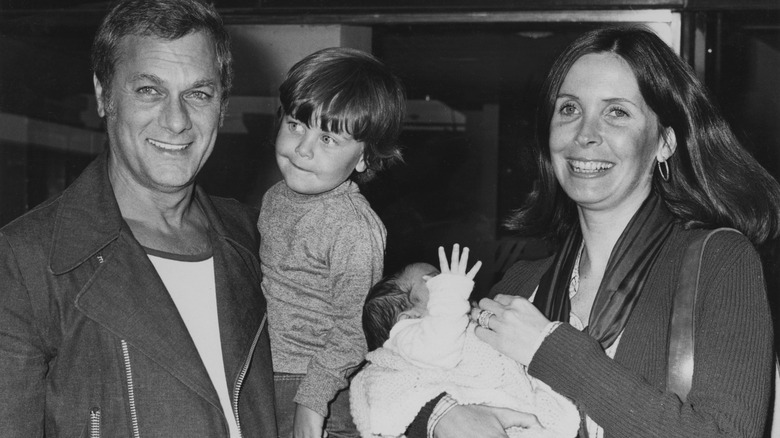 Monti Spry/Getty Images
In July 1993, Nicholas Curtis was found dead at a friend's house in Massachusetts after suffering a seizure, The Associated Press reported at the time. The cause of death had not immediately been made public, with AP noting that Nicholas had suffered another seizure a month earlier. However, it was later revealed that Nicholas died from a heroin overdose, according to the San Francisco Chronicle. In March 1995, three men were arrested in connection with his death and charged with manslaughter and distribution of heroin.
According to the San Francisco Chronicle, Nicholas had previously attempted to quit heroin and authorities believed that the amount he used that night overwhelmed his unaccustomed system. At the time of his death, Nicholas was enrolled at the School of the Museum of Fine Arts in Boston, according to the AP. While he played minor parts in movies, Nicholas was mainly a dedicated artist with a focus on painting and drawing and also a musician, favoring the keyboards.
Tony Curtis' relationship with his children had been somewhat strained throughout most of his life, but he got closer to them later in life. "The loss of my brother brought the whole family together somewhat," Jamie Lee Curtis told The Irish Times. In 2003, Tony told the Cape Cod Times that losing his "sweet boy" was the only regret he had. "It's a terrible thing when a father loses his son," he said.
Addiction runs in the Curtis family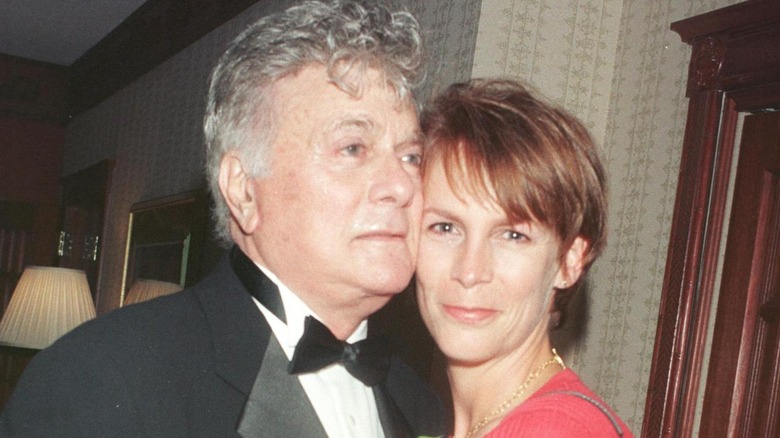 Denny Keeler/Getty Images
Throughout the 1990s, Jamie Lee Curtis lived with an opioid dependency, which she hid from everyone, she told Variety. A series of events in 1998 made her confront her addiction. The first one was when a friend saw her take five Vicodin pills at once and warned her she was "a dead woman," Jamie recalled. A few weeks later, she stole painkillers from her sister, Kelly, who had been prescribed them for an injury. "So I wrote her a letter and I said, 'I've done a terrible thing, and I've stolen your pills from you, and I'm sorry,'" Jamie said. That night, Kelly hugged her sister and told her she was an addict.
After reading Tom Chiarella's Esquire essay titled "Vicodin, My Vicodin" in February 1999, Jamie was inspired to attend a recovery meeting. Since then, Jamie has remained sober. "My recovery from drug addiction is the single greatest accomplishment of my life," Jamie wrote in HuffPost in 2011. After coming clean publicly about her issues, Jamie has often urged people to confront their addiction. "It kills people. It killed my brother. It kills young people, old people, it ruins families. It's ruinous," she said in 2002, according to Tulsa World.
Jamie and Nicholas' father, Tony Curtis, also struggled with addiction to alcohol and cocaine. "I have a generational link to addiction and substance abuse in my family and I was able to catch it," she told Hello! magazine.
If you or anyone you know is struggling with addiction issues, help is available. Visit the Substance Abuse and Mental Health Services Administration website or contact SAMHSA's National Helpline at 1-800-662-HELP (4357).