How Prince William Knocked Out His Tooth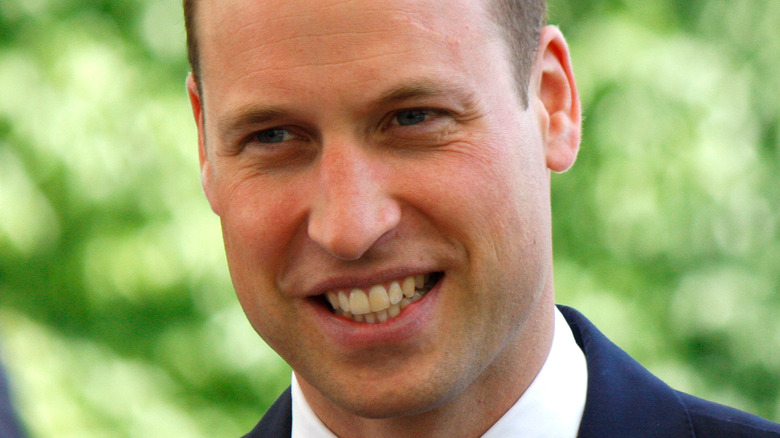 360b/Shutterstock
Prince William has always been one for decorum. The eldest son of Prince Charles and the late Princess Diana, William has carried his Duke of Cambridge title with honor and grace. While younger brother Prince Harry has been subject to media scrutiny given his former party-boy lifestyle and marriage to Duchess Meghan, William has always been the go-to royal when it comes to carrying the torch with pride.
Despite the starkly contrasting personas both Harry and William represent, the two share the same badge of honor as distinguished servicemen. Serving for 10 years in the military, Harry partook in two tours of Afghanistan amongst a plethora of other accomplishments before calling it a day in 2015. On the other hand, William served for seven-and-a-half years in the Royal Air Force as both a search and rescue pilot, alongside being an Air Ambulance Pilot. Unfortunately, the two's amazing military accomplishments don't seem to get the recognition they deserve.
But inasmuch as they are respected veterans, it seems as if William did learn a thing or two from Harry off the battlefield. In fact, the Duke of Cambridge has indeed partied as hard as Harry at one point, and even got his tooth knocked out as a result.
Prince William's tooth was knocked out at a wedding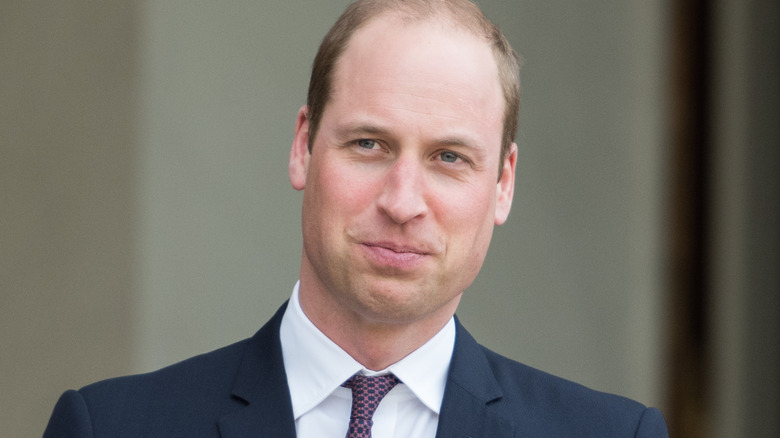 Frederic Legrand - COMEO/Shutterstock
Ah, weddings. There's always plenty of food, drinks, and tons of love in the air. You get to dress up, hit the dance floor, and make some fantastic memories in the process — so why not go all out?! Well, unfortunately for Prince William, he found out the hard way why partying hard can be a bad move.
In 2014, the Duke of Cambridge attended the wedding of best friend Tom van Straubenzee and bride Lady Melissa Percy. It was an event aptly titled the "Royal Wedding of the North," according to the Daily Mail, and with an event title like that, you'd be remiss to not go a little wild. Which is exactly what William did, and thus he paid for it at the expense of his tooth. 
A source close to the royal family told the Daily Mail that William was seen "tearing up the dance floor" until late and engaging in tomfoolery with Prince Harry's good friend Tom Inskip, who accidentally knocked out the Prince's tooth in the process. As wife Kate Middleton was pregnant with Prince George at the time, another insider remarked, "William [joked] that if Kate went into labor that night, he'd have to smile for the cameras with a missing tooth." Fortunately, William managed to get emergency dental work, and all was good.
This wasn't the only time Prince William partied too hard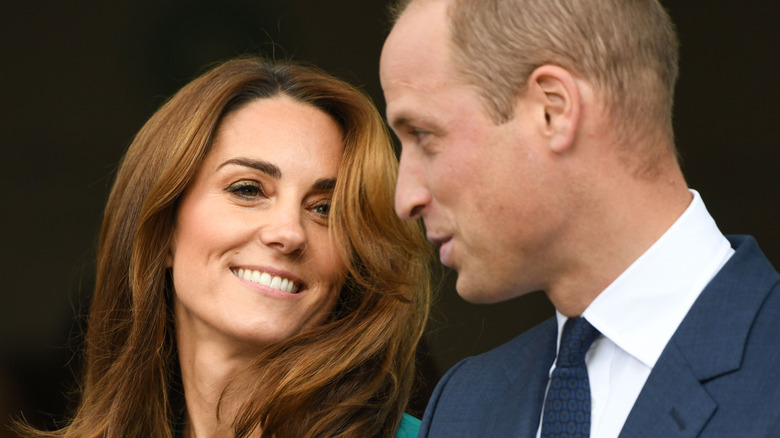 Bart Lenoir/Shutterstock
The "Royal Wedding of the North" (which almost sounds like a "Game of Thrones" ordeal...) was not the only partying slip-up Prince William has made. In 2017, the Duke of Cambridge reportedly landed himself in hot water as he was in absentia for Commonwealth Day service. Why? A ski trip caused a snowball effect for the future king of England.
According to Vanity Fair, William was seen partying it up on the slopes while singing and "dad dancing" the night away during the all-male ski trip. The footage was captured mere hours before Commonwealth Day service — a day that Queen Elizabeth, Head of the Commonwealth, holds in high regard — which William missed out on. Speaking to the outlet, an unnamed source revealed that "It was William's choice to go away, but make no mistake Kate wears the trousers in their marriage, and she won't be happy with William's antics."
The source further added that Middleton "thought his partying days and larking around with the boys was a thing of the past" and that it's possible she'd "find this humiliating and William will have come in for a pasting." Oh, William — you rascal, you!