The Truth About Chris Cuomo And Brooke Baldwin's Relationship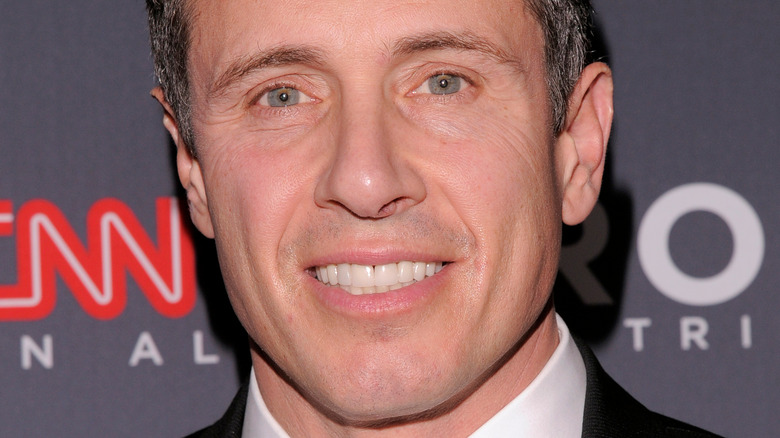 Ron Adar/Shutterstock
When Brooke Baldwin announced that she was leaving her job at CNN back in February, a lot of her viewers couldn't help but wonder why. This was especially true after she said, "There is more I need to do, more I need to do outside this place," on air (via The Hill). She also said that after spending 13 years at the network she called home, leaving CNN made her feel "very vulnerable," adding, "I am so excited about what is to come." 
And while anchors like Baldwin make their careers by switching from one station to the next, it's seemingly less frequent that they leave after being with one for so long. Baldwin's departure came months before fellow CNN anchor Chris Cuomo was accused of sexual assault. Case in point: What goes on behind the scenes at CNN sometimes becomes just as newsworthy as the headlines its staff reports on. 
Strangely enough, Cuomo and Baldwin have many things in common, and that's not just because they probably shared the same break room in between filming their segments. While they seem to be the unlikeliest of friends, Baldwin has proven to be a Cuomo ally over the years. Here's a little insight to their friendship, both on and off screen.
Brooke Baldwin has Chris Cuomo's back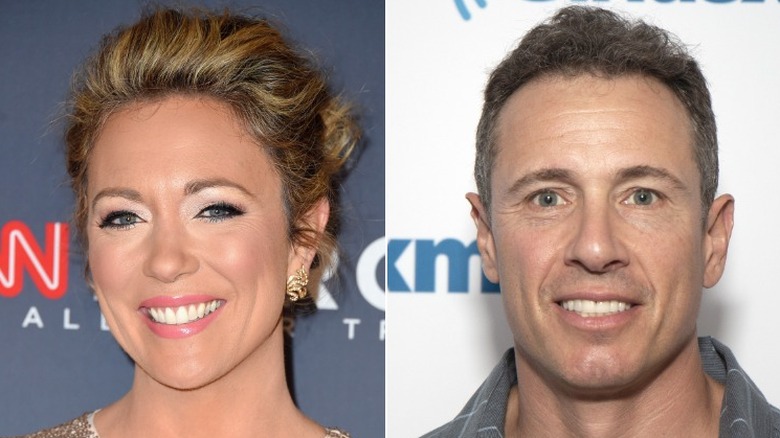 Michael Loccisano, Santiago Felipe/Getty Images
While Brooke Baldwin's departure from CNN has certainly raised a lot of eyebrows, it's Chris Cuomo who has been making a lot of headlines in the past year. He contracted COVID-19 early on during the pandemic and as a result, had to quarantine in the basement of his home. There was also a verbal altercation between him and a bicyclist in the Hamptons amid his quarantine, per the Daily Mail. If that wasn't enough, he was accused of bias when he had his brother, former Governor of New York Andrew Cuomo appear on his CNN show, "Cuomo Prime Time" in 2020. But little do some people know, this wasn't the first time the elder Cuomo appeared on his younger brother's show. 
Back in 2013, Andrew went on CNN's "New Day," which Chris co-hosted, to discuss a train derailment. In response to the mixed reactions about the Cuomos working together on screen, Chris used Baldwin's show, "In Case You Missed It," to defend himself. After Brooke said that many of their CNN colleagues are grateful for the relationship Chris has with his brother, Chris explained his decision that the interview was not a conflict of interest. "Reporting is all connections, right? One of my regrets would be that my brother didn't give me any exclusive information that he didn't give other people," he said. While some people seem to disagree with Chris' statements, Brooke seemed to nod her head in support.
Brooke Baldwin and Chris Cuomo's working relationship is a positive one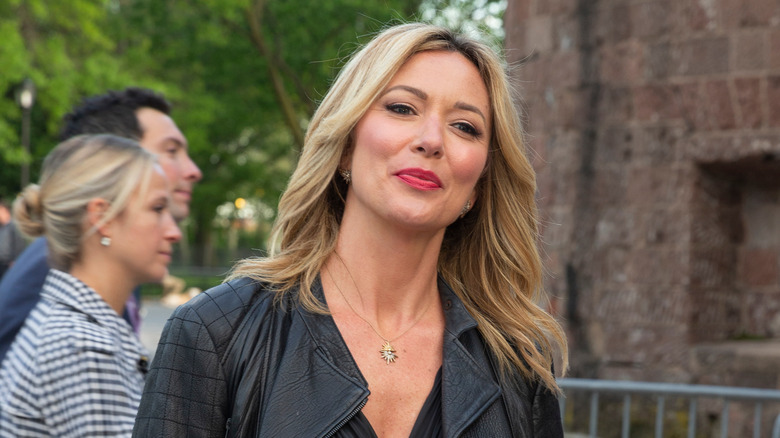 lev radin/Shutterstock
Back in 2020, after it was revealed that Chris Cuomo and Brooke Baldwin had both contracted COVID-19 at about the same time, Baldwin admitted that the two "shared notes" about their symptoms during their illness while they were quarantined in their respective homes. "When I heard he was first sick, I instantly shot him an email, but I think he was, you know, hunkered down in his basement, and then I blinked and I got sick," she told "Entertainment Tonight" in May. "I of course wished him well, and he's really fought the good fight." 
Baldwin also added that she's super close to not only Chris, but Andrew Cuomo, too. In the same interview, she opened up about the phenomenon known as "Cuomosexuals," which was coined when the internet couldn't get enough of Chris and Andrew's brotherly banter on television throughout the pandemic. "Of course [Andrew's] been a dear to me through the years. It's been so fun to watch," she said.
And while the Cuomo brothers certainly have their fair share of critics, it should be comforting to know that Chris can always count on someone like Baldwin through the good times and the bad.