What We Know About The Sexual Harrasment Accusations Against Chris Cuomo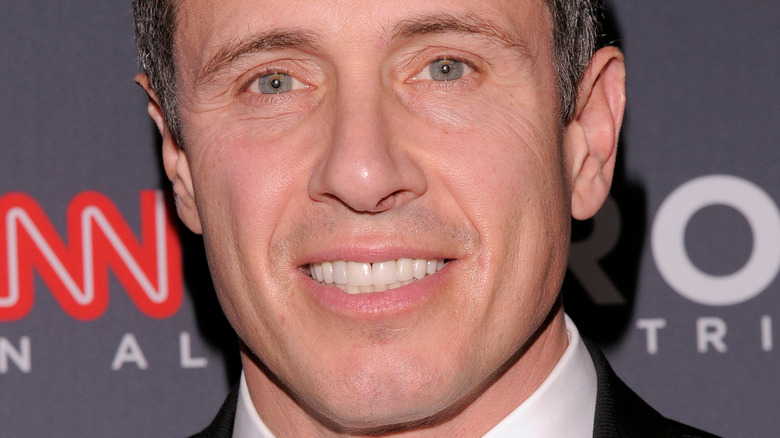 Ron Adar/Shutterstock
After former New York Gov. Andrew Cuomo's scandal, things calmed down for the Cuomo family. But now, his brother Chris Cuomo is in the headlines as he faces sexual harassment allegations himself. People reported the CNN anchor was called out for alleged sexual harassment in 2005. Yikes!
It's been a bad few months for the Cuomo brothers. When a bombshell report by New York Attorney General Letitia James found that the New York governor "sexually harassed multiple women," public reaction was brutal. From New York residents to President Joe Biden, everyone had something to say about the disgraced governor. His little brother Chris stepped in to help, but when word got out that the CNN anchor advised his brother on how to spin the mounting sexual harassment allegations against him, it created another wave of scandal. 
According to People, Chris even admitted on-air that advising Andrew was a "mistake." Chris addressed his audience on "Cuomo Prime Time," saying, "So, I never reported on this scandal, and when it happened, I tried to be there for my brother." After Andrew resigned, his brother Chris claimed he "never misled anyone," or tried to influence CNN's coverage of his brother. So, what is the scoop about Chris's sexual harassment accusations? Keep reading to find out more.
Chris Cuomo's former boss accused him of sexual harassment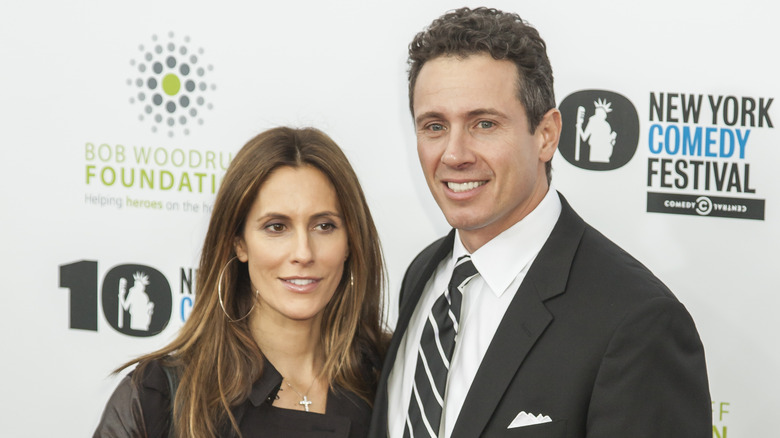 Sam Aronov/Shutterstock
Chris Cuomo's former boss at ABC, Shelley Ross, has accused the CNN anchor of sexual harassment. According to People, Ross alleges that the incident took place in 2005, describing the instance as a "hostile act meant to diminish and belittle his female former boss in front of the staff." In an op-ed for The New York Times, Ross wrote about the interaction with Cuomo that happened more than 16 years ago. Ross said Cuomo "greeted me with a strong bear hug while lowering one hand to firmly grab and squeeze the cheek of my buttock" when she saw him at an event for one of their former ABC News co-workers. Ross was with her husband at the party.
In the Times op-ed, Ross wrote that Cuomo said, as he greeted her, "I can do this now that you're no longer my boss." Ross responded, "No you can't," while "pushing him off me at the chest while stepping back, revealing my husband, who had seen the entire episode at close range. We quickly left." Ross said that Cuomo emailed her within the hour to apologize for his actions.
Ross continued, "I have no grudge against Mr. Cuomo; I'm not looking for him to lose his job." Cuomo's former boss wrote that she's simply seeking accountability, leading to the "possibility of real change."
Can Chris Cuomo withstand another scandal?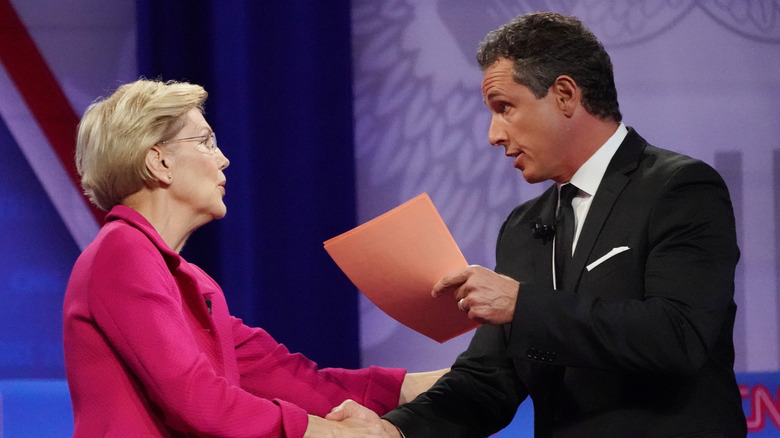 Mario Tama/Getty Images
Some wonder if Chris Cuomo can withstand another scandal in light of the latest news. After the CNN anchor allegedly advised Andrew Cuomo on handling the allegations of sexual harassment against him, some wanted him fired. The New York Post called for Chris to resign or be fired because it was such a breach of journalistic ethics. The Society of Professional Journalists also makes it clear that journalists should "avoid conflicts of interest, real or perceived" and "disclose unavoidable conflicts."
While he has yet to comment on Shelley Ross's accusations, perhaps Chris will approach the sexual harassment allegations against him by taking the advice he gave his big brother. According to People, the CNN anchor said, "My advice to my brother was simple and consistent: 'Own what you did. Tell people what you'll do to be better. Be contrite. And finally, accept that it doesn't matter what you intended. What matters is how your actions and words were perceived.' And yes, while it was something I never imagined ever having to do, I did urge my brother to resign when the time came." We shall see.