What Is Andrew Cuomo Going To Do Next?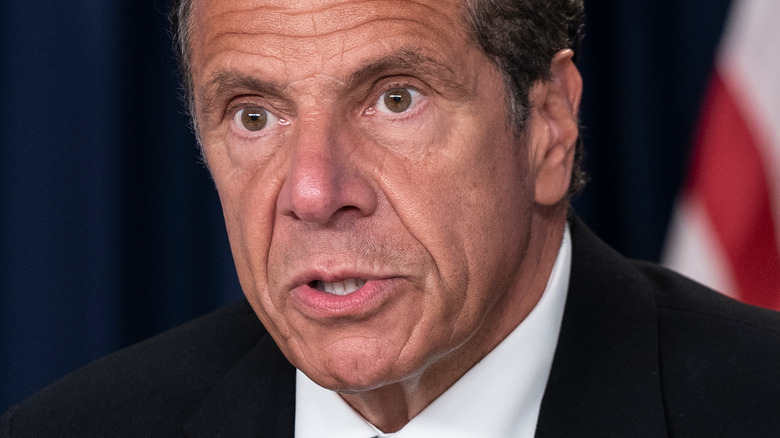 Shutterstock
Andrew Cuomo's decade-long tenure as the 56th Governor of the state of New York has come to an end. Cuomo resigned after an investigation concluded that he had sexually harassed multiple women. The report said that in one instance, Cuomo allegedly sought to retaliate against one of his accusers when she threatened to go public with her allegations, per Forbes.
In an August interview with New York Magazine, Cuomo shared his belief that his resignation is the best move for the state of New York and its people. He said, "I feel like I did the right thing ... I'm not gonna drag the state through the mud, through a three-month, four-month impeachment, and then win, and have made the State Legislature and the state government look like a ship of fools when everything I've done all my life was for the exact opposite."
With that said, a lot of people can't help but wonder what Cuomo's next move will be. After all, he's been in the public eye for just about his entire adult life, with some critics believing there's a chance he'll live a new life in obscurity. Here's what you need to know.
Andrew Cuomo needs a couch to crash on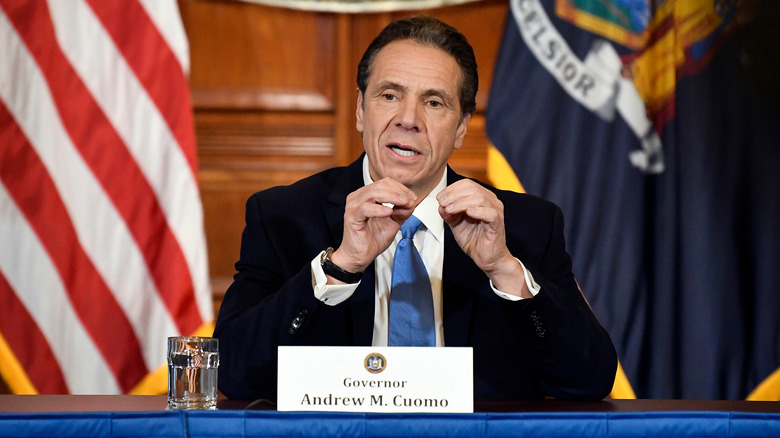 Shutterstock
Andrew Cuomo's future plans may be complicated. Cuomo told New York Magazine that he's unsure of his next move, which includes both his immediate plans and where he's going to live, for that matter. "I don't know what I'm gonna do," he told the outlet in August.
As the New York Post points out, Cuomo has no property in his name, as his last private residence was a four-bedroom home that he shared with his ex, Sandra Lee. Cuomo moved out in 2019, and Lee sold it in 2020.
There's a possibility that Cuomo might look to his mother, Matilda Cuomo, with whom he is very close, for a place to stay. The New York Post says that the 89-year-old owns an apartment on Sutton Place South, which apparently has great river views of the city. If living with his mom doesn't work out for Cuomo, there's always his brother Chris Cuomo, who has a spacious family home in the Hamptons, according to Elle Decor.
Andrew Cuomo's next chapter and his road ahead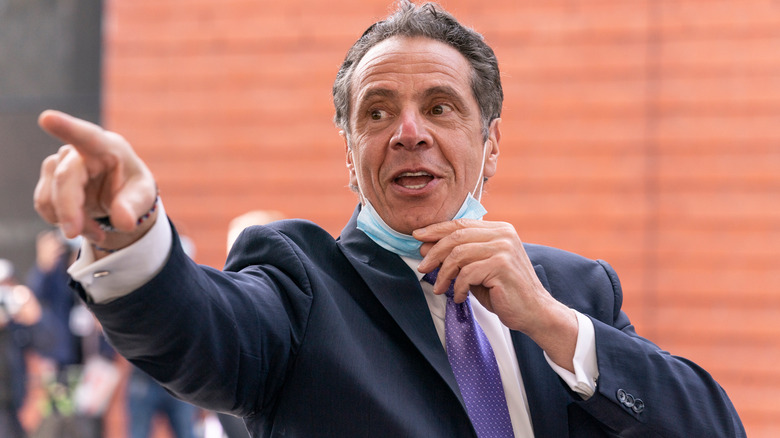 Shutterstock
Either way, it doesn't look like this will be the last that we will be hearing from the governor. Andrew Cuomo's last day on the job is Aug. 24, per NPR. And while the 165-page report that follows months-long investigation into Cuomo's behavior triggered an impeachment trial, it sounds like the governor still believes there's a place for him in the spotlight. 
He told New York Magazine in August, "I'm not disappearing. I have a voice, I have a perspective, and that's not gonna change. And the details aren't really that important to me, to tell you the truth."
There's always a chance Cuomo could use his brother's primetime CNN show to continue discussing current affairs or to reveal what steps he'll take next. Watch this space, as we have a feeling that Cuomo's next chapter will begin sooner rather than later. 
If you or anyone you know has been a victim of sexual assault, help is available. Visit the Rape, Abuse & Incest National Network website or contact RAINN's National Helpline at 1-800-656-HOPE (4673).