How Much Was Tammy Faye Bakker Worth At The Time Of Her Death?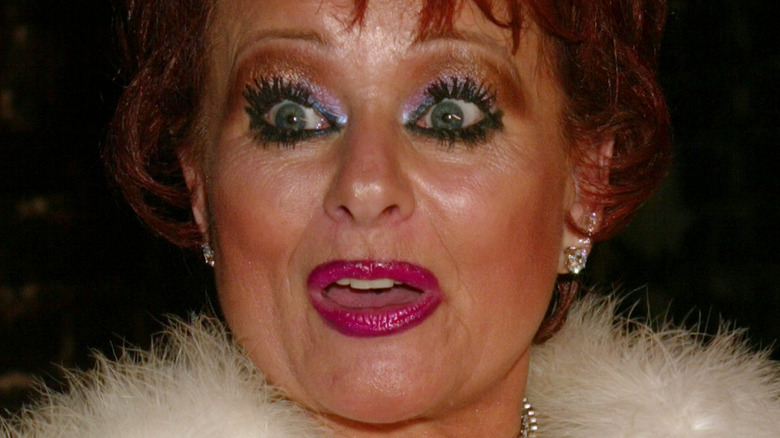 Scott Gries/Getty Images
For nearly two decades, televangelist Tammy Faye Bakker lived in a world of wealth and luxury many can't even begin to imagine. Bakker and her husband, Jim Bakker, made a bona fide fortune through the PTL Satellite Network, the television network they founded in 1972. "The PTL Club," the late-night talk show the two hosted — and whose purpose was to preach the brand of evangelical Christianity both practiced — became an unalloyed money maker. John Wigger, author of "PTL: The Rise and Fall of Jim and Tammy Faye Bakker's Evangelical Empire," told ABC News in December 2019 that "The PTL Club" was "a Christian version of 'The Tonight Show.'"
According to The Guardian, the network amassed a viewership of 13.5 million households and brought in approximately $120 million each year in its heyday. The success of the Bakkers' media endeavor led to a natural expansion into other sectors. In 1978, Tammy Faye and her husband planned and built Heritage USA, a Christian theme park in South Carolina, which raked in $126 million more per year for the couple, per The New York Times.
But as those familiar with the story of Tammy Faye might already know, her years spent as a millionaire were ultimately outpaced by her husband's seedy dealings. So, how did this play into Tammy Faye Bakker's life post-fall? And was she able to recover financially before her death in 2007?
Tammy Faye Bakker died with a lot less in her pocket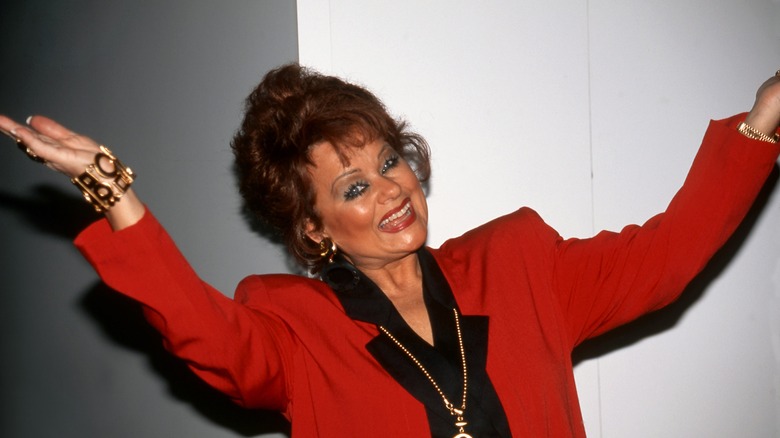 Donaldson Collection/Getty Images
Following Jim Bakker's fraud conviction, Tammy Faye Bakker filed for divorce from her felonious husband. And compared to her halcyon days of luxury and excess, she never exactly financially recovered. 
Part of this was due to the fallout from her subsequent marriage to Roe Messner, a property developer, who like Jim Bakker, would go also go on to commit fraud. In 1996, Messner was convicted and sentenced to 27 months in prison. Shortly following Messner's departure for federal prison, Bakker was diagnosed with colon cancer, a disease which would return after periods of remission for almost a decade, per The New York Times. 
Despite it all, the last 10 years before Bakker's death in 2007 were typified by a renaissance for the televangelist, thanks to her media resurrection as a frequent VH1 reality television star and her status as an icon in the LGBTQ community, which Bakker first began to foster through continued allyship from her days as a "PTL Club" talk show host. Almost a decade and a half after her death, it's this legacy that she is perhaps best remembered for. Her reality-star status also helped with paying the bills: Both Celebrity Net Worth and Exact Net Worth reported that at the time of her death, Bakker had a net worth of $500,000. It might not have been the fortunes of Bakker's yesteryear, but it was something.
Tammy Faye Bakker once sat atop a money-making televangelist empire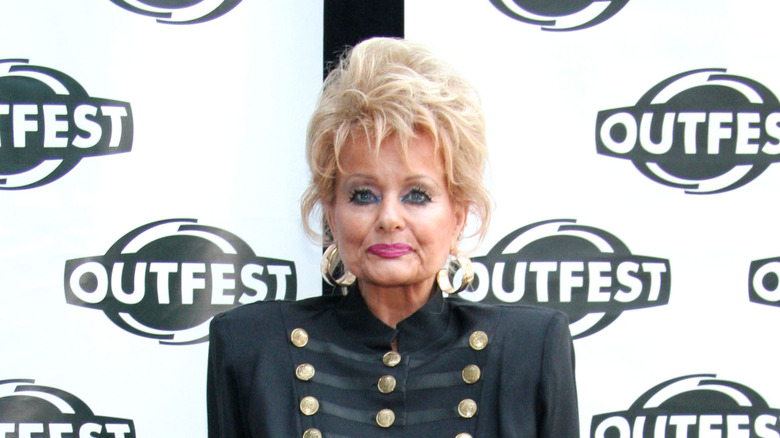 Marsaili Mcgrath/Getty Images
Despite their success, Jim Bakker's appetite for money never seemed to be sated. In addition to "The PTL Club," which he and Tammy Faye Bakker co-hosted, and their Heritage USA Christian-themed amusement park, Bakker oversaw his own type of golden goose: a timeshare program. According to ABC News, these timeshares, which Bakker billed as "lifetime partnerships," were directly tied to Heritage USA, promising members a three-night stay at the park's Heritage Hotel each year with a $1,000 pledge. 
According to ABC News, the framework for appeals of this caliber had already long been built into the PTL Satellite Network's infrastructure. In lieu of commercials paid by advertisers, "The PTL Club" aired entreaties to donate directly to the network, and by way of that, the Bakkers themselves. As former PTL security chief Don Hardister told ABC News in 2019, the Bakkers were able to bring in more than just money through their charity-framed asks. "We had a cash office and at times there was certainly more money in than ... I could imagine," recounted Hardister. "People would send us mink coats, diamond rings, deeds. I mean, we got all sorts of donations."
In the end, Bakker's timeshare scheme was just that: a scheme, if an ill-planned one. Per ABC News, there was no way to divvy up stays for the 66,000 members who signed up, resulting in fraud, of which Jim was ultimately convicted.