Why Harry And Meghan's Latest Business Venture Goes Against What They Stand For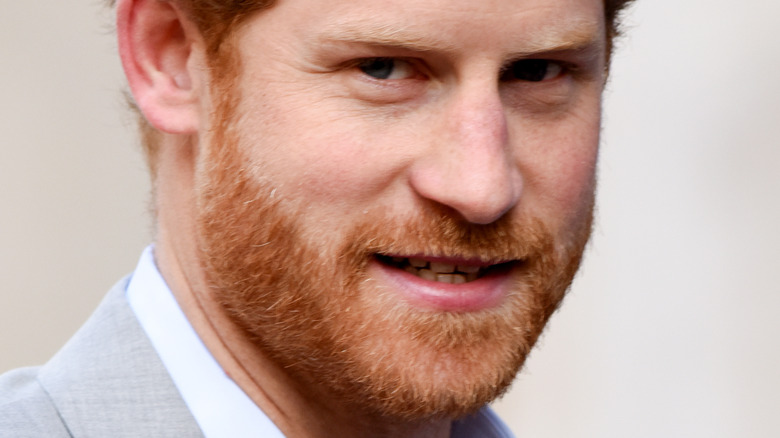 Bart Lenoir/Shutterstock
If you've been following all the royal drama that's unfolded over the past couple of years, then you're already more than familiar with Prince Harry and Meghan Markle's unprecedented decision to leave royal life behind and move to America.
The couple detailed the consequences of the move during a highly anticipated 90-minute interview with Oprah Winfrey in February. Among the more shocking revelations unearthed during the sit-down were Meghan's claims that, as soon as she and Harry decided to leave the royal family (which they reportedly did for Meghan's mental health), Prince Charles withdrew Harry's allowance and security detail, leaving the couple in a vulnerable position.
On his own, for the first time in his life, Harry was forced to find a way to provide for his family. First, he and Meghan signed lucrative Spotify and Netflix deals, and then he took a job as CIO at a mental health startup. Most recently, he and Meghan joined an investment firm, Ethic, which advises its clients on how to invest their money in causes both lucrative and moral — like alternative energy sources and human rights, via BBC. As it turns out, though, Harry and Meghan's involvement in Ethic goes against, well... their ethics.
Prince Harry's ethics are called into question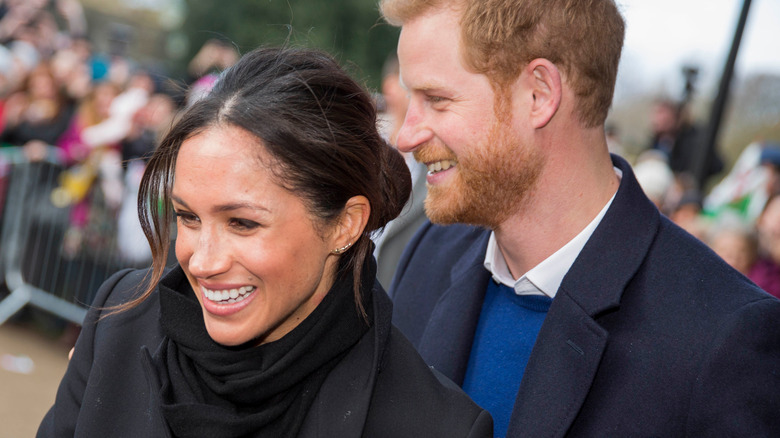 ComposedPix/Shutterstock
When Prince Harry and Meghan Markle joined Ethic, the billion-dollar firm claiming to "ethically" invest the money of the ultra-wealthy, the couple boasted about how their values perfectly aligned with the company's. "My husband has been saying for years, 'Gosh, don't you wish there was a place where if your values were aligned like this, you could put your money to that same sort of thing?'" Meghan told The New York Times in October. Unfortunately, for Harry and Meghan, the various industries and companies that Ethic has been investing in don't align with their values as closely as they would have hoped.
In the past, Meghan and Harry have been outspoken about their distaste for social media. In a 2020 op-ed for Fast Company, Harry wrote: "We can—and must—encourage these platforms to redesign themselves in a more responsible and compassionate way." Well, a recent investigation into Ethic's investments revealed $6.9 million in Facebook shares (which also owns Instagram) and a $2 million investment in Twitter. The company has additional money invested in big pharma, as well as oil and gas, per the Daily Mail. Long story short, Ethic seemingly plays it pretty fast in loose when it comes to actual ethics.
While the fund has money invested across various industries, customers are encouraged to create their own portfolio that reflects their values. It's possible Harry and Meghan are only investing in their money ethically, but in true royal style, they have not yet commented on the situation.