Princess Diana's Friend Reveals What She Was Really Like Outside Of The Public Eye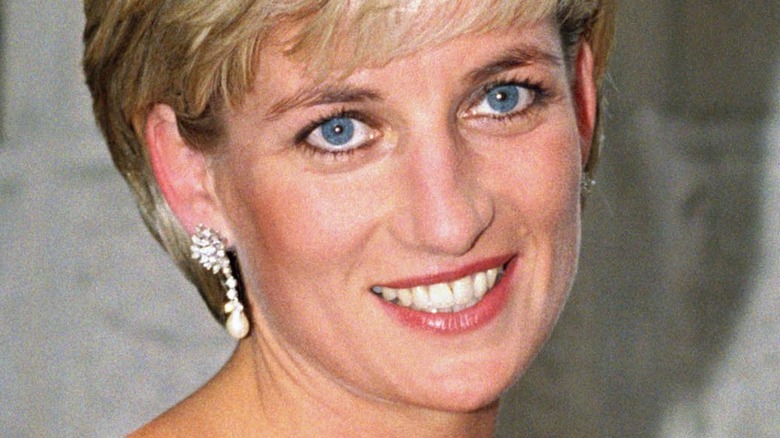 Antony Jones/Getty Images
The late Princess Diana is one whose memory has been enshrined since her untimely death in 1997. A model wife, caring mother, and devoted humanitarian, Diana's legacy is one that resonates throughout the royal family even in modern times. While son Prince Harry has moved on from the royal family for personal reasons, elder son Prince William continues to carry the torch of Diana's name with dignity and grace.
Noted for her stunning beauty, a striking balance between shyness and charisma, and her passion for Angolan demining, Diana represented the most ideal and lawful good human being in the public eye. Her presence was so magnetic and history-making that, even today, the late princess' memory is being commemorated through Hollywood productions, including "Spencer" and Netflix's "The Crown."
On the topic of productions, the book "Diana: The Voice of Change" peels back the curtain on what Diana was like behind the scenes. Penned by author Stewart Pearce, a close confidante of Diana's, the book tells all about Diana's real life beyond the camera with his signature voice coaching flair. With a new book recently out and another on the way, here's what Stewart Pearce had to say about his late friend, Princess Diana.
Princess Diana was as 'ordinary as possible' and 'felt many fears'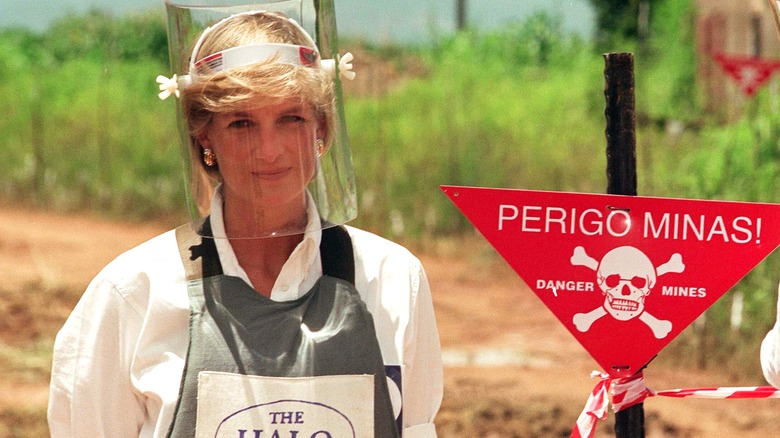 Anwar Hussein Collection/Getty Images
Stewart Pearce, author of "Diana: The Voice of Change" and close friend of Princess Diana, penned the biographical telling of the late princess, which was ultimately released in June. In the book, Pearce offers a firsthand account of what Diana was like up close and personal, outside of her royal undertakings. Now, with the new book "Diana, Wish You Were Here" on the way, Pearce is opening up further about his time with the late princess.
Speaking to the New York Post, Pearce noted that Diana was as "[o]rdinary as possible." He revealed that "She'd lived with three girlfriends in an apartment and missed that plain everyday life, the enjoyable ways of immense fun, she'd had." He also recalled an anecdote of Diana "[longing] to go to a local neighborhood theater" to see "Jerry Maguire." Pearce recalled, "She put on a long black wig, sunglasses, felt funny and naughty and the relief of just laughing" to go see the film.
Despite her down-to-earth presence, Pearce also noted that Diana "felt many fears." These fears consisted of "phones [being] tapped into. Items gone missing. Car brakes failing" along with "Her briefcase, carrying many things, suddenly gone." He also noted that she was a "Great driver yet she could feel a dark presence chasing her down a highway" — an eerily haunting premonition considering her final day on earth.