George Takei Has Some Choice Words About William Shatner's Space Flight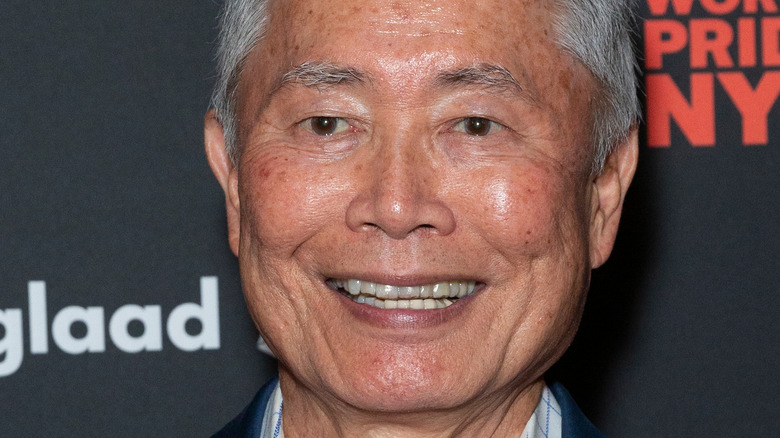 lev radin/Shutterstock
Whether or not you've ever been a fan of the original "Star Trek" series, chances are you're aware of the over fifty-year feud between actors William Shatner and George Takei. Over the years, Takei and Shatner haven't been shy in expressing their dislike for each other as former costars. Though their animosity purportedly originated on the Star Trek set over Shatner's behavior and his reluctance to be a "team player," as Takei disclosed during a 2015 interview with ABC News, things came to a head in 2008 over a perceived slight. Shatner expressed his anger towards Takei that year by posting a YouTube video (via The Telegraph), in which Shatner called Takei "psychotic" and "sick" — a reaction, according to Takei, over Shatner not receiving an invitation to his wedding that year to his spouse, Brad. 
Since then, the feud between Shatner and LGBTQ icon Takei has for the most part remained at a simmer, with headlines cropping up every few years any time one whips out commentary on the other. Now, in the highly-publicized wake of Shatner's October 13 space flight on Jeff Bezos' Blue origin — making Shatner, 90, the oldest person to ever travel to the cosmos, per The New York Times — Takei has publicly responded to the news with about as much fanfare as one could expect. Hint: it isn't much.
George Takei called William Shatner a 'guinea pig'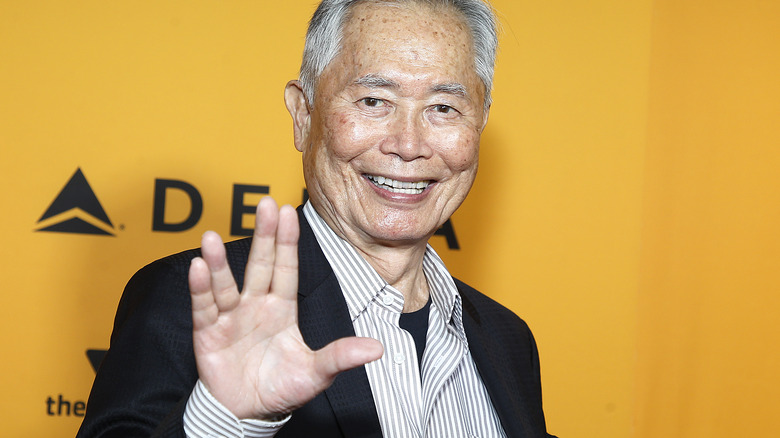 John Lamparski/Getty Images
According to Page Six, George Takei freely launched into a series of criticism aimed at William Shatner after news of his space flight made the media rounds. Takei, who spoke at the opening of the Broadway play "Thoughts of a Colored Man," intoned that Shatner, who he described as "not the fittest specimen," had hardly done anything noteworthy by way of his space trip in remarks to the tabloid. "He's boldly going where other people have gone before," the actor remarked.
Speaking further, Takei added that Shatner's inclusion in the Blue Origin space flight could have at least one interesting take to it. "He's a guinea pig, 90 years old and it's important to find out what happens," Takei added, seemingly referencing post-flight effects on the bodies of senior citizens. "So 90 years old is going to show a great deal more on the wear and tear on the human body, so he'll be a good specimen to study. Although he's not the fittest specimen of 90 years old, so he'll be a specimen that's unfit!" And there you have it.