The Real Reason Michael Kors Left Project Runway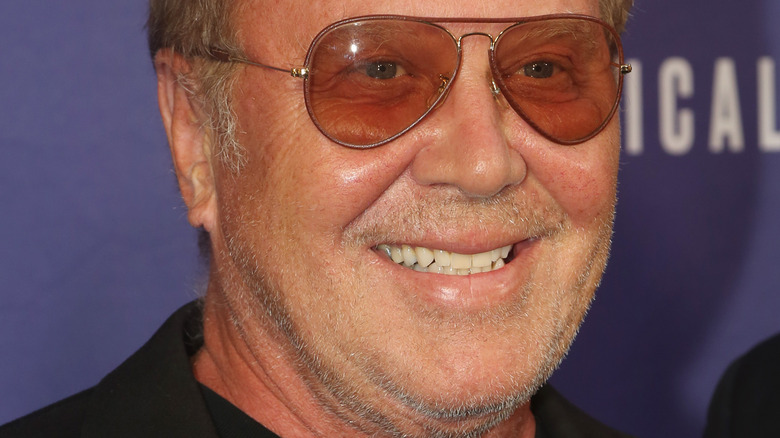 Bruce Glikas/Getty Images
Since debuting in 2004, "Project Runway" has become one of the beloved competition reality shows on television. The show pits up and coming designers against each other as they compete to showcase their creativity and create timeless looking pieces. Winners of "Project Runway" go on to create a collection for New York Fashion week — though some have had better luck than others in terms of having longevity in the industry after the show's over.
Currently in its 19th season, "Project Runway" has undergone several dramatic changes over the years, from Heidi Klum being replaced by Karlie Kloss to moving back and forth between different networks, but perhaps the most unexpected and unwelcome change was when famed fashion designer Michael Kors left his role as a judge in 2012, according to The Daily Beast. Kors had been a judge on the show for the first 10 seasons, and fans weren't happy about his exit.
While Kors did return to the show as a guest judge in 2016, per Entertainment Weekly, it was never made clear about why he left in the first place. Luckily, we've got the scoop about his departure below.
Michael Kors had a good reason for leaving Project Runway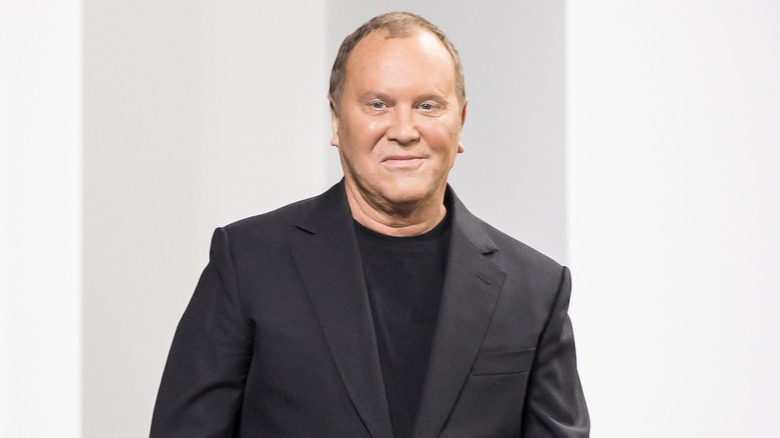 Ovidiu Hrubaru/Shutterstock
Heidi Klum might have been the biggest name on the cast list during 16 seasons of "Project Runway," but the fan favorite was undoubtedly Michael Kors. Kors' expert opinions and laugh-out-loud critiques were TV gold, with many viewers creating threads dedicated to his best moments on the show. However, Kors shocked fans when he left the show in 2012, but as it turns out, he had a good reason for doing so.
According to a statement by Lifetime at the time of his departure, Kors left the show because he needed more time to focus and design clothes for his eponymous fashion brand (via Distractify). "Due to the back-to-back film schedule for Season 10 and Season 11 this summer, Michael was not able to commit to all the dates required for filming Season 11," the statement said. "Always part of the 'Project Runway' family, Michael will be seen in the future on the show."
Since his departure in 2010, Kors has returned to the show three times, and has nothing but love for the new cast.
Michael Kors has been impressed with the new cast of Project Runway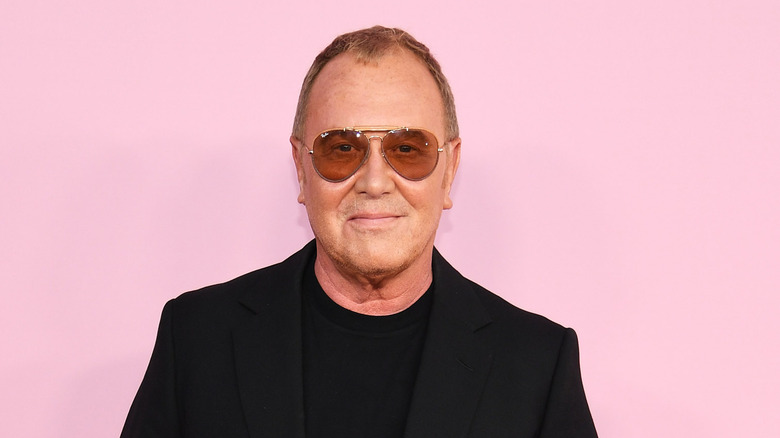 Dimitrios Kambouris/Getty Images
In 2018, it was announced that "Project Runway" would return to its original network, Bravo, after spending the past several seasons on Lifetime. The network change also prompted cast changes as well. Original cast members Heidi Klum, Tim Gunn, and Zac Posen left the show and were replaced by Karlie Kloss, Christian Siriano, Nina Garcia, and Brandon Maxwell, per Bravo. While viewers were critical of the change, former judge Michael Kors was excited for a refresh.
Speaking with People in 2018, he said the replacements have a lot of experience. "These are all people who really are very, very involved in the industry and I think it's going to be exciting." He added that he was proud of the show's accomplishments, saying, "'Project Runway' is the first television show to let the public in on the fashion process. It pulls the curtain back on the fashion industry and it shows people, even if they weren't interested in fashion, how something can get created out of nothing."
And of course, if he and Klum were to reunite, we're certain the two would have a blast. In fact, Kors recently recalled one of his favorite moments with the host to W Magazine. "Heidi [Klum] once chased me around the judges' chairs. She knows I'm very ticklish, and I was so afraid that she was going to tickle me that I fainted," he said. "I woke up with her straddling me, and she looked at me and said, 'Aren't you a lucky boy?'"