Why Chase Stokes Originally Turned Down His Role On Outer Banks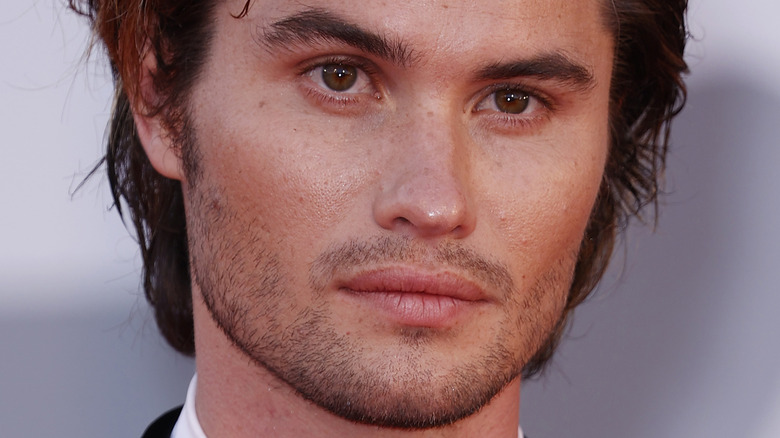 John Phillips/Getty Images
After landing the breakthrough role of John B. on the Netflix series "Outer Banks," Chase Stokes virtually became an overnight success. (As of this writing, the actor boasts over seven million followers on Instagram.) He's since appeared on talk shows like "The Drew Barrymore Show," "LIVE with Kelly and Ryan," and "Jimmy Kimmel Live."
Interestingly enough, Stokes hasn't had an easy road to success. In fact, during a July 2021 interview with guest host Anthony Anderson on "Jimmy Kimmel Live," Stokes revealed that he slept in his car prior to landing the coveted role on "Outer Banks." Specifically, he parked his car at a parking structure near Hollywood Boulevard and Highland Avenue in Hollywood. Speaking to Anderson, the actor lightheartedly joked, "You don't want to park in the corner, right? Because then all of a sudden, the parking attendant is like, 'Oh, that dude's for sure sleeping in here.' So I tried to find ... every day, I would find a different parking spot and it worked out. I never got caught."
Given the success of "Outer Banks" and Stokes' burgeoning career, fans of the actor may be surprised to learn that he originally turned down his role on the series. Why? Let's take a look.
Chase Stokes thought he'd be auditioning for a Goonies reboot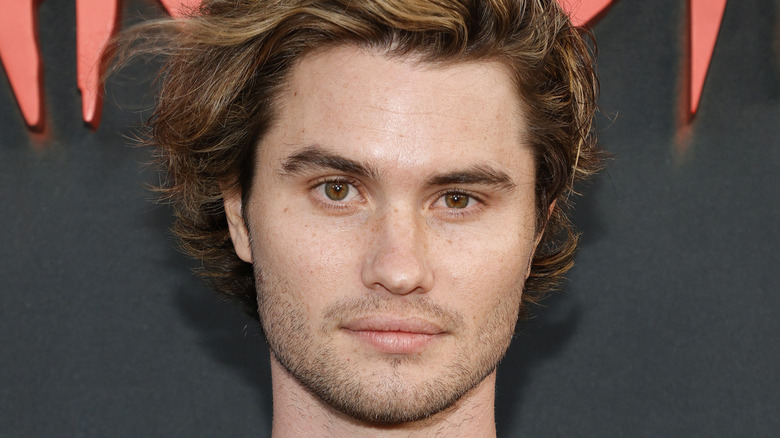 Amy Sussman/Getty Images
In a 2020 interview with People, Chase Stokes opened up about why portraying John B. almost wasn't in the cards for him. "I thought it was a 'Goonies' reboot," he told the outlet. "The description said 'Four friends on a treasure hunt,' and I thought, 'I don't want to be a part of ruining 'The Goonies.'" However, per People, "Thanks to the urging of a casting director he'd worked with previously, Stokes decided to read through the pilot and realized he'd made a mistake." Needless to say, the rest is history ... or is it?
As it turns out, that wasn't the only bump in the road when it came to being cast. Rudy Pankow, who plays JJ, almost booked the role of John B. instead of Stokes. In a 2020 interview with Us Weekly, Pankow shared, "Originally, I was going out — the first chemistry read — I was John B., and everything was pretty much lined up until the last chemistry read when they were like, 'We're not sure yet.'
He continued, "The last audition I did in L.A. was John B., so I flew to Charleston thinking like, 'All right, they want me as John B.'" When Pankow arrived in Charleston, the show's creator told him to read for JJ once again. Pankow told Us Weekly that he read for the role, and it was clear that he was destined to play JJ. "That's when I met Chase [Stokes], and when I met Chase, the following chemistry read, it was crazy because I even saw it."
Chase Stokes and John B. have something in common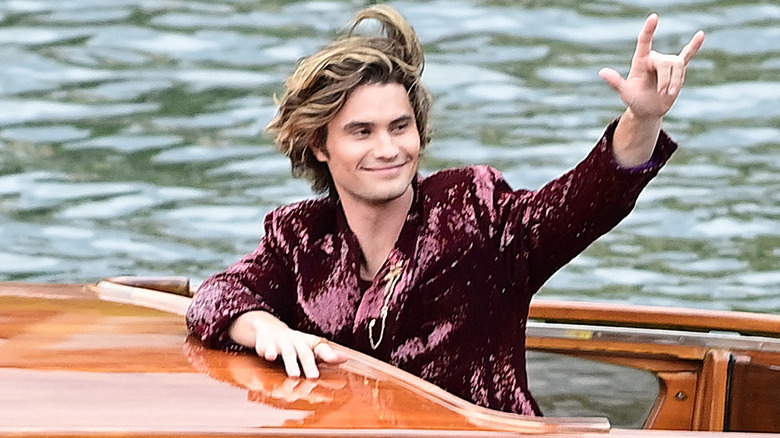 Pascal Le Segretain/Getty Images
In the end, Chase Stokes nabbed the role of John B., and the casting choice seemingly makes all the more sense given what Stokes was doing before he got famous. Speaking to People in 2020, Stokes shared, "I grew up on the water, so I knew how to surf and knew how to drive boats." As devoted "Outer Banks" fans are well aware, John B. spends a great deal of time on the water in the show.
On the subject of preparing for his on-screen role, Stokes added, "Learning to scuba dive, that was something I learned in a weekend in order to get the shots done. It was incredible." Reflecting on his experience shooting Season 1 of the hit Neflix series, the actor told People, "It felt like we were cheating the system. Like a bunch of friends making a TV show. It was the most mind-boggling, insanely euphoric experience I've ever had in my life."
And to think, he almost missed out.