Did A Famous Royal Family Really Give Jared Kushner Nearly 50K Worth Of Gifts?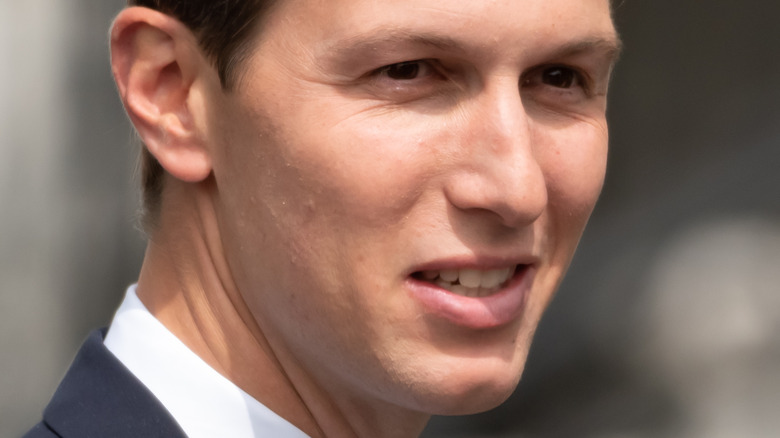 noamgalai/Shutterstock
Despite Jared Kushner's purported attempts to distance himself from his former White House boss and father-in-law, it seems former President Donald Trump's one-time senior adviser can't stray too far from the legacy of the Trump administration. Though Kushner's career in politics is, by all appearances, over and done — as evidenced by his plans to open his own international investment firm — a few lingering souvenirs from his West Wing days have once again pushed Kushner into the spotlight.
According to a report published by The New York Times on October 11, Kushner received a veritable treasure trove of gifts from the Saudi government during Trump's four-year term. The gifts may have violated federal statutes and could be a potential sign of larger, unethical dealings within the White House during Trump's presidency. 
As the Times noted, Kushner wasn't the only White House official to receive gifts from foreign officials. Former second lady Karen Pence, for instance, was given a set of gold place card holders by Singapore's prime minister. But the gifts given to Kushner are under scrutiny because they apparently weren't properly disclosed. So, what's going on here? And what are the ramifications of it all?
The gifts symbolize more than they seem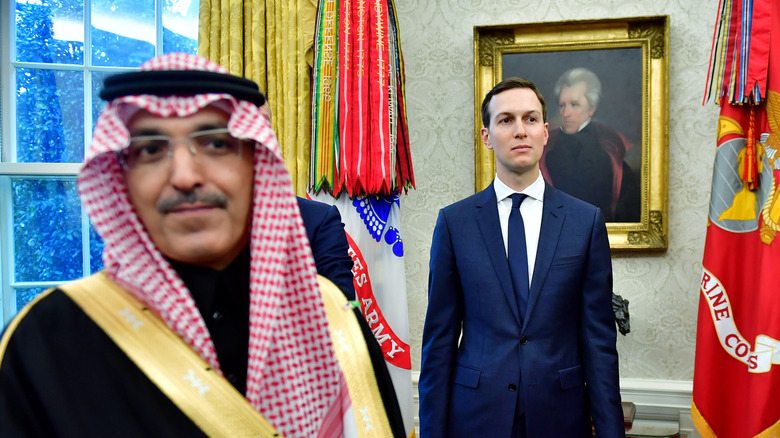 Bloomberg/Getty Images
As The New York Times noted, the gifts Jared Kushner received from Saudi officials during his time as a White House senior adviser included robes that appeared to be made out of white tiger fur and cheetah fur, both of which are considered endangered and/or vulnerable species, per the Endangered Species Act. (As the Times explained, ESA officials later determined that the robes weren't made from real fur.) Other items Kushner received from the Saudi government included two swords and one decorative dagger, totaling almost $50,000 in value, which Kushner ostensibly kept — despite the fact that, as both the Times and Insider pointed out, he failed to disclose the gifts to the government. 
Per the Foreign Gifts and Decorations Act, gifts given to U.S. officials worth over $415 must be entered into a government registry and be paid for in full by the recipient if they choose to keep it, Insider noted. While the Times reported that Kushner eventually paid $47,920 to keep the swag, that was only after the failure to disclose them in the first place was uncovered.
This isn't the only incident in which U.S. officials either deliberately or unintentionally failed to report costly foreign gifts, either. In August, a $5,800 bottle of whiskey given by the Japanese government to former Secretary of State Mike Pompeo purportedly went missing, a mystery that cropped up on the U.S. Federal Register's radar after taking stock of inventory, per The New York Times.