Who Is Lance Bass' Husband?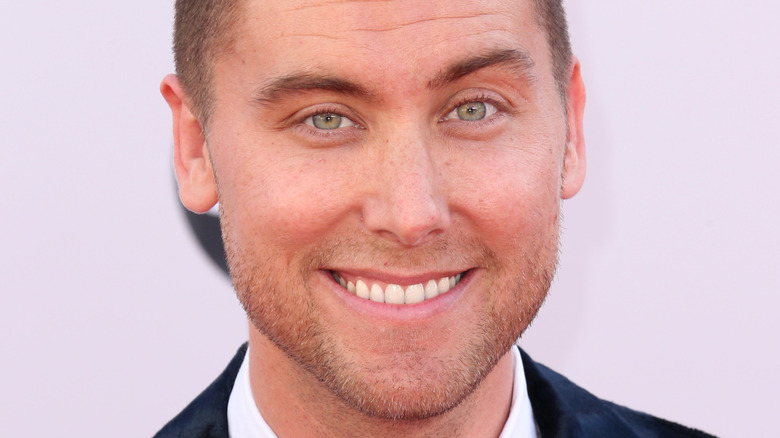 Kathy Hutchins/Shutterstock
*NSYNC member Lance Bass better be ready to say "Bye Bye Bye" to a good night's sleep because he and his husband just became the proud parents of twins! Bass shared the happy news on Instagram by posting photos of the babies' birth certificates, which revealed that their names are Violet Betty and Alexander James. The siblings were born via surrogate after Bass and his husband Michael Turchin suffered a number of setbacks and more than one devastating loss. According to People, the couple has been trying to become parents since at least 2019. Sadly, their surrogate previously miscarried another set of twins, as well as a baby boy.
The pandemic also complicated matters and slowed down the IVF process, but Bass and his spouse's dedication to becoming dads paid off. Their son and daughter arrived just in time to be double the trouble during the season of toil and trouble, and Bass couldn't be more excited to celebrate his first Halloween as a father. "I love Halloween. When I found out that they were going to be coming at Halloween, I immediately thought, 'Our baby announcement has to be some kind of Halloween theme,'" he told People in June.
The singer's spouse helped him make his vision a reality — they created a TikTok video that's a perfect parody of a horror movie trailer. And if you think Bass' hubby does an incredible job laughing maniacally and delivering his "they're coming" line, there's a reason for that.
What does Lance Bass' husband do for work?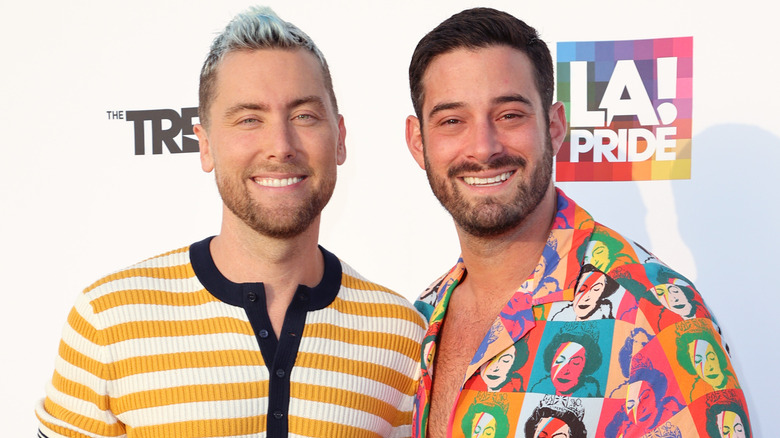 Kevin Winter/Getty Images
Lance Bass and Michael Turchin first met at a party, and they initially tried to be friends. However, Turchin wanted something more. "I am so shy and never would have made the first move," he explained to People in 2014. "I was thinking, 'This is Lance Bass. I grew up watching him on TV and listening to his music.'" Bass, meanwhile, thought Turchin wasn't interested in him romantically, but learned otherwise when he finally got the nerve to steal that first kiss.
Four years after they met, Bass and Turchin tied the knot in 2014. Bass revealed that his spouse is accepting of his busy schedule, which makes sense — Turchin has worked in the industry, after all. Per IMDb, his first acting role was playing the "Good Looking Guy" in the 2011 movie "Isolation." He also appeared in "First Period" and "Alien Abduction." But these days, Turchin is more focused on his flourishing art career. According to his website, he creates "retro celebrity-driven pop art," like this sparkly Lucille Ball portrait. Celebs who own his colorful pieces include Lisa Vanderpump, Chris Pratt, and Kylie Jenner. "I think half the success I've had is due to the support Lance has given me," Turchin said of marrying into fame.
Now that Turchin is learning the "art" of changing a diaper, we can't help but imagine Bass singing, "This time, it's not gonna be may" to him in the middle of the night.