Which Celebrity Got To Hear Adele's New 30 Album First?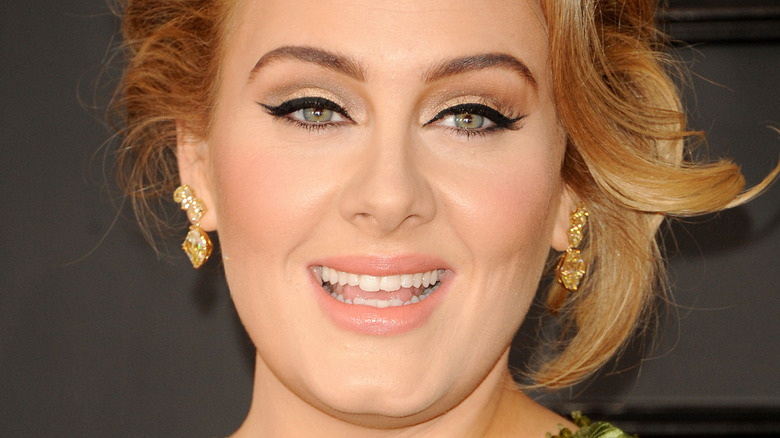 Tinseltown/Shutterstock
Adele might be the artist to take over 2021, as fans anxiously await her fourth studio album "30" to be released after a six-year break. The British star first hinted at her return to music (and soon the music charts) with mysterious images of the number 30 popping up all around the world. The singer finally confirmed the new project was on its way and expected in November. "I've learned a lot of blistering home truths about myself along the way," wrote Adele in a statement about the new album, which, as she confirmed to fans via Instagram Live, is about "Divorce babe, divorce."
Fans got a first taste of the forthcoming album with Adele's new single, "Easy on Me," which has become the latest song everyone is raving about. "There isn't a bombastic 'Hello,'" Adele said in an interview with Vogue, comparing the single to her No.1 2015 hit single. "But I don't want another song like that. That song catapulted me in fame to another level that I don't want to happen again."
While Adele might not wish to catapult into fame again, the singer may be out of luck as some of her famous friends are chiming in to sing her praises and make sure everyone knows new Adele music is out now. Read on to find out which celeb in Adele's social circle was the first to hear the album ... the answer might surprise you!
Drake called Adele 'one of [his] best friends in the world'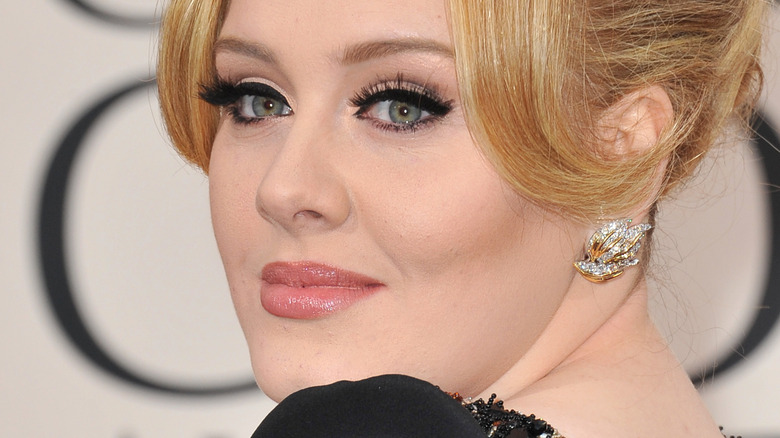 Featureflash Photo Agency/Shutterstock
In a seemingly unlikely friendship, fans were shocked to hear the one celeb Adele chose to share her album with was Drake. In an interview with U.K. radio show "Capital Breakfast," Adele revealed that she first played the album for the Canadian rapper, way before news of the project was even made public.
"I played it to Drake last year when he was in town, and I was like, 'Is this what people want, or not want?' And he said 'absolutely,' but that's it really," Adele said. "Drake's obviously incredible and amazing as well as being my mate, but I don't send it around to various people being like 'Can I get your thoughts on this?'" Seems like Drake is a close friend of the star's after all. The "Certified Lover Boy" took to his own Instagram Story to shoutout the singer, writing (via Harper's Bazaar), "one of my best friends in the world just dropped a single @adele WOIIII," referencing "Easy on Me."
Speaking to Vogue, Adele went into further detail about her deeply personal album "30," telling the outlet, "It's sensitive for me, this record, just in how much I love it." The pop star continued, "I always say that '21' doesn't belong to me anymore. Everyone else took it into their hearts so much. I'm not letting go of this one. This is my album. I want to share myself with everyone, but I don't think I'll ever let this one go." Neither will we when the album drops November 19.