How Much More Are Harry And Meghan Talked About Than William And Kate?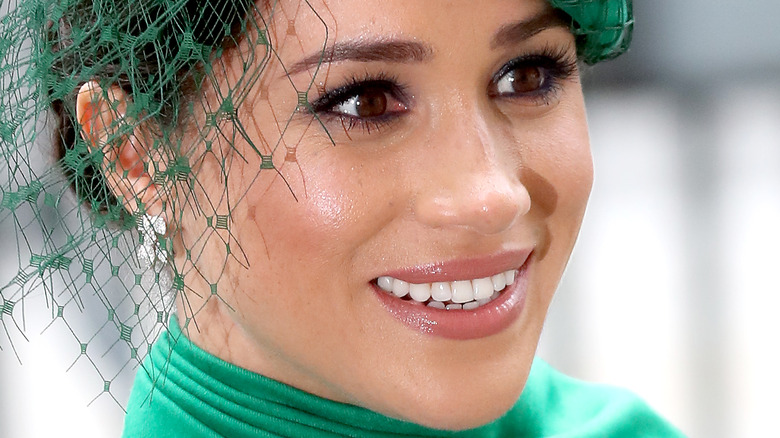 Chris Jackson/Getty Images
The infatuation surrounding the royal family has grown exponentially in recent years, as The New York Times points out, especially since Prince William married Kate Middleton and the couple started having children. When Prince Harry finally settled down with Meghan Markle, it seems that curiosity surrounding the royal family kicked into high gear, and royal watchers wanted to know every detail about what was going on within the royal family — especially when negative stories were printed every other day. 
People all over the globe seem to want to know every last detail about the royals, especially the next generation, including Prince George, Princess Charlotte, Prince Louis, Archie, and Lilibet Diana. The Boston Globe even called the obsession "absurd." Since Harry and Meghan decided to step down as senior members of the royal family and move to the United States, there's been a different kind of obsession taking place. Many seem to be overly concerned with how the royal family really feels about the break in tradition — and many have followed Harry and Meghan's every move. Harry's trips back to the UK have been some of the most talked about moments of the year, with all eyes on his interactions with his family members as rumors of a major rift continue to grow.
Interestingly, however, there seems to be a very big difference in how much Harry and Meghan are talked about compared to William and Kate. Keep reading to find out more.
Harry and Meghan have received more negative press than William and Kate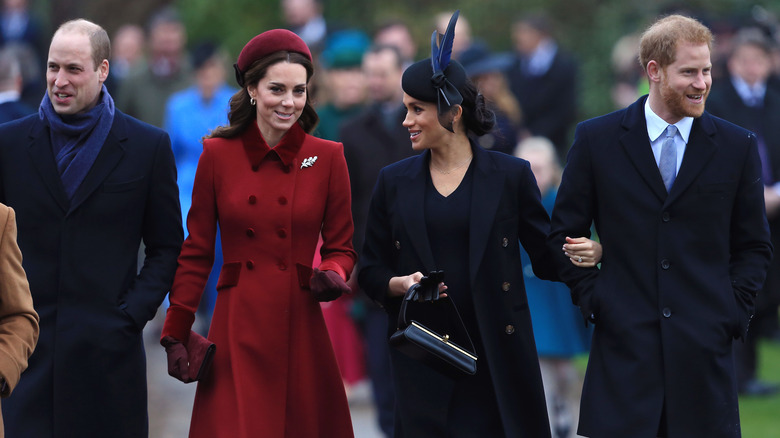 Stephen Pond/Getty Images
It seems clear that Prince William and Kate Middleton receive a great deal of press, given that William will one day become the king of England. However, Prince Harry and Meghan Markle find themselves in the headlines even more frequently — at a rather impressive clip. According to Newsweek, Harry and Meghan are talked about a whopping five times more than William and Kate. "The Duke and Duchess of Sussex triggered 151,030 references to them across mainstream and social media, analysis by data intelligence agency Zignal Labs suggests. The Duke and Duchess of Cambridge were mentioned 27,424 times from September 1 to October 6, the company found," Newsweek reports. 
Perhaps unsurprisingly, there have been more negative stories about Harry and Meghan than about William and Kate. Newsweek's report concluded that William and Kate received 65% positive press in the United States and 63% positive press across the UK. The Duke and Duchess of Cambridge received 13% negative press in the U.S. and 20% negative press in the UK. Meanwhile, Harry and Meghan received 44% positive press and 28% negative press in the U.S., with 50% positive and 33% negative press in the UK.