Prince William Reveals What Prince George Is Getting Annoyed By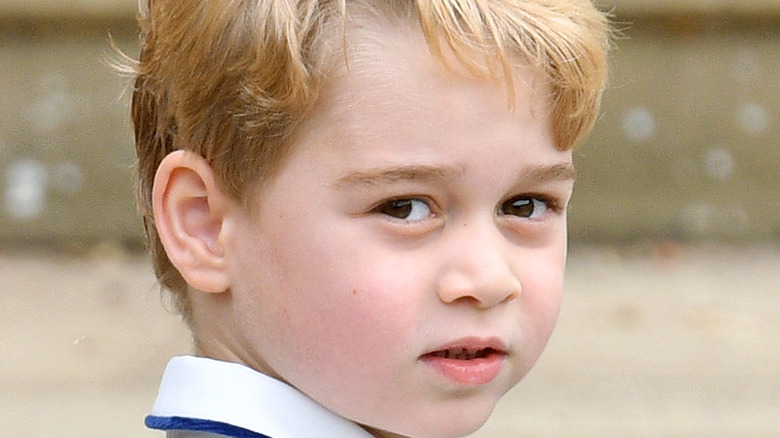 Pool/max Mumby/Getty Images
Prince George is a charm, and we have seen how adorable the little prince can be. On July 11, George stepped out with his parents Prince William and Kate Middleton at London's Wembley Stadium for the Euro 2020 finals. An animated George celebrated every moment of the game. When England lost the match to Italy, disappointment was evident in his face, showing his passion for the sport.
George's emotional reaction wasn't surprising — that's how he and his sister, Princess Charlotte, were brought up by their parents. In February 2016, the Duchess of Sussex wrote for Huffington Post UK: "We hope to encourage George and Charlotte to speak about their feelings, and to give them the tools and sensitivity to be supportive peers to their friends as they get older. We know there is no shame in a young child struggling with their emotions or suffering from a mental illness." Speaking on how George and Charlotte's upbringing has been different, a source told Us Weekly in July that the Cambridges are moving away from the "stiff upper lip" parenting that the royals are known for. "Open communication is key for them. ... [But they] set boundaries and have rules in place," the source revealed.
However, George's gentle upbringing and emotional nature don't mean that nothing annoys him. Like every other kid, there are things that George finds displeasing. His father William is aware of it, too — he even revealed what annoys his little son the most. 
Prince George is annoyed by people who litter, according to Prince William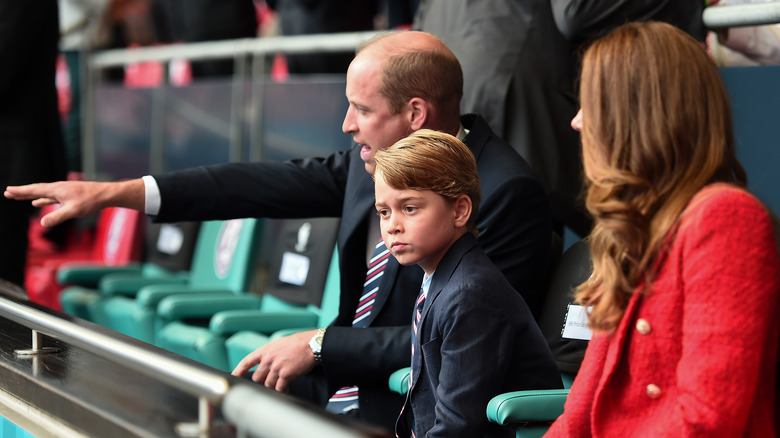 Eamonn Mccormack - Uefa/Getty Images
In an interview with BBC Newscast on BBC Sounds ahead of the Earthshot Prize Awards on October 17, Prince William revealed that Prince George is annoyed by litterbugs — something he realized during a trash cleanup event at school.
"George at school recently has been doing litter picking, and I didn't realize but talking to him the other day he was already showing that he was getting a bit confused," William said. "[He was] a bit sort of annoyed by the fact they went out litter picking one day and then the very next day, they did the same route, same time and pretty much all the same litter they picked up was back again." William continued, "And I think that for him, he was trying to understand how and where it all came from. He couldn't understand, he was like, 'Well, we cleaned this. Why has it not gone away?'"
William and his children have been quite vocal about the need to preserve the environment. He also worries that George might find himself in a similar position 30 years from now. "It shouldn't be that there's a third generation now coming along having to ramp it up even more," he said. "And you know, for me, it would be an absolute disaster if George sat here talking to you or your successor, Adam, you know in like 30 years time, whatever, still saying the same thing — because by then we will be too late."