Was The View Staff Really Banned From Talking To Meghan McCain?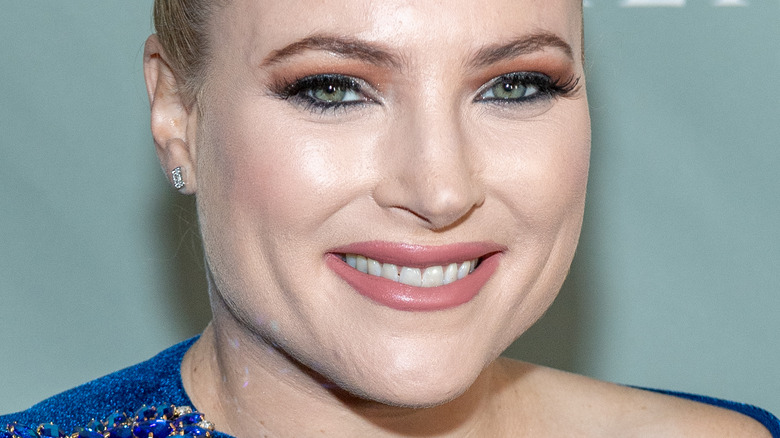 Roy Rochlin/Getty Images
In August, Meghan McCain announced her departure from the Emmy Award-winning talk show "The View." The conservative television personality had a contentious four-year run on the show. McCain was notably known for getting into contentious on-air exchanges with fellow co-host Joy Behar.
During her send-off, McCain called her time on the show a "liberating" journey. "It's been, honestly, the best of times and the worst of times, in all ways, on and off the show, and it's been a really incredible, liberating experience. And I will always cherish the time I spent with all of you," she said in her final episode.
McCain added, "I hope that our executive producer, Brian, can forgive me for making his blood pressure rise for the past four years as much as I probably have." That was an interesting sentiment, as now, according to Page Six, Brian Testa, executive producer of "The View," has reportedly banned employees from talking to McCain.
It's he said, she said over at The View
According to Page Six, after leaving "The View" to take a job as a columnist at the Daily Mail and to write a memoir called "Bad Republican," Meghan McCain has "The View" executive producer (and her former boss) Brian Teta worried.
A source told Page Six that Teta is "paranoid" that McCain will write about "The View" in her column or give the news outlet secrets from the show. Because of that, he has reportedly tried to ban current employees of the show from talking to McCain. The source told Page Six, "Brian has lost his mind. What does he think this is? A cult, where everyone has to listen to what he has to say?" According to the source, the team is being told not to talk to McCain, but that "many of us are still in contact with her."
While one source says that is what's happening on the inside of "The View," the scenario looks completely different to other employees. According to a spokesperson for the show, none of that is true. "No one has been banned from talking to Meghan," the spokesperson said to Page Six. Not only that, but another insider also added that Brian and Meghan parted on good terms, so there should be no reason to worry.
What's really going on?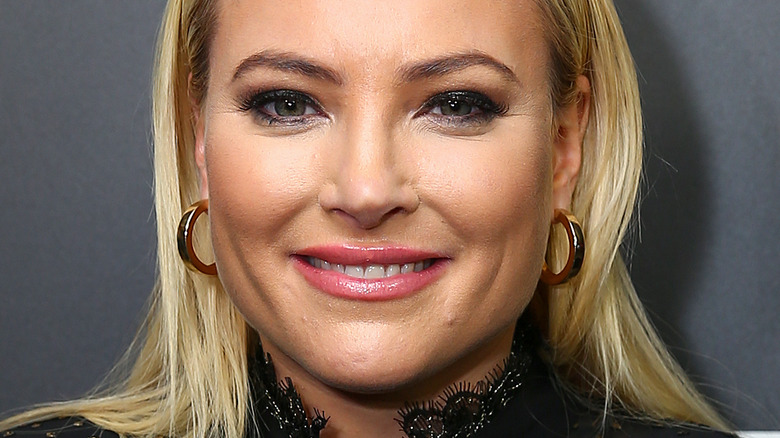 Tasos Katopodis/Getty Images
Obviously, there's a lot of back-and-forth going on at "The View" right now with a new season, finding a permanent co-host, and now this drama swirling. So, were staff members really banned from speaking with Meghan McCain?
The rumors seem possible but unlikely. According to an insider's comments to Page Six, McCain still talks to people on "The View" and continues to use the show's stylist. Not only that, but her mom, Cindy McCain, was also a guest on "The View" on Oct. 6. 
Still, according to Page Six, McCain's upcoming memoir "Bad Republican" will talk about what led her to leave the talk show, and all the moments leading up to it. If there was bad blood that went down before McCain left, there could be a reason to worry — and to ask staff members to cease talking with her. Yet, right now, it doesn't seem like we will get a clear answer. With all of the rumors going on, maybe McCain can make a stop as a guest host on the show and help set the record straight.