Did Meghan Markle Really Foreshadow Her Exit From The Royal Family In 2015?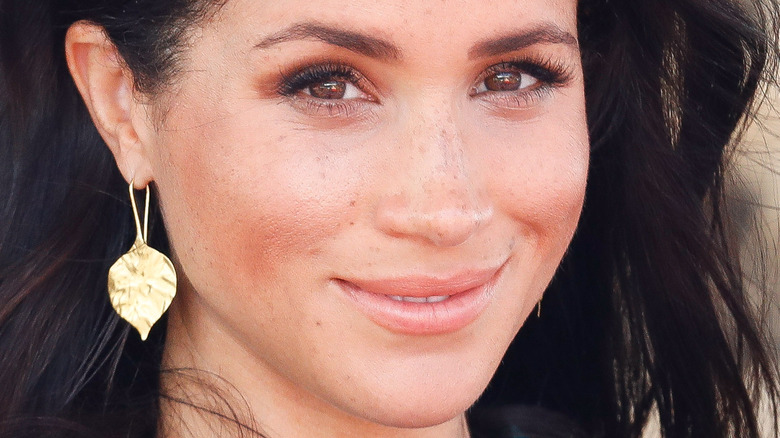 Chris Jackson/Getty Images
Prince Harry and Meghan Markle made the decision to step back from their roles as senior members of the royal family, making the announcement in January 2020. "After many months of reflection and internal discussions, we have chosen to make a transition this year in starting to carve out a progressive new role within this institution. We intend to step back as 'senior' members of the Royal Family and work to become financially independent, while continuing to fully support Her Majesty The Queen," a statement posted on the now-defunct Sussex Royal Instagram account reads, in part. The Duke and Duchess of Sussex have since moved to Montecito, California, where they have been raising their two children, Archie and Lilibet Diana.
For months, there have been rumors that Harry and Meghan's plan was to leave the UK, long before they made the official decision to do so. In an interview with Dax Shepard on the May 13 episode of the actor's "Armchair Expert" podcast, Harry revealed that he'd long thought about a life outside the royal family. "In my early 20s, it was a case of, 'I don't want this job, I don't want to be here, I don't want to be doing this, look what it did to my mum,'" Harry said.
Now, it seems, Meghan may have predicted this move long before she even met Harry. Keep reading to find out what she said back in 2015.
Meghan Markle shared words of wisdom about work-life balance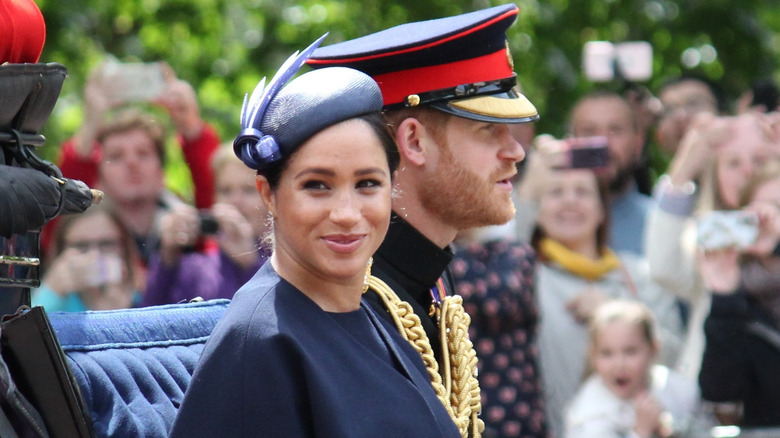 Lorna Roberts/Shutterstock
In an interview with InStyle magazine back in 2015, Meghan Markle opened up about being a "girl-boss." The things that she said in the interview seemed to foreshadow what happened in her life. "I think the biggest part of being a girl boss in the office, at home, or anywhere you go is just knowing your value. As you get older, you become more comfortable in your skin and comfortable in saying 'no' to things...It's something that, I think, comes with age and really having a sense of your self-worth. And then you make choices based on that," Meghan said.
The Duchess of Sussex also shared her views on staying out of inter-office politics, telling the outlet that it's best not to "get involved" and to "stay out of the drama." From there, Meghan expressed the importance of a work-life balance, which is something that she wasn't really getting when she lived in the UK. "Take things with a grain of salt and find balance within your life...I think you have to make time for yourself so that work doesn't become the end-all be-all," Meghan said. It sounds like she totally took her own advice.