Has Thomas Markle Changed His Tune When It Comes To Seeing His Grandchildren?
Meghan Markle's father, Thomas Markle, has never met his grandchildren, Archie and Lilibet Diana. Meghan ended her relationship with her father back in 2018, before her kids were born, and hasn't spoken to him since, according to Insider. Thomas has done numerous interviews in which he has expressed his deep desire to meet his grandchildren and have a relationship with them, but Meghan and Prince Harry have refused to give him the time of day after he lied to them about his relationship with the press. 
In an interview with Fox News back in July, Thomas revealed that he had planned to file a lawsuit in California court in an effort to see his grandkids. "We shouldn't be punishing [Lili] for Meghan and Harry's bad behavior. Archie and Lili are small children. They're not politics. They're not pawns," Thomas told the outlet, adding, "I will be petitioning the California courts for the rights to see my grandchildren in the very near future." The media had a field day with these comments, with outlets getting lawyers to weigh in on whether or not Thomas actually had a case. An attorney told Us Weekly that "with no relationship established between Mr. Markle and his grandchildren, there is no path that any court would give him for visitation." 
Flash forward three months, and we can't help but wonder, has Thomas changed his tune when it comes to seeing his grandchildren? Read on to find out.
Thomas Markle no longer plans to file a lawsuit to see his grandchildren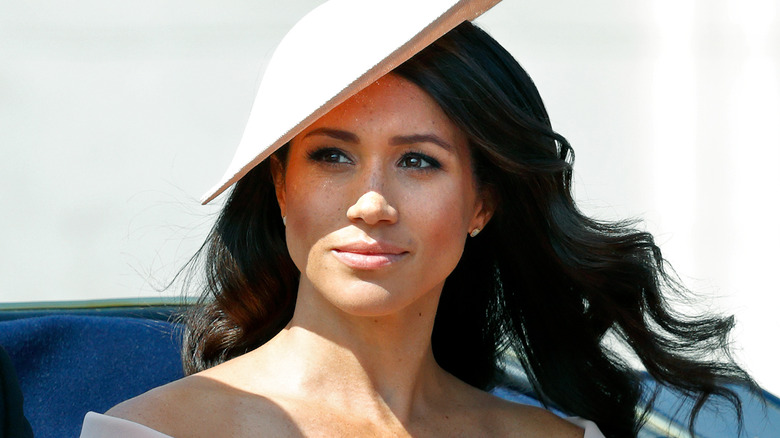 Max Mumby/indigo/Getty Images
As it turns out, Thomas Markle has had a change of heart — sort of. During an interview with "Good Morning Britain," Thomas expressed that he still wants to meet his grandchildren — very much so, in fact — but he no longer has any plans to file a lawsuit against Meghan Markle and Prince Harry in an effort to do so. "People have suggested in California that I sue to see my [grandkids]. And I think that if I did that I would be a hypocrite, I'd be doing the same thing that Meghan and Harry are doing," Thomas said, according to Metro. "I don't want to include my grandchildren in this kind of situation. I want to see my grandchildren with friendly parents all around," he continued.
Thomas said that he doesn't want Meghan and Harry to be "hostile" when he finally gets to meet Archie and Lilibet Diana, so he is willing to "wait," Metro reports. Of the current status between Thomas and Meghan, he calls it "childish" and "kind of silly." Thomas seems to want to put the past behind him and move forward with Meghan. "It's time to talk to each other, those kids will grow up without knowing they have two families," he said. It seems clear, however, that Meghan and Harry have no plans to reconcile with Thomas — especially since he keeps doing the one thing they didn't want him to do — talking to the press.