How Is The Wendy Williams Show Addressing Her Absence?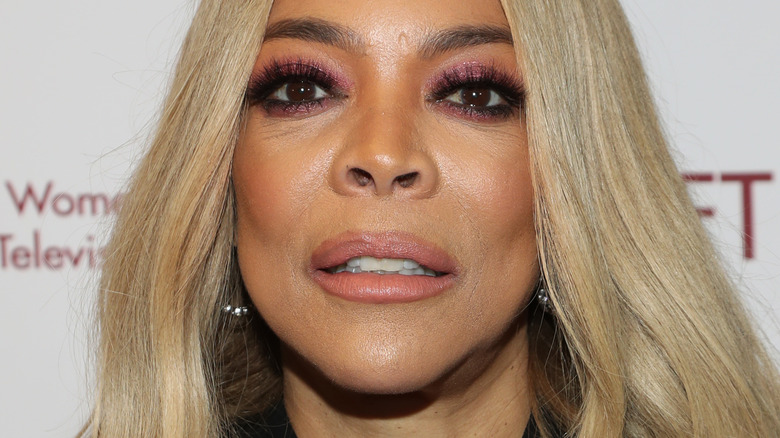 Manny Carabel/Getty Images
Season 13 "The Wendy Williams Show" kicked off after delaying the program ... twice.
The season premiere was originally slated for September, but was pushed off due to host Wendy Williams' health conditions. Producers from the show took to Instagram to give fans an update on Williams earlier in October, revealing the celeb is "experiencing serious complications as a direct result of Graves' disease and her thyroid condition." According to Yahoo! News, Williams has been living with the condition for years, even taking extended breaks from her popular daytime programming to put her health first. "Wendy continues to be under medical supervision and meets with her medical team on a daily basis," the statement from the show read. "We want her health to be her top priority. As soon as she's ready, she will be back in her treasured purple chair." 
What's more, on September 15, the show previously announced that it was pushing back filming due to Williams having "tested positive for a breakthrough case of COVID-19," meaning she was vaccinated when it was contracted. In the meantime, "The Wendy Williams Show" announced that Leah Remini would guest host the show during its first week back along with a panel of other friends. So how did the show go on without Williams? Read on for all the details.
Wendy Williams' heath wasn't really mentioned, and we don't know when she'll be back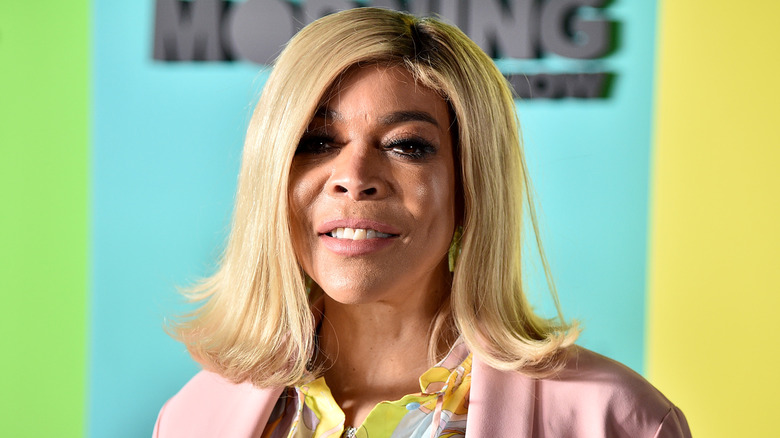 Theo Wargo/Getty Images
On the Season 13 premiere of "The Wendy Williams Show," a panel consisting of Bevy Smith, Elizabeth Wagmeister, Michael Yo and Devyn Simone kept the energy high in true Wendy Williams fashion, greeting the audience with a "how you doin'?" Yo was the first to point out the obvious to fans that Williams was not there to kick off her new season, telling the audience, "Wendy, I know you're watching right now, and on behalf of myself, our panel, your co-hosts, we love you and can't wait to have you back in that purple chair." 
According to Page Six, the program declined to go into detail about Williams' health as Leah Remini leads the front, and instead jumped right into its "Hot Topics" segment. Over the past few months, Williams' health has made headlines, as the host (as previously mentioned) tested positive for COVID-19 and was reportedly given a mental health evaluation, on top of her ongoing struggle with Graves' disease. 
Her health has called into question when she'd return to the small screen, and we don't know right now. But as executive producer David Perler put it, "Wendy's shoes are hard to fill." As the show stated earlier, per Page Six, "She is making progress ... but it has been determined that more time is needed before she is able to return to her live hosting duties."